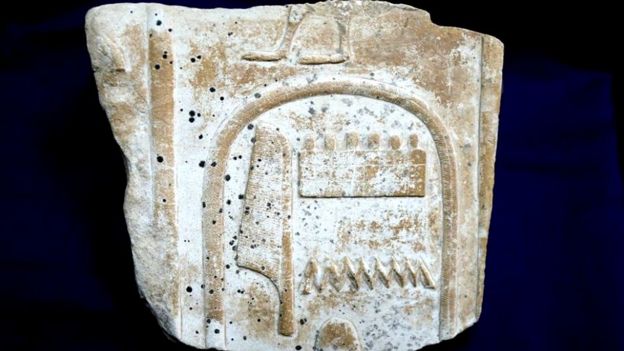 Egypt's Ministry of Antiquities retrieved the stone-carved artifact dating back to 1500 B.C. smuggled from Karnak Temple from the Ministry of Foreign Affairs on 9 January.
The stone-cared artifact was on display at the Karnak Temple in Luxor. It was smuggled out of Egypt in September and was placed on display at an auction house in London.
Once found, the artifact was returned to the Egyptian Embassy in London who transferred the piece to the Ministry of Antiquities in Egypt.
Shaaban Abdel-Gawad, General Supervisor of Antiquities Repatriation Department at the Ministry of Antiquities, said that the antique carved the cartouche of King Amonhotep I, the second king of the 18th Dynasty.
The Egyptian Embassy in London, in coordination with British authorities, ensured the safe delivery of the artifact to the Egyptians. In the statement, the Ministry of Foreign Affairs also praised the UK authorities for their cooperation and their concerns about preserving Egyptian heritage.
Smuggling ancient artifacts has been a submerging issue in country, especially in the last few years. In 2017, the statue of King Djedefre was illegally transferred abroad from the area surrounding the Great Sphinx. In August of this year, the Swiss Federal Criminal Court however ruled that the storage company based at Geneva Free Port should transfer the statue to the Egypt and start processing its documents.
According to the Swiss warehousing firm, the statue has been in the Swiss custody since 1958. Although the firm claimed that it was not from the Great Sphinx region and that the Egyptian authorities are trying "exploit" the situation, Egypt Independent reported that the company's lawyer confirmed that the company will most probably not appeal the decision.
Nonetheless, there have been increasing efforts to prevent smuggling artifacts outside of the country in the past few years.
---
Subscribe to our newsletter
---