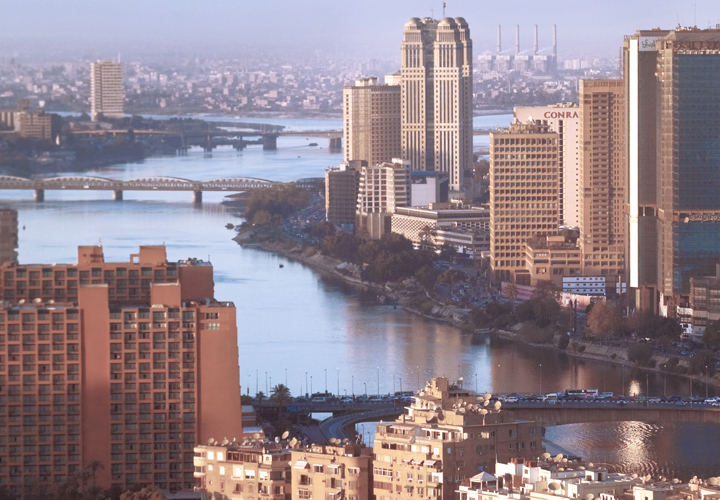 Bloomberg published the Standard Chartered Bank report where Egypt was ranked seventh on the list of the world top 10 economies by 2030 making it the only economy making the list in the region.
The report examined the current emerging markets and predicted the size of the economy by using the purchasing power parity exchange rates (PPP) and nominal gross domestic product (GDP).
Standard Chartered economists led by David Mann wrote that the predictions are "underpinned by one key principle: countries' share of world GDP should eventually converge with their share of the world's population, driven by the convergence of per-capita GDP between advanced and emerging economies," Bloomberg reported.
The forecasted size of the Egyptian economy is USD 8.2 trillion allegedly exceeding that of Russia, Japan and Germany. Egypt has been taking towards reviving its economy in the past few years through the economic reform program lead to budget allocations and subsidy cuts.
The World Bank highlights that the reform policies will influence Egypt's growth rate which is expected to be 5.6 percent in 2019. The economic growth is also influenced by the consumption rates and patterns as well as the increase of investments in Egypt.
According to the World Bank's GDP growth indicator, Egypt's GDP was 4.2 percent in 2017. The World Bank Development Indicators, the country's economy size is about USD 210.6 billion as of 2018 and is expected to surpass USD 300 billion in 2020.
By 2020, it is expected that China would be the biggest economy in the world. however, that economy is believed to decline by 5 percent by 2030. Nonetheless, the Chinese economy is expected to be worth USD 64.2 trillion.
India earns the second place as its economy is expected to grow by 7.8 percent in the 2020s reaching USD 46.3 trillion by 2030. The US comes in third place with an economy worth USD 31 trillion in 2030.
As for the Middle East and North Africa region, the World Bank predicts that the economy is expected to grow by 1.9 percent.
Although the World Bank's World Economic outlook highlighted that there will be a decline of 2.9 percent in the global economic growth late, the list indicates that Egypt's steps towards recovering its once plunging economy will be evident within the next 10 years.
However, the Standard Charted Bank report emphasized that it might be more difficult for economies to reform and stimulate productivity as a result of "the end of quantitative easing era", where the central bank purchases a certain amount of government bonds or  financial assets with the intention of trigging the economy and increasing liquidity.
---
Subscribe to our newsletter
---