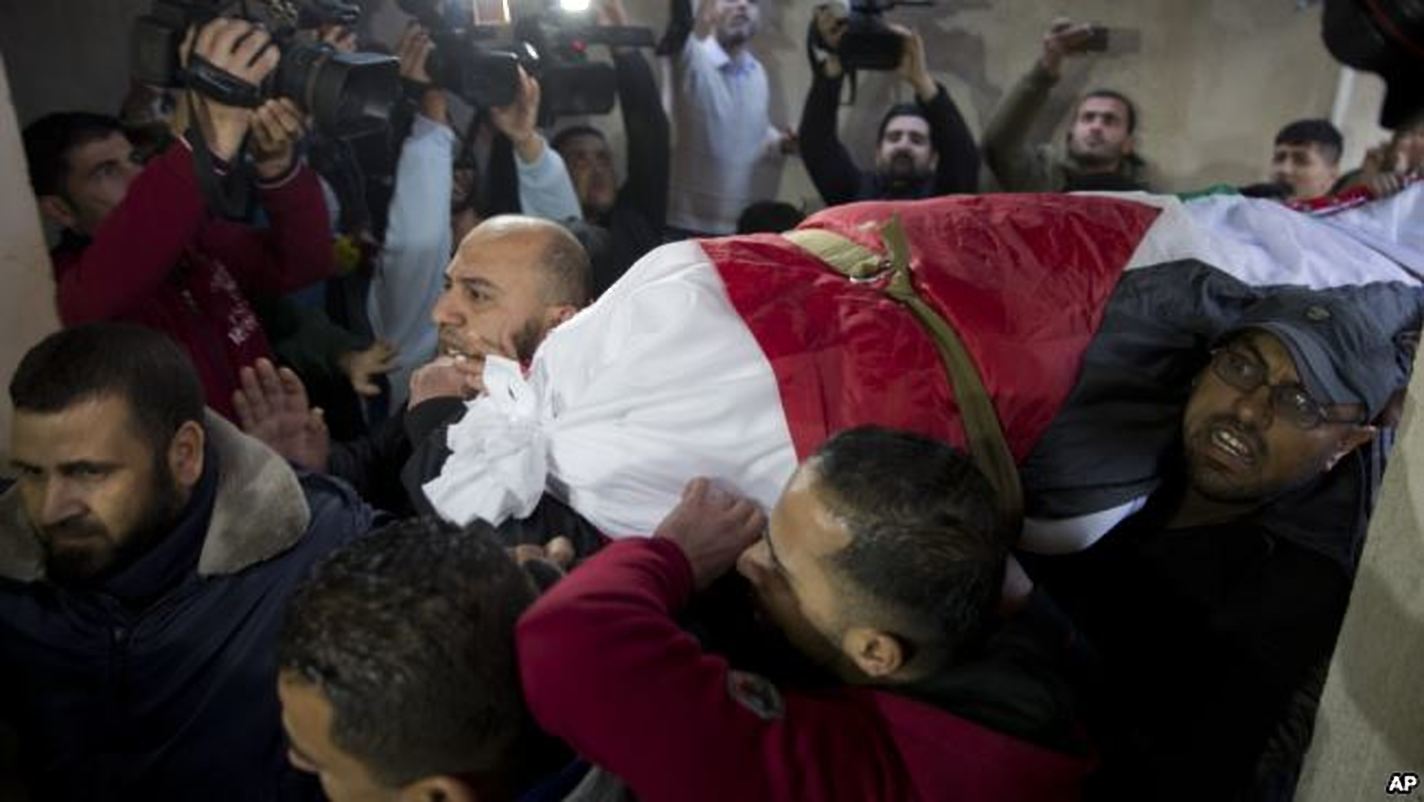 During the protests of the 'Great March of Return' on Friday, a Palestinian woman was shot dead along the eastern borders of the besieged Gaza Strip.
"She took a flag from a youth and before she moved, three gunshots rang out … she fell down," witness Umm Yazan told The Independent.
According to the Palestinian Ministry of Health in Gaza, 43-year old Amal al-Taramsi was shot in the head during the rallies, and at least 25 other people were injured, including a journalist.
The ministry also mentioned that Israeli forces targeted a Palestinian ambulance by firing several tear-gas bombs, which left many Palestinians suffer from tear-gas inhalation.
Since March of 2018, hundreds of thousands of Palestinians protested near the Gaza-Israel border, which was called by the protestors as"the Great March of Return," to demand that Palestinian refugees be allowed to return back to their homes.
More than 220 Palestinians have been killed by Israeli fire in the protests, according to Gaza's health ministry.
Though initially planned to last until May, the protests continued on every week, with five tent camps set up 500 to 700 meters from the border to remain there throughout the campaign.
Israel accuses Hamas of using protestors as a cover for their violent attacks and says it uses force only to defend its borders, stating that the protestors repeatedly launched burning kites and balloons tied with explosives.
Egypt is currently trying to mediate between the two sides to try and shore up a two-month-old cease-fire between Israel and Hamas.
Israel's use of deadly force against the protestors was also criticized and condemned on June in the same year in a United Nations General Assembly Resolution ES-10/L.23.
---
Subscribe to our newsletter
---