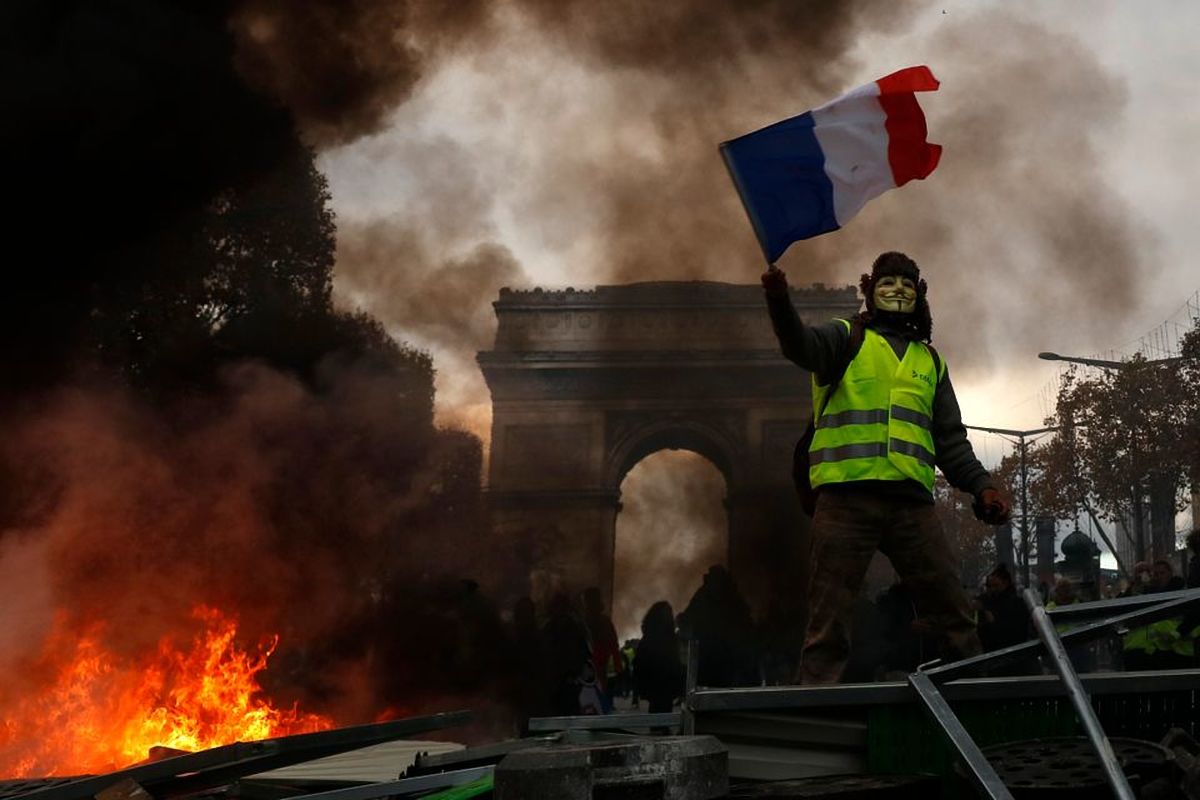 Despite a national debate launched this week by President Emmanuel Macron aimed at cooling down the protests, the 'Yellow Vests' movement gathered in the French capital on Saturday for their tenth consecutive weekend of protests.
Protesters started to gather by the Champs Elysees, the Invalides esplanade near the Assemblee Nationale lower house of parliament and the Eiffel Tower, with their numbers expected to rise throughout  the day as reported by Reuters.
President Emmanuel Macron on Tuesday launched a national debate to address mounting discontent with his government.
"The period we're living in poses many challenges to our country. We can turn the movement that is shaking France into an opportunity," he said to a group of about 600 mayors in Normandy.
French citizens will be able to submit their concerns to the consultation online and in French municipalities until March 15.
Macron ensured that he would act upon the results of the consultation by the end of April, as reported French daily Le Figaro.
The consultation will focus on four key themes — taxation, the ecological transition, the structure of the state, and public services, as well as broader questions on subjects such as democracy and citizenship.
The protests began in mid-November over higher fuel taxes, and though they were subsequently scrapped, it is now a broader demonstration against Macron and the establishment.
French police have been heavily criticized for the injuries they have caused in response to the protests.
The "Disarm" collective, a local group that campaigns against police violence, reported 98 cases of critical injuries since the protests began, including 15 cases of people losing an eye.
---
Subscribe to our newsletter
---