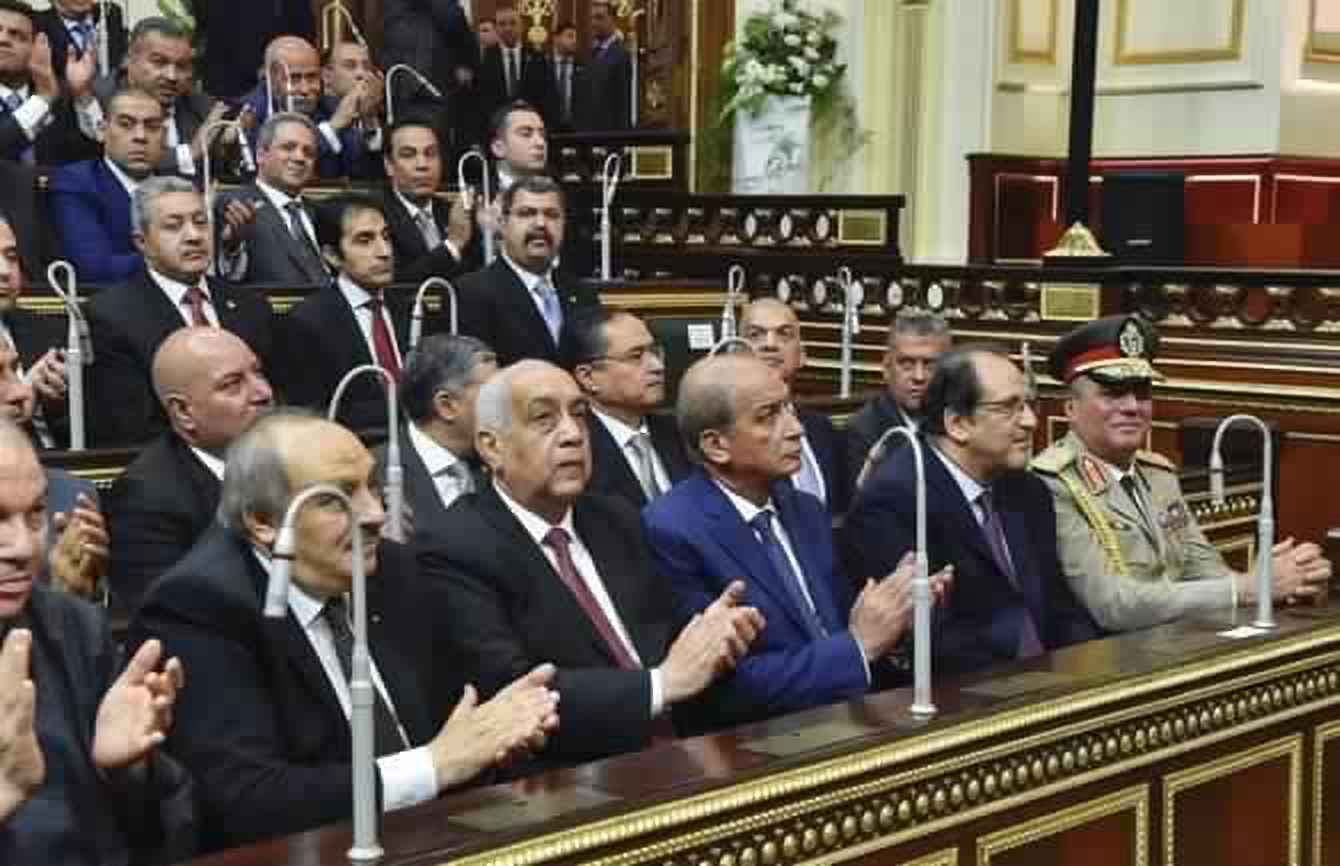 A coalition of Egyptian parliamentarians announced Saturday that it would submit a bill to Parliament Speaker Ali Abdel Aal on Sunday to amend the Egyptian constitution.
Any changes need approval by two thirds of parliament members, followed by a referendum.
Head of the coalition, Abdel Hadi al-Qasabi, said at a meeting on Saturday that this comes within the framework of "preserving the gains of the 2014 constitution, and to confirm them through new guarantees to increase freedoms."
The proposed constitutional amendments include the creation of a senate, a second chamber for parliament, a woman quota in the parliament no less than 25 percent of the members, the maintenance of youth and special percentages, the appropriate representation of workers, farmers, youth and Christians and the appointment of one or more deputies to the president.
MP Mahmoud Badr said that "the proposed constitutional amendments, which will be submitted  tomorrow also include the amendment of the term of the presidency of the republic."
"Four years are not enough," he said in a telephone interview in Amr Adeeb's program on MBC Egypt, "our desire to amend the term of the presidency comes within the context of what we have seen in the practical reality surrounding us."
"The proposal provides for the amendment of the period of the presidency to increase each period to six years instead of four."
MPs also told Ahram Online they want to change Article 147, which states that the president can dismiss the government or introduce a minor cabinet reshuffle only after getting the approval of the majority of MPs. Instead, they want the president to obtain greater flexibility in making cabinet changes.
On the other hand, the 25-30 parliamentary bloc, which includes the civil democratic movement, opposition parties and public figures, consider the attempt to amend the constitution "a continuation of the dictatorship."
---
Subscribe to our newsletter
---