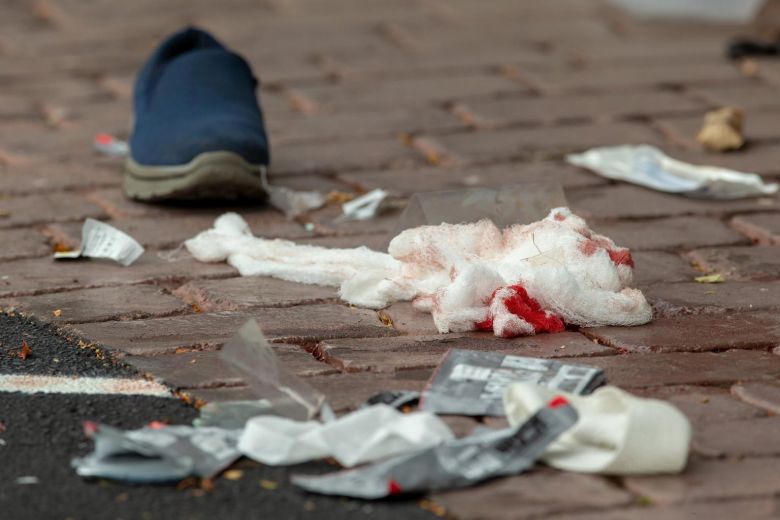 At least 49 people have been killed and dozens injured after at least one gunman, described as a right-wing extremist terrorist in a recent statement by the New Zealand and Australian Prime Minister, attacked two mosques in Christchurch, New Zealand.
Among the dead is at least one child and several female worshipers. Multiple teenagers are also reported to have been victims of the attack.
It is unclear exactly what occurred, with police reports indicating that four people were arrested. One man was released after it was revealed he did not have any involvement in the shooting. It is unclear whether the three others were involved in the shootings.
Among those arrested is an Australian citizen who was labelled an extremist, right-wing terrorist by Australian Prime Minister Scott Morrison. The man has been identified by police as Brenton Tarrant and has been charged with murder.
Meanwhile, New Zealand Prime Minister Jacinda Arden admitted that details are not yet clear but declared that "this will be one of New Zealand's darkest days".
"Many of those directly affected by this shooting may be migrants to New Zealand…it's their home. They are us," said Arden, possibly in reference to an unverified manifesto published online by the killer which cited migration as a reason for his actions.
"The person who has perpetrated this violence against us is not. They have no place in New Zealand."
Arden later labelled the attack a terrorist attack.
The shooting at Al Noor Mosque, located in central Christchurch, occurred around Friday prayers, meaning many worshipers were likely inside at the time.
Another shooting is reported to have taken place at Linwood Mosque. However, details surrounding this remain unclear.
What do we know?
New Zealand Police Commissioner Mike Bush said that 41 people were killed at Al-Noor Mosque – where the attack was live streamed on Facebook – and that seven others died at Linwood Mosque. Forty others were taken to Christchurch hospital for treatment, one of whom died in hospital of their wounds.
The victims have not been named yet and police have not removed any bodies from either mosque.
In an earlier statement the New Zealand Prime Minister said that the attack appears to have been well planned.
"From what we know, it does appear to have been well planned. Two explosive devices attached to suspects' vehicles have been found and they have been disarmed. There are currently four individuals who have been apprehended but three are connected to this attack and are currently in custody, one of which has publicly stated that they were Australian born."
Attack at Al Noor Mosque was Live streamed
Shocking video from the attack at Al Noor Mosque emerged on Facebook and was been shared hundreds of times on Facebook and Twitter after being posted live by one of the attackers who is Australian and had been living in New Zealand temporarily.
The shooter in the video, who has been identified as Brenton Tarrant, live streamed his attack on the mosque on Facebook.
The video, which Facebook, Twitter and Google have been taking steps to remove, shows the Australian shooter killing Muslims indiscriminately with an assault rifle. The video also shows the shooter emptying his ammunition clip into the lifeless body of one victim.
At one point of the video, the killer goes outside the mosque to shoot more victims. He then returns to the mosque to continue shooting lifeless bodies – among which is a young male child – before again going outside.
At the end of the attack, the killer shoots and kills a woman who was screaming for someone to help her. The man, described as a terrorist by Australia's government following the attack, then enters his car – filled with weapons – and drives off.
The killer also reportedly posted a 37-page manifesto titled 'the Great Replacement' online, with links posted to a Twitter account that reportedly belongs to him.
Egyptian Streets has chosen not to share this manifesto or the shooter's Twitter handle. The manifesto identifies the author as a 28-year-old "White male" who was born in Australia.
In the manifesto, which includes a Q&A section explaining why he carried out the attack, the author writes that he is a fascist and did so mostly "to show the invaders that our lands will never be their lands". The manifesto also names a number of public figures – often labelled as right-wing figures – as inspirational.
Australia's government announced the attacker who live streamed the video was an Australian citizen and had been arrested by New Zealand police following the attack. The man was from New South Wales, Australia.
Meanwhile, New Zealand raised its terror threat to its highest level as it continues to investigate.