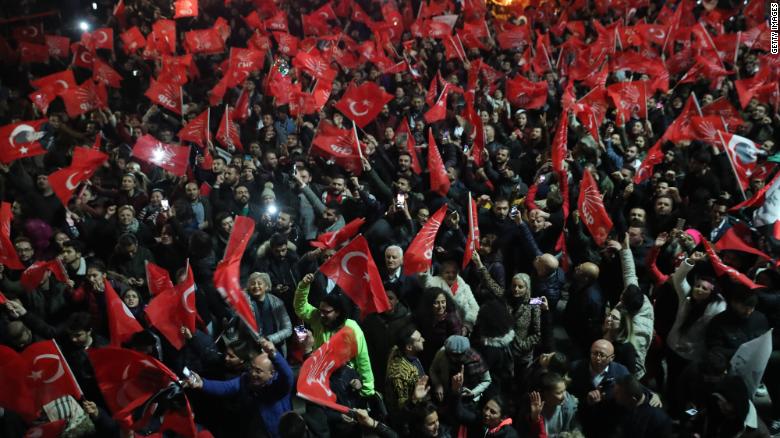 Turkish President Recep Tayyip Erdogan's party, the Justice and Development Party (AKP), faces setback as it loses control of major cities for the first time since 2002 after local referendum revealed that Ankara is in favor of the opposition, Republican People's Pary (CHP).
The election commission also said that the opposition party is taking the lead in Istanbul, the country's largest city. This comes during a time of major economic setbacks.
Throughout his 16 years of rule, Erdogan's party has conquered over 51 percent of municipal polls.
These setbacks come during a time of major economic plunge. AKP's success has always been attributed to his effective economic expertise, but the national currency the Lira has been devalued days before the ballots were open, in addition to the fact that the country faced recession since the beginning of 2019.
The country has also been dealing with higher unemployment rates and inflation. Husnu Acar, a 53-year-old who casted his vote in a school located in the outskirts of Istanbul told Egypt Independent, "The economy is terrible, the economy is finished."
According to Erdogan, the current referendum determines the "survival" of his country along with his party. In a speech he gave after the results were announced on Sunday, Erdogan said, "If there are any shortcomings, it is our duty to correct them."
Initial results will be released in a week after the people vote for mayors, municipal councils as well as other local officials.
---
Subscribe to our newsletter
---