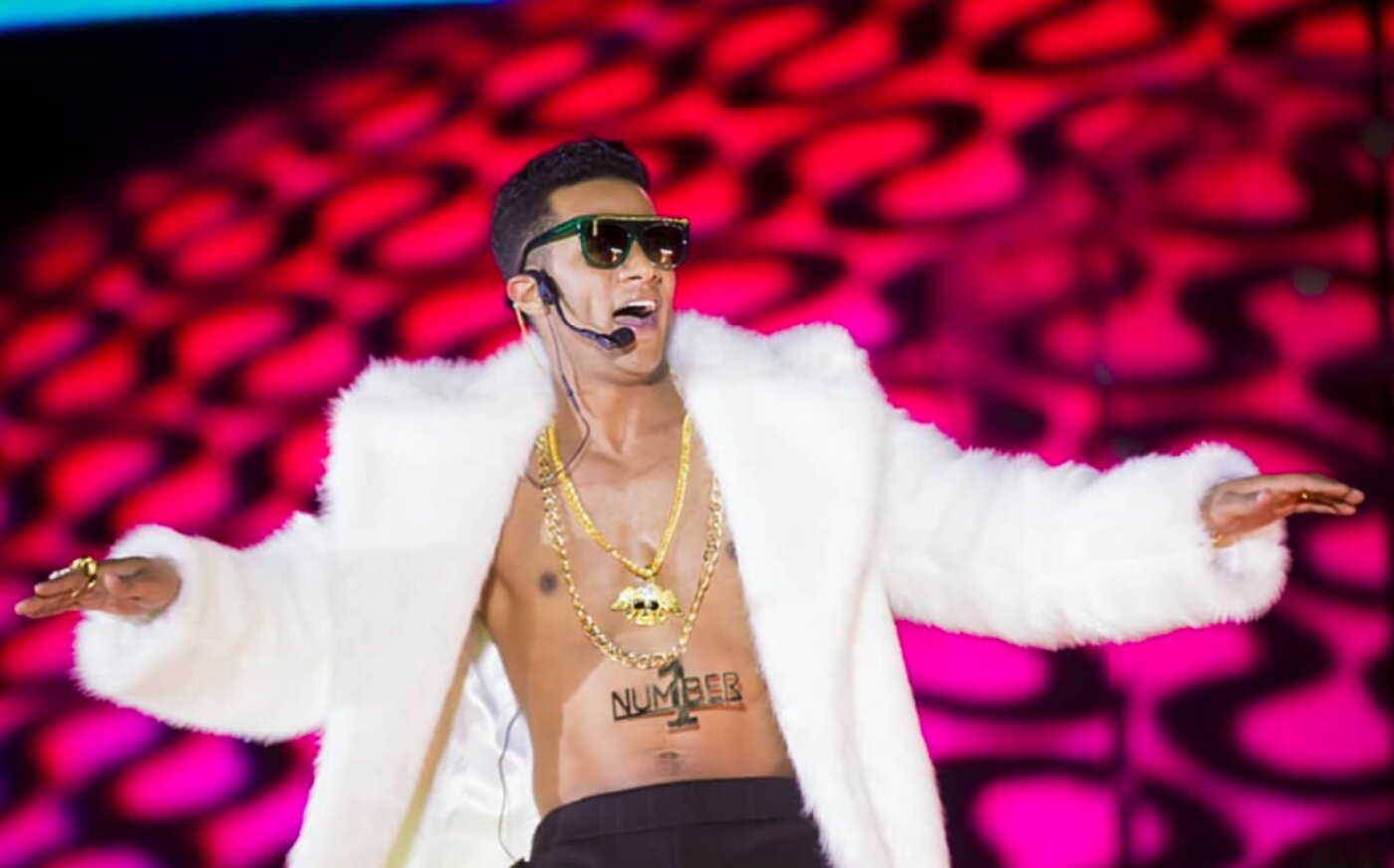 Egyptian lawyers Samir Sabry and Ayman Mahfouz sent a legal notice to the head of Egypt's Musicians Syndicate Hany Shaker in response to Mohamed Ramadan's first live concert in which he was seen with minimal clothing and 'inappropriate' dancing.
"We have waited for the reaction of the Musicians Syndicate, but it did not raise a finger, which led us to submit a legal notice in accordance with the law," Mahfouz said.
The lawyer added that Ramadan's 'erotic' dance moves while wearing little clothing represent criminal and disciplinary crimes, and that it is not clear whether he had obtained a permit from the union to sing or perform in such a manner in the concert.
Mahfouz noted that Ramadan's acts are punishable by disciplinary or criminal courts in accordance with the Egyptian Penal Code, which stipulates that anyone who has publicly committed a blatant act of indecency shall be liable to imprisonment for a term not exceeding one year with a fine not exceeding LE300.
Sabry said that Ramadan's behavior also negatively influences his young audience who are supposed to be the 'nation's future', and that this is not the first time he has done this, as many of his films and music videos include scenes of beating and killing without care.
He also added that his behavior can incite nudity and harassment against young girls.
The Syndicate of Musical Professions issued a statement on Tuesday, stating that after the attack by many media outlets, social media sites and the reports received by the Syndicate, the union decided that it would only grant permits after being evaluated by a professional committee on whether the artist or performances abides by certain standards.
Despite the criticism, Ramadan continues to have a huge fan base as his latest song "Virus" amassed over 11 million views on Youtube.
Some also saw nothing wrong with the concert, as artist critic Mohammed Abdul Rahman noted that there is nothing he did that contradicted social norms, and there are other concerts held in the North Coast every year that wear similar fashion yet receive no backlash.
The protection of 'morality' and Egyptian values in the art scene has been a grave concern among lawyers like Samir Sabry, as he previously filed a lawsuit against Egyptian actress Rania Youssef for inciting debauchery after wearing a revealing dress.
---
Subscribe to our newsletter
---