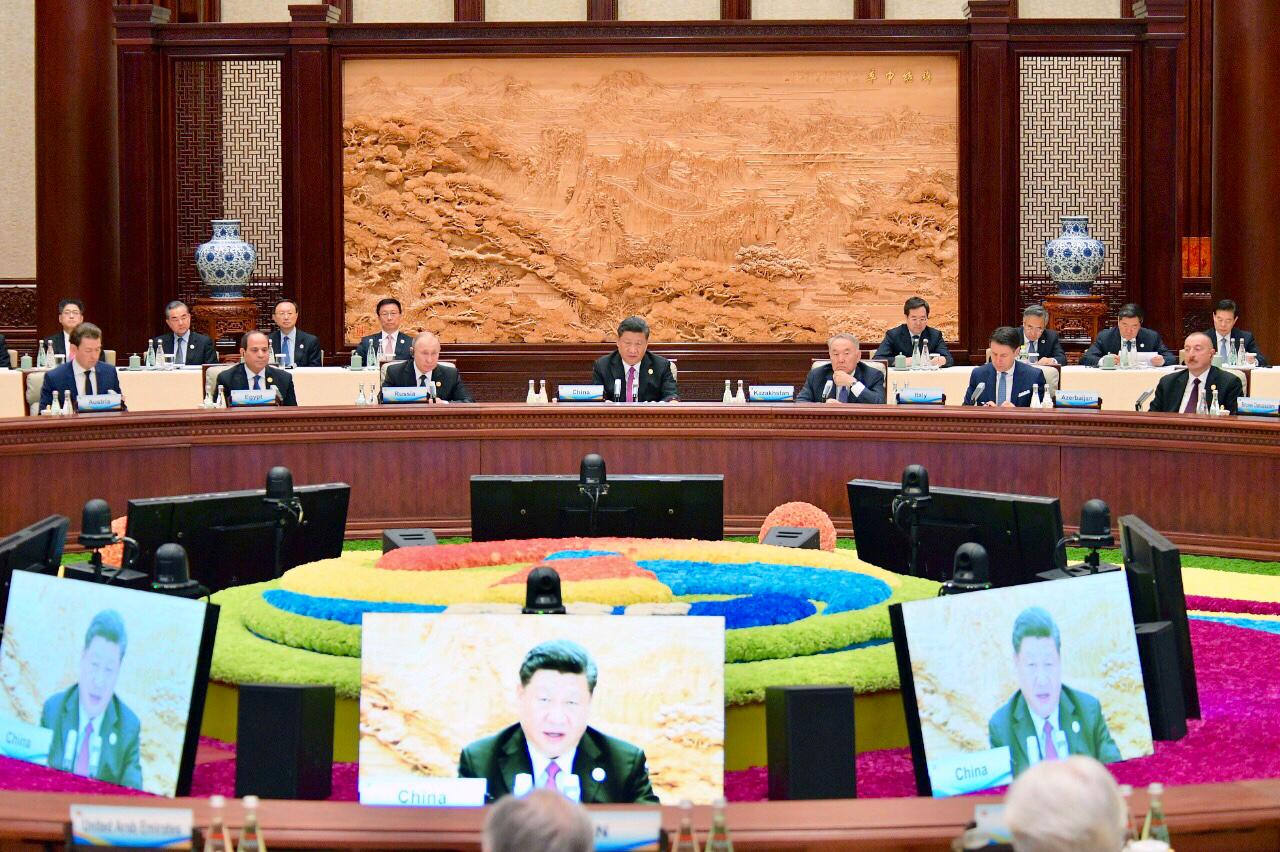 In a roundtable discussion at the "Belt and Road" initiative summit on Saturday, Egypt's President Abdel Fattah El-Sisi announced Egypt as the regional digital hub for data transfer between three continents, Asia, Africa and Europe.
During his speech, El-Sisi highlighted how the Egypt has one of the strongest submarine cable crossings across the world, which will attract investors in the field which will develop and monetize the infrastructure. This is will strengthen Egypt's digital economy closing the market gap bridge between developed and developing countries
Three years ago, a new breakthrough and promising opportunity for Egypt to partake on the "Belt and Road" initiative lead to the participation of President Abdel-Fattah Al-Sisi as head of a ministerial delegation in the forum's activities.
Launched in 2013 by Chinese President Xi Jinping, the initiative was initially a Chinese proposal which later developed into a global consensus based in Beijing, the world's second largest economy and one of the world's leading e-business and technological development.
The "Belt and Road" summit for international cooperation has become an important platform for all countries and organizations involved to deepen exchanges, enhance trust and maintain close contacts where several presidents and prime ministers attended.
This initiative covers 68 countries with 65 percent of the world's population, which places the Suez Canal as one of the key axes of facilitating the initiative.
Egypt's participation in it makes it an important strategic and economic center for the Arab region and the world at large. It makes Cairo a trade hub between Beijing and the rest of the world and increases traffic revenues from the Suez Canal. The role of the Suez Canal is pivotal as it facilitates the trade movement between China to various countries across the world.
During the second session of the China-Arab Forum, which took place on April 15 and 16 in Shanghai under the theme "Reform and Development", 17 Arab countries signed documents for the economic cooperation within the "Belt and Road" initiative. So far, China has so far established strategic partnerships with 12 Arab countries.
---
Subscribe to our newsletter
---