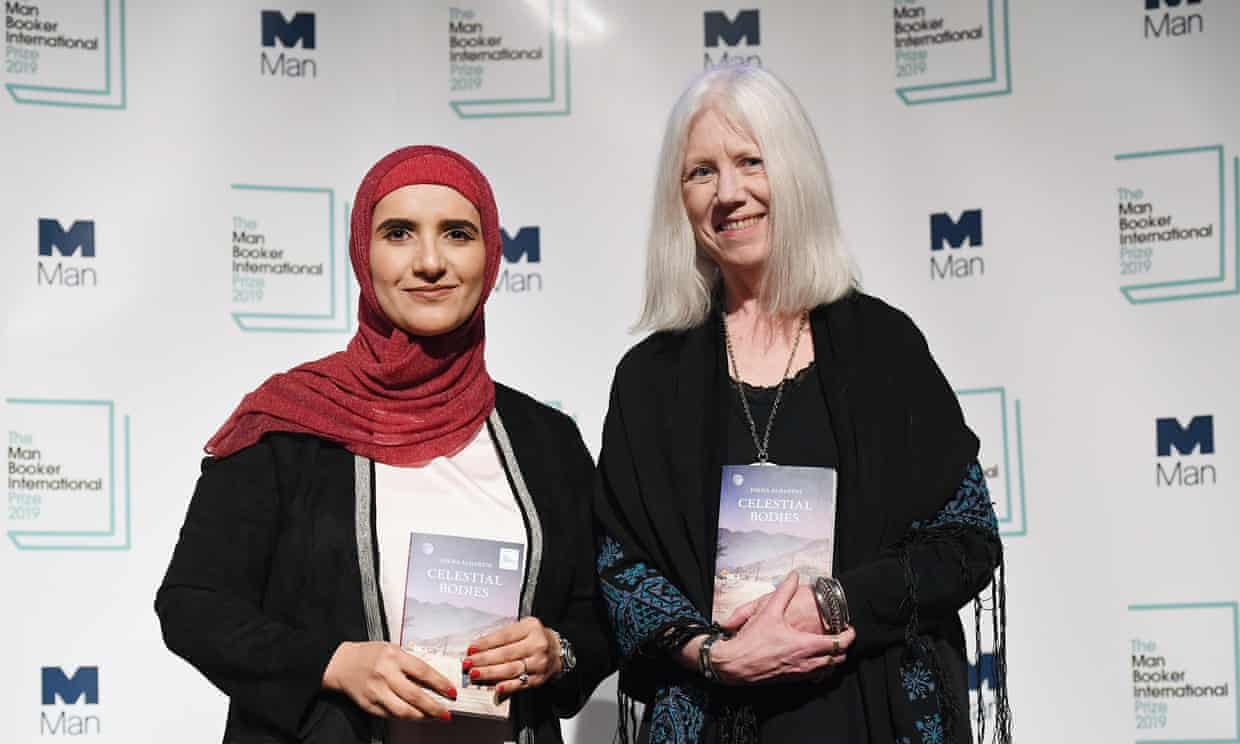 Omani writer Jokha Alharthi won the prestigious Man Booker International Prize for her novel Celestial Bodies in a ceremony at the Roundhouse in London on 21 May.
The prize goes to a book translated into English and published in the UK and Ireland.
This makes Celestial Bodies the first ever Arabic work in translation to win, having been longlisted alongside 12 other non-English titles. Alharthi is also the first author from the Gulf and one of only six Arab authors to have ever been longlisted for the prize.
"It feels like a wonderful opportunity to share my inner world with the whole world!" Alharthi said in an interview following the ceremony.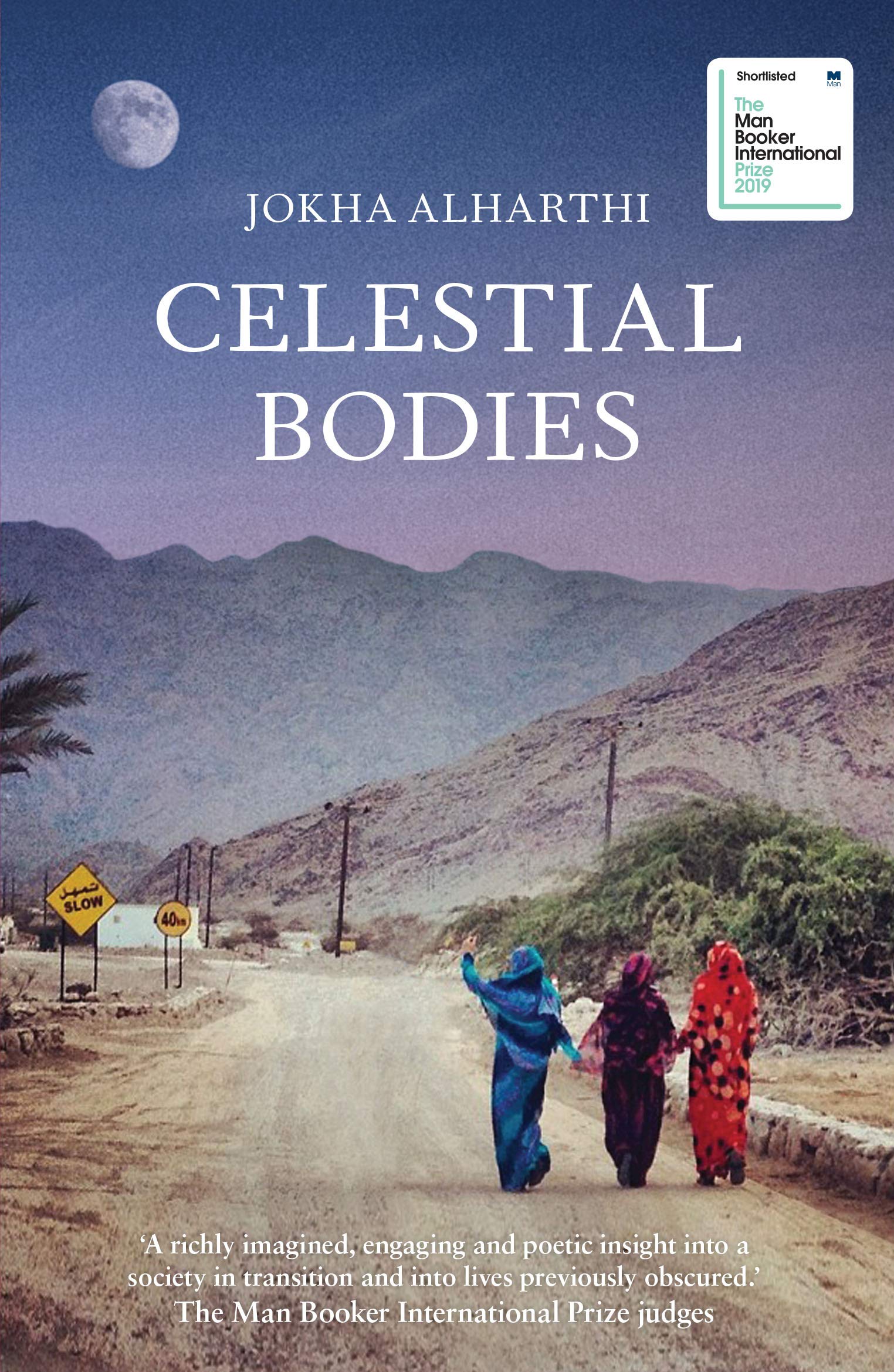 Originally published in 2010 under the name Sayyidat Al-Qamar, the English translation by American academic Marilyn Booth, and published by Sandstone Press, followed in 2018. Author and translator are equally rewarded, with the £50,000 prize money shared between the two.
"I appreciate very much that this prize recognizes not only the power of the work in the language in which it was imagined and written, but also the importance of translation as creative writing and as responsibility, to readers and to the author of the original," Booth remarked in an interview.
Celestial Bodies is set in the Omani village of al-Awafi and relates the lives of three sisters: Mayya, who marries Abdallah after a heartbreak; Asma, who marries from a sense of duty; and Khawla who rejects all offers while waiting for her beloved, who has emigrated to Canada. Through the prism of one family's loves and losses, the novel traces Oman's evolution from a traditional, slave-owning society to one that is slowly redefining itself after the colonial period and into its complex present.
Discussing the story's intent, the author said that she "aimed to depict lives that will resonate with many Omani youngsters while offering a relatable social image of the 21st century Oman, particularly for those less familiar with this part of the world."
"Readers will learn also about Omani history but not in a straightforward way: I hope reading this novel motivates them to delve more into the fascinating history of that society," added translator Booth.
This year's winner, Jokha Alharthi, was born in Oman in 1978. She has written two collections of short fiction, three novels in Arabic as well as a children's book. Alharthi has previously been shortlisted for the Shaikh Zayed Award for Young Writers and won the 2010 Best Omani Novel Award for this book. She completed a PhD in Classical Arabic Poetry in Edinburgh and teaches at Sultan Qaboos University in Muscat, Oman.
At the award ceremony historian and judging chair Bettany Hughes said that it is "a book to win over the head and the heart in equal measure, worth lingering over."
"We felt we were getting access to ideas and thoughts and experiences you aren't normally given in English. It avoids every stereotype you might expect in its analysis of gender and race and social distinction and slavery. There are surprises throughout. We fell in love with it."
Both the author and translator are very excited about bringing this Omani novel to international readers, suggesting that it contains themes that many people can relate to: "Perhaps what one learns most is how alike they are in their dailiness, human exchange and emotions, and how societies that might appear so different are really so very much alike," said Marilyn Booth.
The biennially awarded Man Booker International Prize is widely seen as the world's most significant international literary award for translated fiction. From 2005-2015, it used to highlight one writer's entire body of work, whereas the past two editions have changed the terms slightly to focus on a single work of fiction.
This year the judges considered 108 books in total, with a second Arabic work making it onto the longlist: Palestinian-Icelandic writer Mazen Maarouf's short story collection Jokes For The Gunmen translated by Jonathan Wright. Last year, Iraqi novelist Ahmed Saadawi's Frankenstein in Baghdad, also translated by Jonathan Wright, was shortlisted.
Back in the prize's inaugural year when authors would win for their entire oeuvre, Egyptian writer Naguib Mahfouz, who had already won the Nobel Prize, was nominated. Libyan novelist Ibrahim al-Koni and Lebanese writer Hoda Barakat were also among previous Arabic-writing finalists.