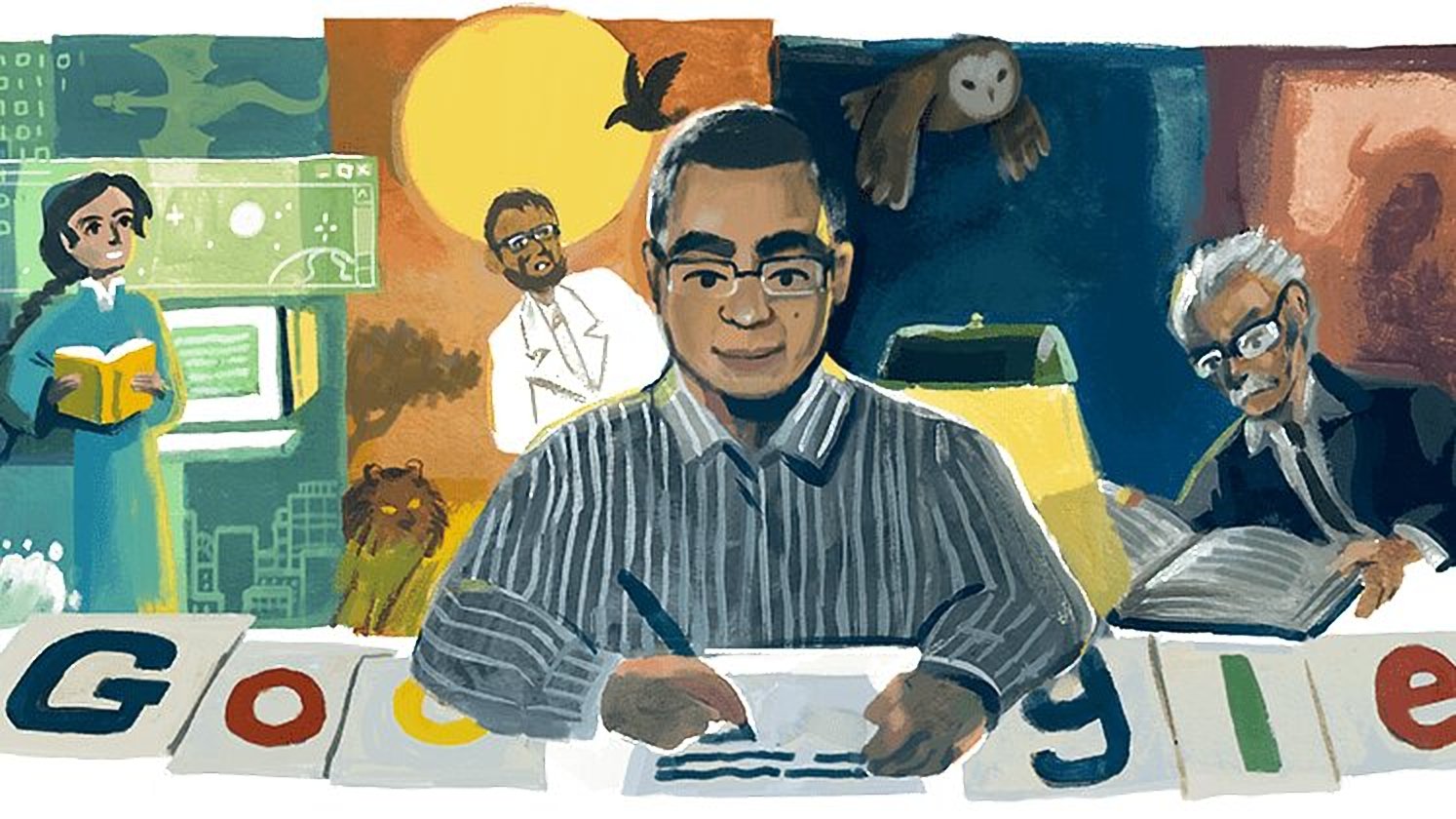 Google celebrated the birth anniversary of prominent Egyptian science-fiction writer Ahmed Khaled Tawfik with a Google Doodle.
Born in Tanta, Egypt, Tawfik graduated from Tanta University's medical school in 1985 and received his PhD in 1997.
In 1992, he joined the Modern Arab Association publishing company and began writing his first series of novels.
His first horror/thriller series was Ma Waraa Al Tabiaa (Beyond nature or "Metaphysics"), which will be produced as a television series by Netflix as announced on May 27th, 2019, with Egyptian producer and Cairo International Film Festival president Mohammed Hefzy and young director Amr Salama.
Other prominent works of his is Utopia, a story set in a futuristic and gated community in Egypt where over-privileged kids hunt impoverished "Others", bringing back limbs as trophies.
Tawfik wrote more than 500 books, and had published articles for journals and web-based magazines such as El Destoor and Rewayty.
Other works include an Arabic translation of Chuck Palahniuk's novel Fight Club, fictional political-minded novel Just Like Icarus and Shabeeb.
Tawfik died on April 2, 2018 at El Demerdash Hospital in Cairo, Egypt.
---
Subscribe to our newsletter
---