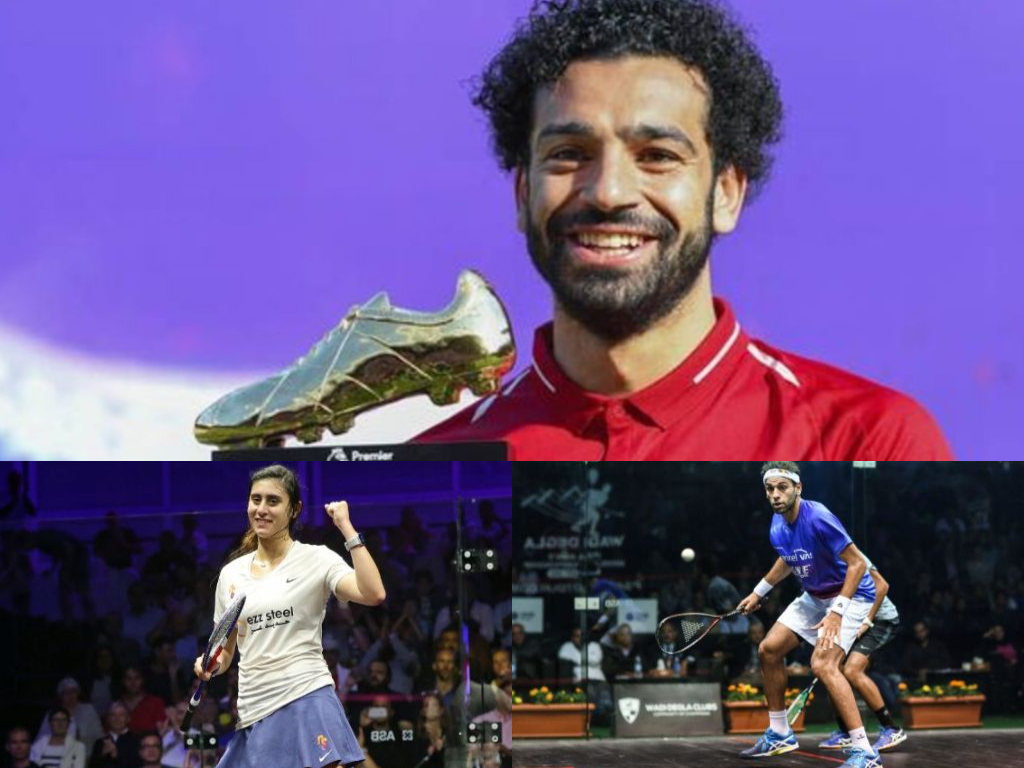 Alongside superstar striker Mohamed 'Mo' Salah, Forbes Middle East recognized two other Egyptian athletes Nour El Sherbini and Mohamed ElShorbagy as "Young Arab Athletes [who] Are Also Making History."
Salah has been crowned best left-foot in premier league history. With an already extraordinary season at Liverpool, Mohamed Salah jumped to the top of an elite list of goal-scorers. Also, Salah has been voted BBC African Footballer of the Year for 2017. This was the first time for Salah to be nominated for BBC African Footballer of the Year. In 2008, the legendary Mohamed Aboutrika won the title, according to BBC.
Along with Rami Malek, the player has been listed among the TIME's 2019 most influential people this April.
Egyptians have been dominating other sports along side football such as squash.
Alexandria-based 23-year-old Nour El Sherbini just took home her third World Squash Champion trophy a few days ago while also being the youngest woman to win the Women's World Championship.
She has been making headline from the beginning of the years when she was named the champion of the 2019 J.P. Morgan Tournament of Champions.
Another professional squash player, Mohamed ElShorbagy, also landed himself a spot in the Forbes' list. It is arguable that ElShorbagy placed Egypt on the map in the game of squash. His rankings have been going up since he was as young as 15.
According to PSA Tour's website, "the Alexandria-born star rose to prominence in 2007 after he became the first player in history to secure a maiden PSA World Tour title at a five star event." By the age of 23, he was ranked number 1, and claimed the spotlight again when last year.
He has been dominating the first place on world ranking for the last 40 months and won won a total of 35 professional titles including three US Open Titles, four Hong Kong Open, two Tournament of Champions and two British open titles.
Despite the fact that three athletes out of the four are Egyptian, the list also recognizes 20-year-old Achraf Hakimi who plays for the Moroccan National Team and the German club 'Borussia Dortmund'. The Moroccan player was named CAF Youth Player of the Year in 2018.
---
Subscribe to our newsletter
---