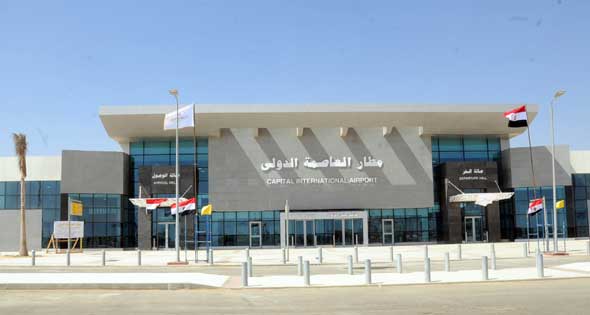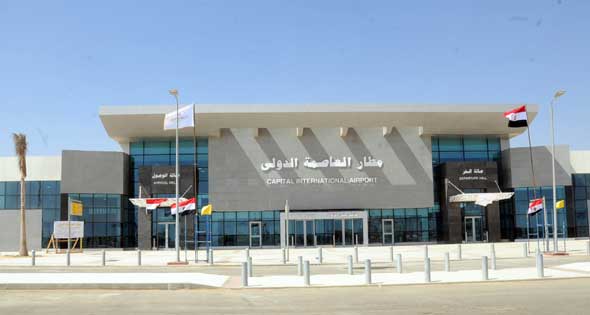 Egypt's Ministry of Civil Aviation began its experimental operation in the New Administrative Capital Airport (NAC) on Tuesday with the attendance of Civil Aviation Minister Younis El-Masry  and Tourism Minister Rania Al-Mashat.
In a press conference, the civil aviation ministry revealed that EgyptAir established its operations and facilities inside the new airport along with duty-free shops in the arrival and departure halls.
This airport is larger that Cairo International Airpot and is expected increase tourism while decrease the traffic at  Cairo International Airport.
The location of the NAC is significant because it is located in East Cairo near Ain Sokhna and Suez ports, Sherouq City, Badr City, and cities near the Suez Canal, who do not have easy access to Cairo International Airport. NAC facilitates traffic in these zones and districts with that hopes of turning the area into an international logistic and industrial hub
Prior to launching the experimental operations, officials from the civil aviation ministry scanned the New Administrative Capital airport's passenger terminals, passport counters, the duty-free zone, airstrips, and the watchtower.
The airport's main terminal is over 5,000 square meters, with the capacity to host 300 passengers per hour. There are eight parking lots with the maximum capacity of 500 cars and 20 buses.
The new administrative capital is the government's premier mega-project, as the administration seeks to mold Egypt into an attractive foreign investment.
The capital is set to encompass 170,000 feddans, and have a capacity of 6.5 million people. The project is exceedingly ambitious, as the government hopes for it to have 1,250 mosques and churches, nearly 2,000 schools and colleges, 600 hospitals and a new national park. It's also set to be Egypt's new bureaucratic hub, housing the ministries as well as the Egyptian Parliament, the presidential palaces and Egypt's state-owned TV stations.
The project has done well for employment though, providing 170,000 jobs so far and more as the next phases of the project are set into motion, but the economic benefits will only be apparent if the gross investment in the project pays off. The capital is owned primarily by the armed forces, with a 51% share in the project.
The development was expected: if the intention is to mold this new capital into a new financial center in the Middle East, then it must contain its own airport. Whether or not the new capital will draw in the foreign investment it hopes to attract remains to be seen.
*Cover photo credit: Ahram Online