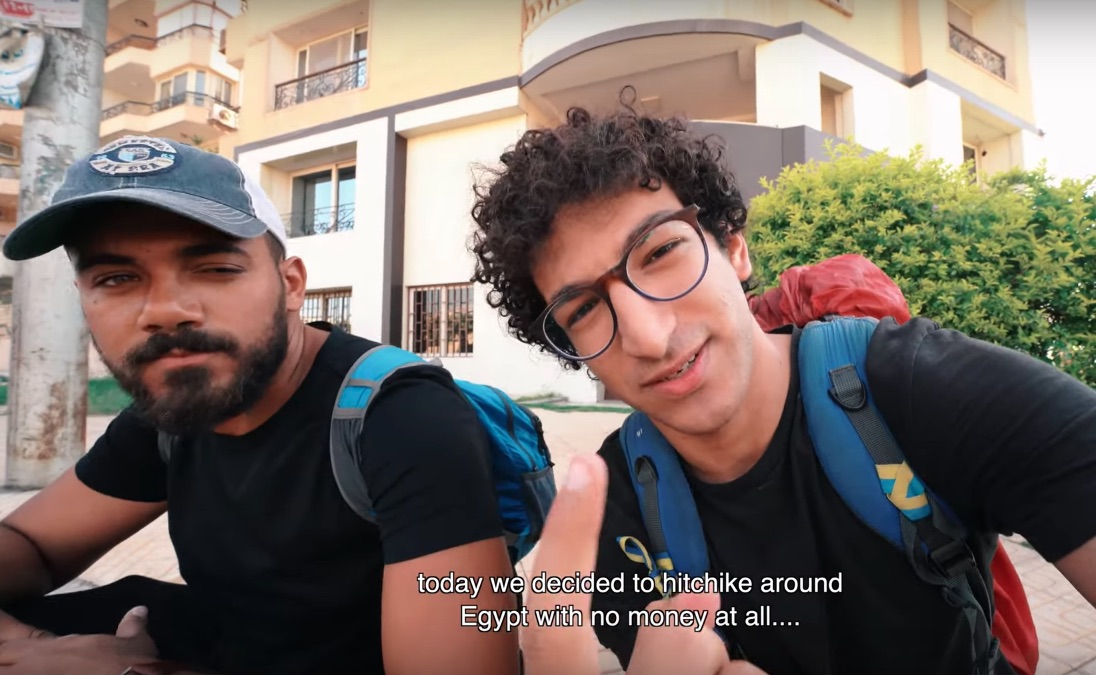 Two Egyptians, Seif Tamer and Abdullah El Shamy, sought out to hitchhike their way across Egypt with no money to test and experience the kindness of Egyptians.
The duo started out their trip by packing up their backpacks that contains three changes of clothes and a reusable water bottle. Each had only EGP 1 in their pocket as a symbolism. They are documenting their trip around Egypt in a series of videos that they are sharing on Seif's Youtube channel.
As they walked towards Suez Road from Masaken El Sheraton in Cairo, Seif began asking people what they can do with just one pound, and many shared a similar answer: not much.
"Without money, you become reliant, and living off the kindness of the people of a place is the best way to mitigate everyone's fears and bust the myths surrounding it," Seif wrote on the description of his video.
With the expectation that many people would be offended by the fact that the two travelers are unable to pay for services, most people were understanding, and rather helpful.
One person that offered Seif and Abdullah a ride to Suez gave them a water bottle for the road. Another, after much persistence, gave them EGP 100 after finding out that they had no pocket money. However, the duo vowed to not spend it.
Upon their arrival to Suez, a lawyer offered Seif a job which entails a short photo shoot to help them make some cash. The man also offered the young travelers a place to stay for the night if needed. Luckily, both Seif and Abdullah packed up tents to be able to set camp and spend the night on the road when needed.
They stumbled upon a group of young men who offered to cover their meal for the evening and took them out on a tour around the city until dawn.
Seif was baffled by the unexpected level of generosity they have encountered during their first day of the trip. "[It] shocked me to my core. I think we forget how giving people can be and how a kind stranger can look after you without expecting anything in return."