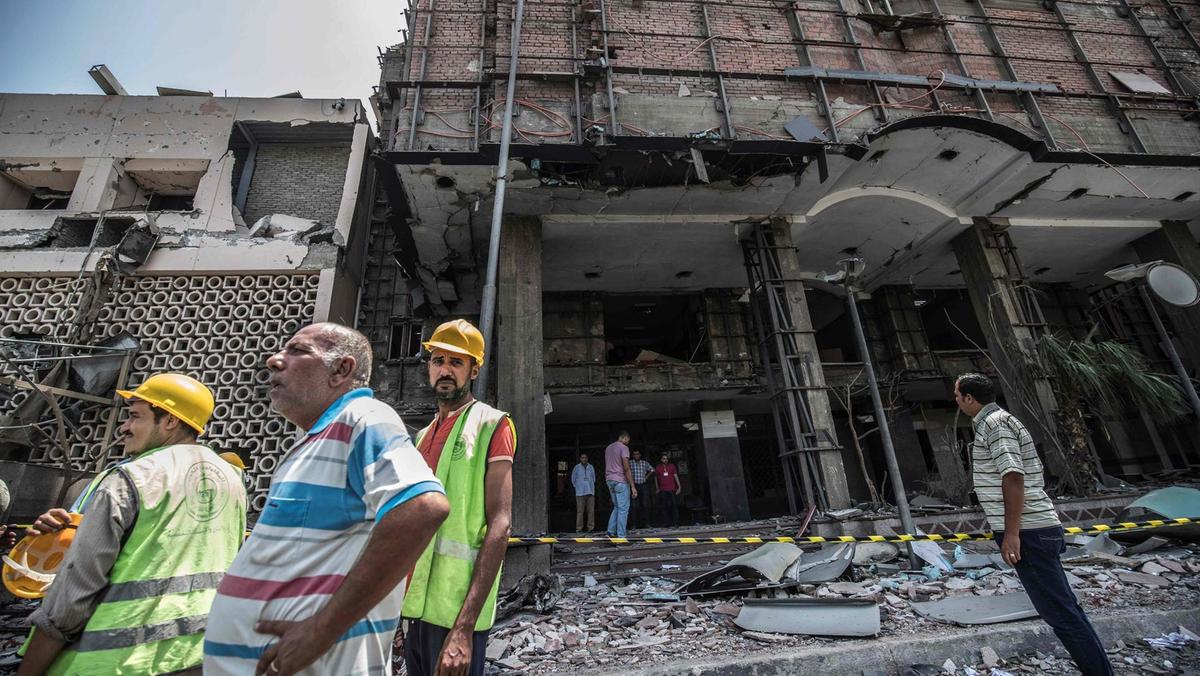 Seventeen members of a terrorist cell were killed across two hideouts in Egypt in raids carried out by security forces on Thursday in response to the bombing of the National Cancer Institute in Cairo.
According to a statement by the Ministry of Interior, eight terrorists were killed during a raid of a hideout in Fayoum, while seven other terrorists were killed during a second raid in East Shorouk, located east of Cairo. Two other terrorist were killed during an attempt to arrest them elsewhere in Cairo.
Police forces found explosives, weapons and ammunition at both hideouts.
Who was the bomber?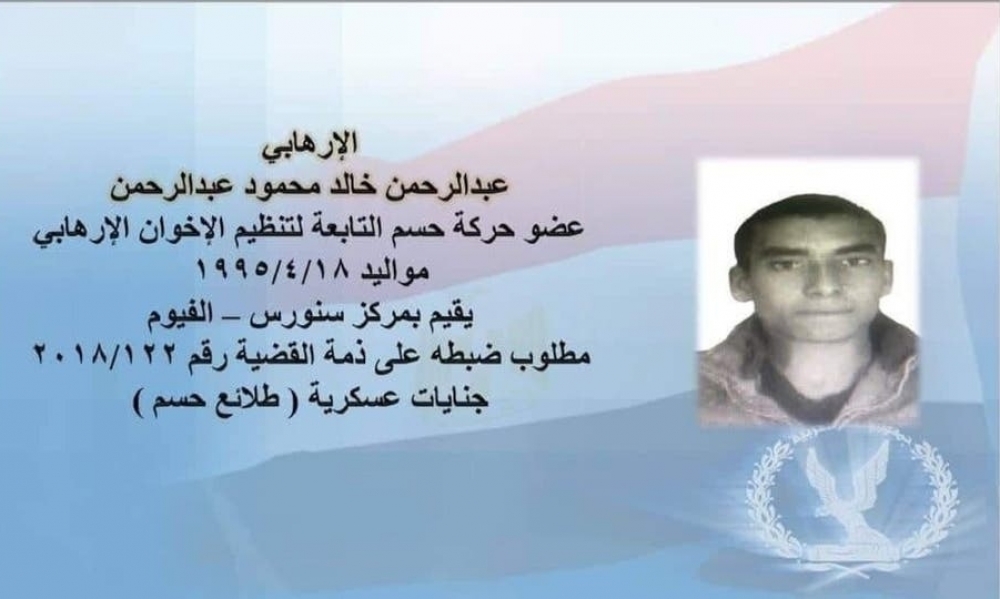 The raids were carried out after security forces succeeded in identifying the individual who carried out the bombing of the National Cancer Institute, which killed 22 people and injured dozens while also causing substantial damage to the National Cancer Institute's building.
The bomber was identified as Hasm terrorist cell member Abdel-Rahman Khaled Mahmoud by police in a statement on Thursday.
"After investigations, including the analysing of information by the national security apparatus…[the] identity was determined to be Abdel-Rahman Khaled Mahmoud, a member of Hasm, which is affiliated to the Muslim Brotherhood terrorist organisation," said the Ministry in a statement, adding that the bomber's identity was confirmed with DNA and CCTV.
The Interior Ministry also released footage showing the bomber "saying goodbye" to his family at Al-Azhar park in the day before he carried out the deadly attack. The footage also tracked Mahmoud's route to the National Cancer Institute.
In addition to Mahmoud, the Interior Ministry said that it had also succeeded in identifying other members of Hasm and had secured an arrest warrant. The other members include Hossam Adel Ahmed Mohamed, Abdel-Rahman Gomaa Mohamed and Ibrahim Khaled Mahmoud Abdel-Rahman. The first individual identified has been arrested, while the second remains a fugitive and the third was killed.
A number of other members of Hasm were also identified by security forces following the bombing. One of them, Islam Mohamed Ourani, was among the seventeen killed by security forces after an attempt to evade arrest. The other two were identified as Ahmed Mohamed Abdel-Rahman Abdel-Hady, who is allegedly a member of the Muslim Brotherhood and lives abroad, and Mohamed Ali Ragab, who is allegedly fighting alongside other terrorists in an unidentified foreign country.
Hasm is a terrorist cell that has been responsible for a number of attacks since the ouster of former President Mohammed Morsi. Egypt considers Hasm to be affiliated to the Muslim Brotherhood, although the latter denies any affiliation.
Hasm is also designated as a terrorist organisation in the United Kingdom and the United States.
---
Subscribe to our newsletter
---