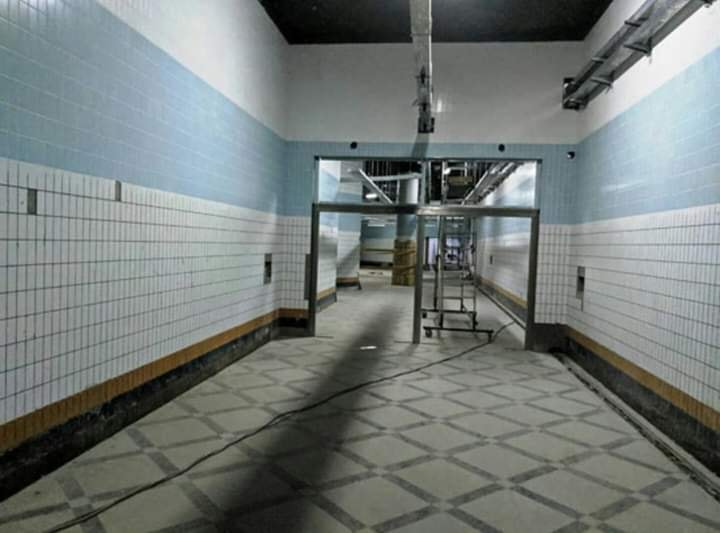 Deputy Minister of Transport and Acting Chairman of the National Authority for Tunnels, Amr Shaat, announced that four stations will be opened within the first part of the third line of the metro, which extends 4 km from Ataba to Kit Kat.
The first phase of the line extension will include four station: Gamal Abdel Nasser, Maspero, Zamalek, Kit Kat, connecting the districts Ataba, Bulq and Imbaba to their counterpart, Giza, located across the Nile River.
Although the residents of Zamalek were not pleased upon hearing the news of their new metro station when construction began, a vicious campaign to abort the project was launched. launched a fierce campaign to cancel the project or at least divert the route of the metro.
The reason for the residents' anger was fearing that the old historic buildings would collapse due to their now fragile infrastructure.
The second phase of the third metro line extension includes a 6.6 km long line, extending from Kit Kat station to the interchange station at Rawd Al-Faraj axis. Ring-exchange station at the Rod al-Faraj axis, scheduled to open in June 2022.
The last phase is a 7.1 kilometers rail and runs from Kit Kat Station to Cairo University. It includes 5 stations (3 tunnels, 2 overhead and surface stations), Tawfiqia, Nile Valley, Gameat El Dowal, Boulak El Dakrour, Cairo University and will open in November 2022.
He pointed out that the total cost of the third phase of the third line of the Metro is about 44.5 billion pounds.
Shaath said that the first phase of the third line extension will serves 1.5 million passengers a day, and that after the completion of the third line in 2022,  3 million passengers more people will be using the line to commute.
Last June, three stations, Haroun El Rashid, Alf Maskan and El-Shams Club, all located in the area of Heliopolis and thus serving the metro's third were open ahead of AFCON.
The extension was estimated to be 5.15 km, as per state-owned outlet Al Ahram.
The third line is one of Cairo's main mass transit system lines, connecting central Cairo's Attaba with Heliopolis to the northeast; it aims to fully extend all the way to the northeast, eventually serving Cairo International Airport.
Egypt's metro system is one of the oldest in the Middle East and Africa. It stands as one of Egypt's most used and affordable means of public transportation as official taxi fares start at EGP 5 while Uber and Careem are considered pricier options.
---
Subscribe to our newsletter
---