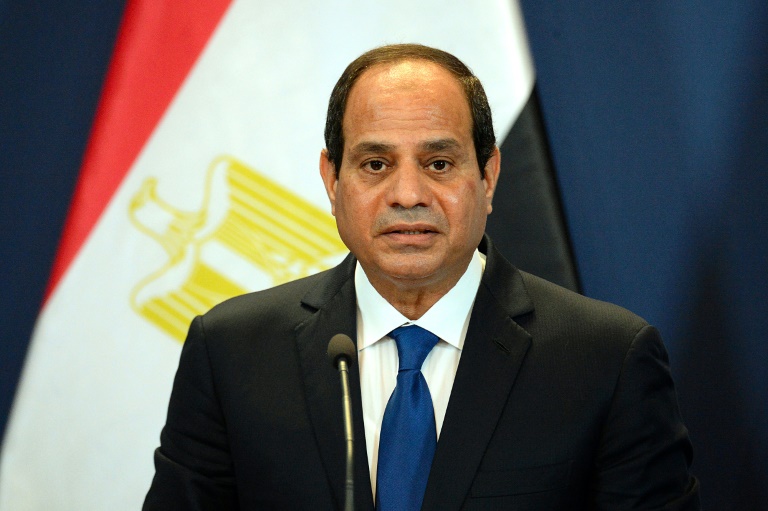 According to local news outlets, chancellor Hamada El-Sawy has been appointed as Egypt's new prosecutor general, replacing Nabil Sadek who took on the role since 2015.
The presidential decree was issued by Egyptian President Abdel Fattah Al Sisi on Thursday and was announced in an official statement.
Egypt's current law dictates that the prosecutor general, chosen based on three nominees, takes the position for a mandate of four non-renewable years.
A key position within the government, the attorney or prosecutor general serves as the principal legal advisor to the government with a chief focus on law enforcement responsibility.
Throughout his career in Egypt's judiciary, El-Sawy has held several key positions uniting administrative and technical tasks.
His most notable positions include chair of Technical Office of the Judicial Studies Center of the Ministry of Justice, Appeals Court Chief, Cairo Criminal Court Terrorism Office Head as well as Head of Prosecution in Zaitoun and West Cairo.
Known to have implemented a series of revolutionary measures, he served as head of Cairo's Traffic Prosecution from 2002 until 2005. Prior, El-Sawy is known to have introduced computer systems for traffic prosecution services, namely the use of internet to enable citizens to complete their procedures online.
His career also includes investigation of corruption and terrorism cases; his most notable investigative role was in the case of the St. Peter's Church bombing in Cairo. The tragic incident, which claimed the lives of 30 in Tanta, occurred when a man charged towards the church's altar, detonating an explosive belt, on Palm Sunday on April 9, 2017.
That same year, El-Sawy was appointed Director of the Institute of Criminal Research and Training which is a position he still retains today.
---
Subscribe to our newsletter
---