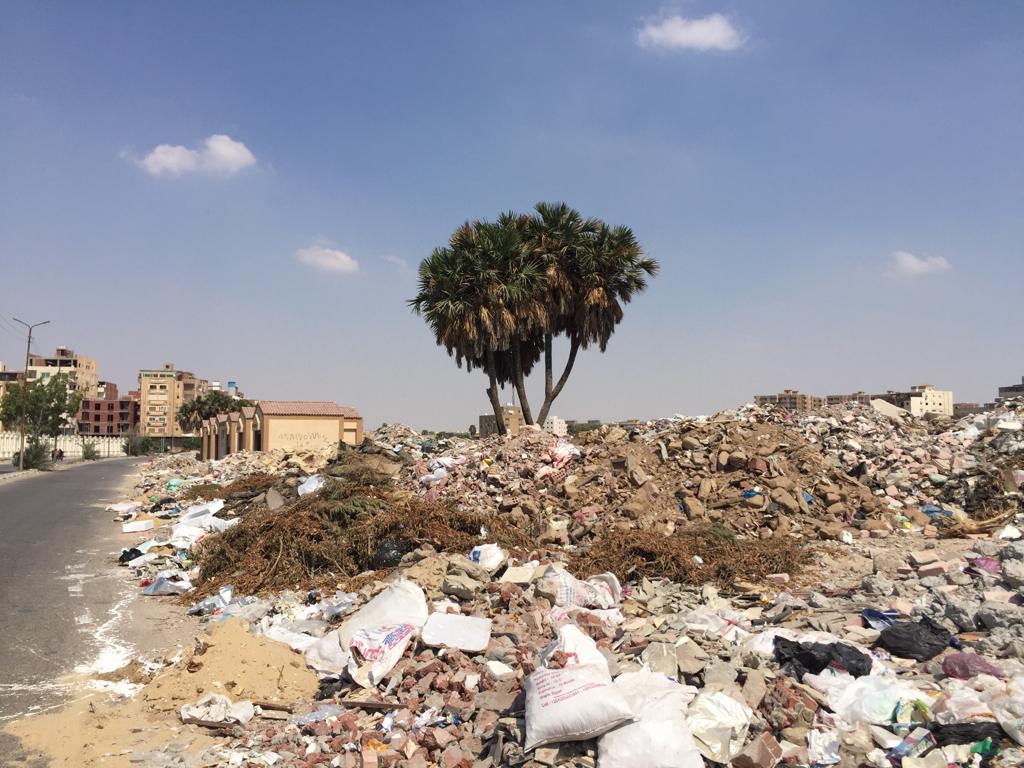 Egypt launched a clean up campaign in Ismailia Governorate to remove the infamous "garbage mountain", a 20 acres vacant downtown area in front of the Ismaili Social Club which was turned into a garbage dump.
This is part of a nationwide clean up campaign launched by the Egyptian government.
This area was noted as "garbage mountain" by many social media users who were frustrated by the trash piling up.
Deputy Governor of Ismailia, Ahmed Essam was on a field tour, accompanied by Major General Gamal Masoud, Assistant Secretary General of the Governorate, Wael Hamza, President of Ismailia Center and City, Norhan El Sayed Eid, Third District Chief, and a number of executive leaders, to follow up and inspect the implementation of the campaign that has been in the works for a few days.
During the tour, the Deputy Governor stressed the need to intensify the efforts of removing the accumulated garbage and waste from the area. After removing the trash, the plan is to turn the location into a visually appealing space for the residents free of pollution.
Minister of Environment Yasmine Fouad has said that Egypt recycles 20 percent of its waste, but there are plans to increase that to 80 percent within the next seven years.
Egypt has been taking serious steps towards reducing and eliminating waste and plastic consumptions.
In June, Egypt's Ministry of Environment planted 590 fruitful trees in the eastern Delta on Saturday to reduce pollution and celebrate World Environment Day.
Youth Love Egypt Foundation (YLE) organized a clean up campaign in late August to collect plastic waste covering Upper Egypt's Aswan Nile shore.
---
Subscribe to our newsletter
---