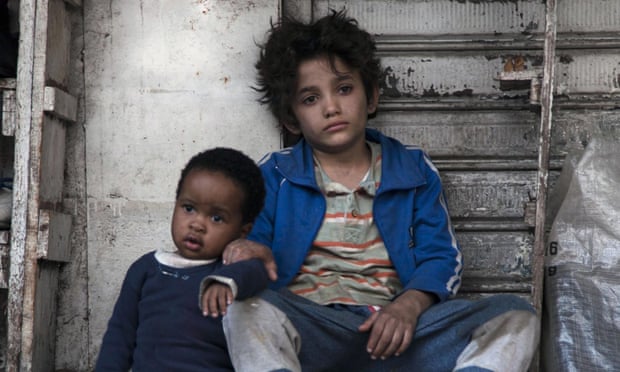 Nadine Labaki's critically-lauded cinematic gem Capernaum has earned a spot on The Guardian's picks for the best 100 films of the 21st century.
Coming up at no. 71, Capernaum outranks silver screen classics like The Dark Knight, Gladiator, No Country for Old Men, Lost in Translation, and Requiem for a Dream.
The list was compiled by longtime Guardian film critics Peter Bradshaw, Cath Clarke, Andrew Pulver, and Catherine Shoard, featuring picks by each. "A sprawling drama that functions both as an excoriating treatise on the nature of poverty in Lebanon, and an idiosyncratic drama in which a child takes his parents to court for their ill-treatment of him," Pulver writes of Capernaum, describing it as "a highly original and affecting film."
Capernaum, which follows the story of a 12-year-old boy born in poverty in Beirut who sues his parents for bringing him into the world, opened to glowing reviews from critics shortly after its release. The cinematic gem earned Labaki a 15-minute standing ovation at Cannes Film Festival, an Oscar nod, and Palme D'Or, BAFTA, and Golden Globe nominations, in addition to a dinner invitation by Oprah Winfrey.
Capernaum isn't Labaki's first international hit. The Lebanese filmmaker wowed critics at Cannes Film Festival in 2007 with her first feature film, Caramel, and again in 2011 with her fearless depiction of sectarian strife in Where Do We Go Now?
---
Subscribe to our newsletter
---