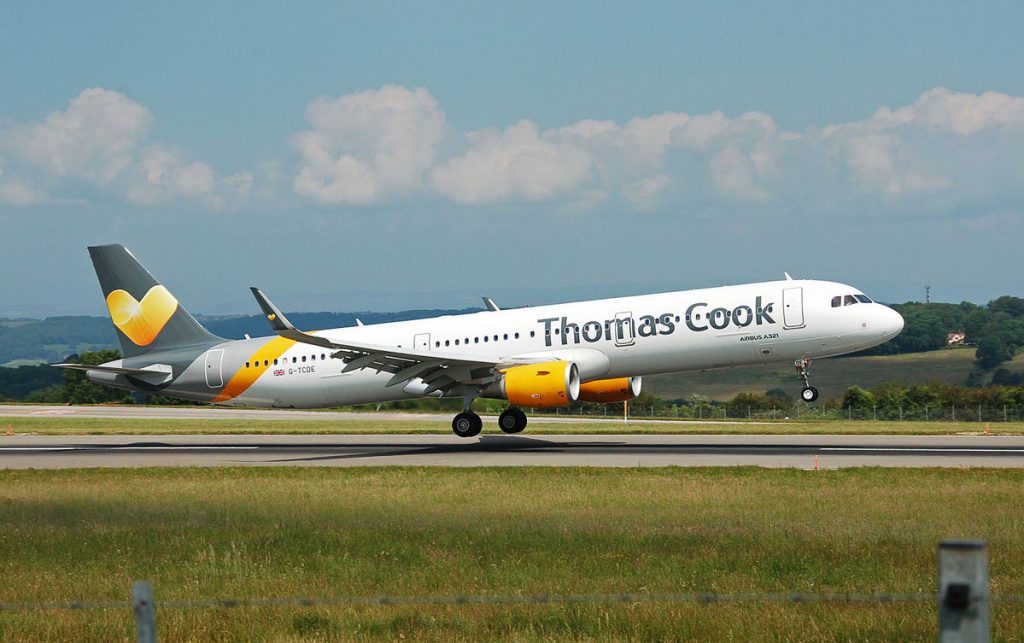 The recent news of reputable tourism company Thomas Cook's liquidation has resulted in the cancelling of 25,000 booked reservations in Egypt.
Blue Sky Group, Thomas Cook's operator, shared a press release with Egyptian Streets where the company revealed that the company was expecting 100,000 tourists to visit the country via Thomas Cook.
As such, English government body, the British Civil Aviation Authority (BCAA) is taking charge of the tourists' return to the UK.
Currently, 1,600 tourists are located in Egypt's seaside, in a resort in Hurghada. As of Tuesday, eight hundred tourists left Hurghada Airport onboard three government-dispatched jets as per Egypt Independent.
The news of the company's sudden collapse brought displeasure to many, namely travelers who had already booked their flights and those already located in the Egypt.
Many have taken to social media to voice out their concerns and anger.
Oh it's lovely down in Egypt in the Autumn
There's lots of sand and pyramids to see
Thomas Cook has left me stranded here in Cairo
The next flight out is 2023.
Shit.

— Cassian Andor (@13speedOD) September 25, 2019
We are supposed to be flying on Monday to Egypt staying at Makadi Spa, booked with Blue Bay but you're names on all documents…I'm non the wiser what's happening as it's Thomas Cook flights maybe you can shed some light?

— Donna Lou (@loudon31) September 24, 2019
Moreover, the news also brought a wave of nostalgia, with many recognizing the role Thomas Cook played in popularizing tourism to Egypt in the UK.
Saying goodbye to more than just an era!#ThomasCook #travel #nostalgia #Egypt
"Six months after the completion of his successful first organized tour to Egypt and Palestine, Thomas Cook was back, Throughout the summer of 1869, from his offices in London, he advertised pic.twitter.com/wexJuCXlNP

— AUC Press (@AUCPress) September 23, 2019

Earlier this week, the 178-year old parent company announced its bankruptcy after it failed to secure an emergency funding of £200m from the UK government.
Its tours operators are based in the United Kingdom, Germany, France, China, Norway, Sweden, Denmark, Poland, Switzerland, Austria, the Netherlands, India, and Russia.
The collapse of the company created frenzy, as it left the fate of approximately 22,000 employees undetermined and the stranding of half a million tourists around the world.
"We have worked exhaustively in the past few days to resolve the outstanding issues on an agreement to secure Thomas Cook's future for its employees, customers and suppliers. Although a deal had been largely agreed, an additional facility requested in the last few days of negotiations presented a challenge that ultimately proved insurmountable," said Chief Executive Office of Thomas Cook Peter Fankhauser.
According to the Travel Directory of the UK to Egypt, approximately 415,000 British citizens visited Egypt in 2018.
The Central Agency for Public Mobilization and Statistics (CAPMAS) revealed that the largest bulk of tourists were British and Russian in January 2019.