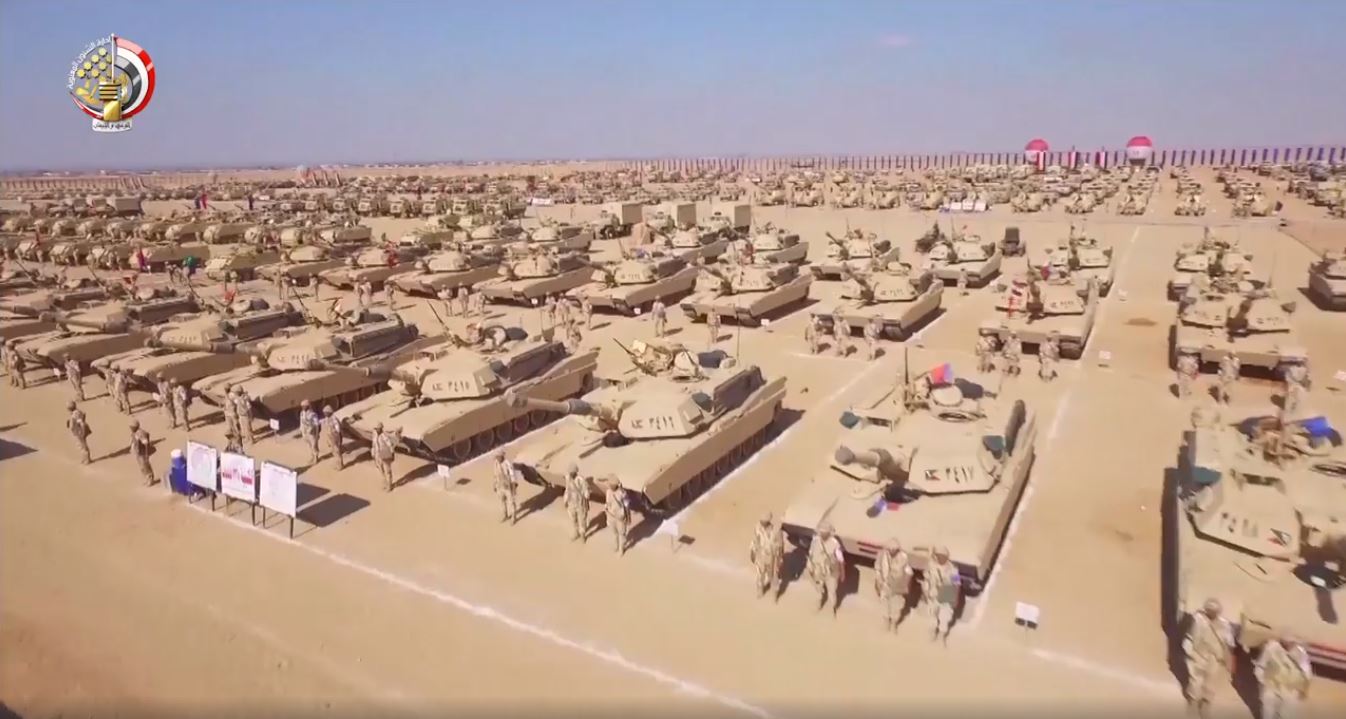 Egypt's Armed Forces announced on Friday that it had killed 118 terrorists 'over the past period and to date' during anti-terror operations in Central and North Sinai.
According to a statement released by the official spokesperson of the Armed Forces, 10 security personnel, including nine soldiers and an officer, were killed or injured during the operations.
In a statement released on social media, Egyptian President Abdel Fattah Al-Sisi said that "today" terrorism had taken the lives of "a number of our sons…who sacrificed their lives for their homeland".
"The cancer of terrorism continues to try to steal this country, but we stand firm, fighting it with all our strength and faith," said a message released by President Sisi on Twitter.
"I would like to emphasize that our fight against terrorism has not and will not end without the people's determination to eradicate all of its kinds – whether it is terrorism of the minds or souls."
President Sisi's statements imply the deaths of Egyptian security personnel occurred on Friday 27 September, although this could not be immediately confirmed.
سلامٌ على كل من روى بدمائه الزكية تراب هذا الوطن العظيم، اليوم نال الإرهاب الغاشم عددًا من أبنائنا الأبرار، الذين ضحوا بأرواحهم الغالية فداءً لهذا الوطن.
١/٣

— Abdelfattah Elsisi (@AlsisiOfficial) September 27, 2019
Similarly, the Armed Forces did not clarify when these deaths – or operations – occurred beyond that it had carried out its operations "over the past period".
What Did the Armed Forces Say?
Other than 'eliminating' 118 terrorist elements, the Armed Forces announced that its operations in the region resulted in various other achievements.
In its statement, the Armed Forces added that it had also discovered and destroyed a number of hideouts, weaponry, explosives and other resources used by terror groups in Central and North Sinai.
A total of 33 hideouts and 115 vehicles were destroyed by Egypt's Air Force, while ground forces managed to seize and destroy more than 70 other cars and motorcycles.
The Armed Forces also announced that it had discovered and detonated 273 explosive devices that had been planted to target security personnel in the area.
In addition to weaponry and explosives, the Armed Forces also discovered and seized more than 2,000 kilograms of cannabis and other illicit drugs during its operations in the area.
Egypt's security personnel has been engaged in a "war against terror" in North and Central Sinai since the ouster of former president Mohammed Morsi in July 2013. The operations have resulted in large numbers of terrorists associated with groups aligned with ISIS.
Soldiers, police officers and civilians have also been killed as a result of a number of attacks carried out by armed terror groups.
No official numbers have been released as to the number of deaths in North and Central Sinai. However, in 2015, it was estimated that 2100 people were killed in North Sinai between January and December 2015, including roughly 1800 described by the military as "terrorists," 150 civilians, 40 police officers and conscripts, and 140 military personnel.
---
Subscribe to our newsletter
---