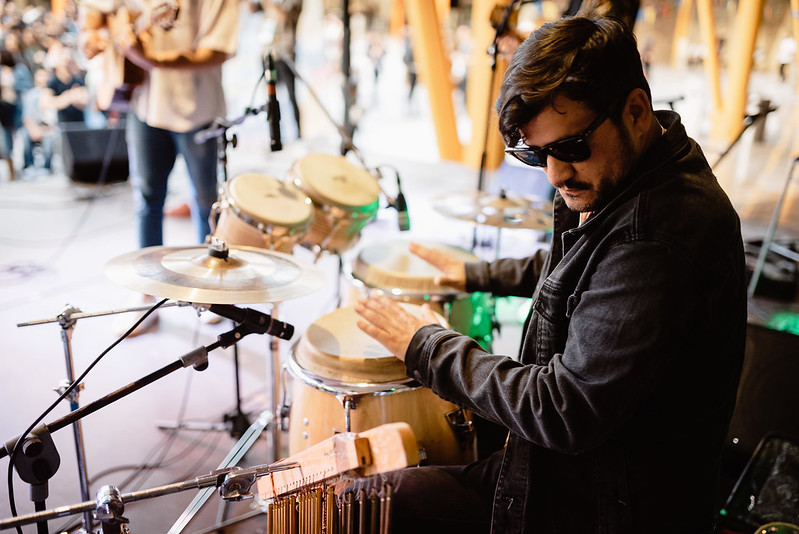 Ouishare and the Festival Internacional De Innovacion Social (FIIS) are organizing a full day of music in Cairo on Saturday October 19 with the aim of enacting alternative solutions for society and the environment.
The Latin American festival will bring together artists, startups, innovators, NGOs, and Alternative Marketplace to celebrate social innovation and share experiences.
This comes as part of the AltShift festival, the first of its kind event in the MENA region with a zero-waste policy.
AltShift is marketed as a space "for changemakers to connect, ask new questions, learn, experiment, and work together on the complex challenges of our time. It's the start of an Egyptian movement to embed a new culture of collaboration with openness and care for people and the planet".
"We at Altshift are trying to challenge the mainstream narrative," said Ehab Elia, the initiator of Ouishare Egypt. This year, the theme is 'regeneration is the key', he said.
"Everyone is talking about sustainability. But what takes the earth 365 days to regenerate, humans consume in less than 212 days. We need 1.7 Earths to sustain this kind of life," Elia stated.
For two consecutive days, Altshift housed 18 workshops to figure out alternative solutions for issues like education, food and agriculture, housing and urban planning, and resource management.
Ouishare is an international NGO organization established in 2012 and now present in 40 cities around the globe. It came to Egypt in 2018.
The music event is taking place at the GrEEK Campus, free of charge.
---
Subscribe to our newsletter
---