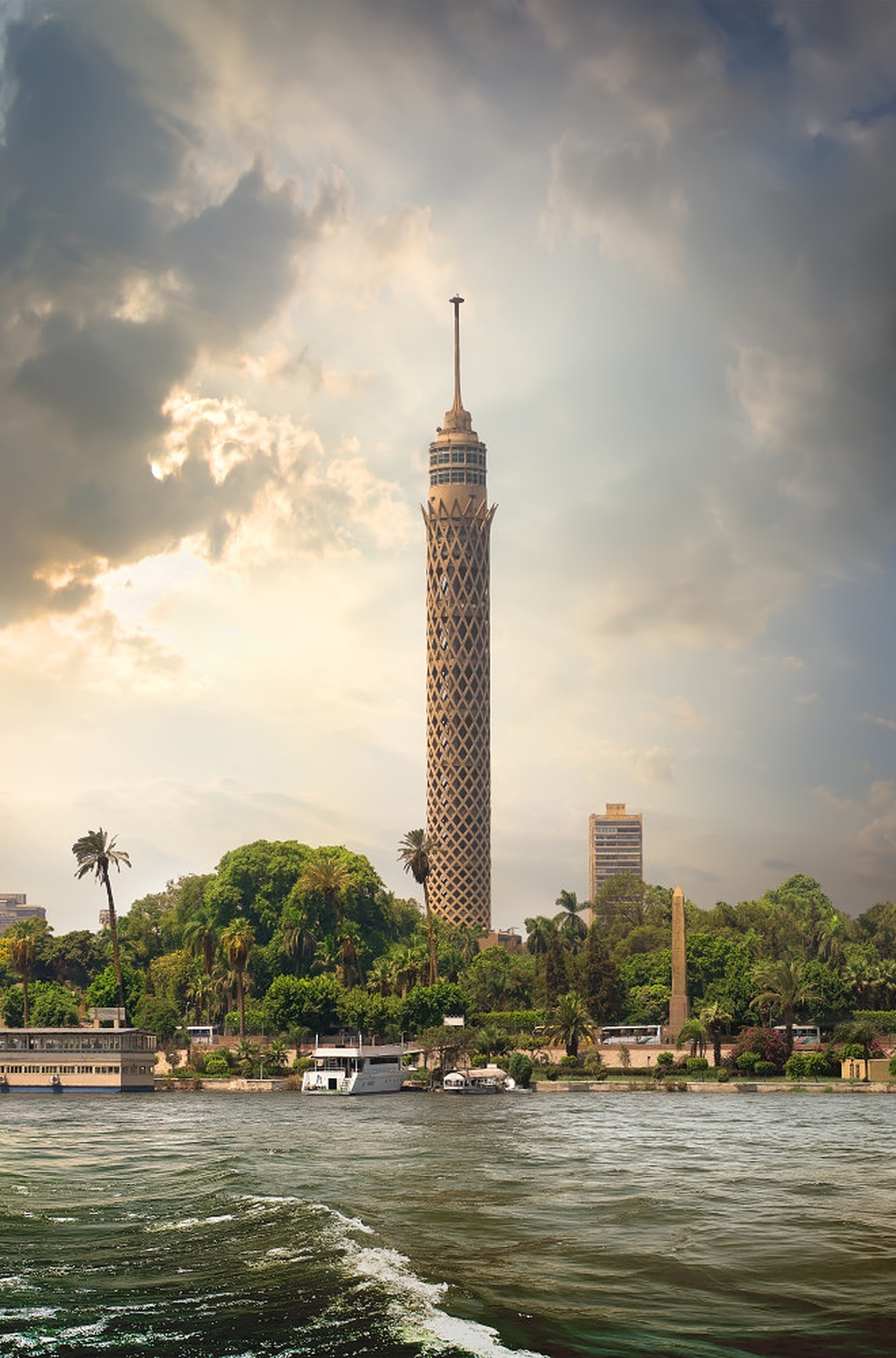 Throughout history, iconic temples and buildings were constructed to symbolize power, with height being one of the main aspects used to impress the population.
For instance, the Great Pyramid of Giza, which was built to house the tomb of Pharaoh Khufu, was once the tallest monument in Egypt for nearly 4,000 years, before it was overtaken by the Cairo Tower in 1961.
Yet buildings can also hold ulterior motives or represent key events in history, such as the windowless AT&T Long Lines Building, located in the middle of New York City at 33 Thomas Street, which is reported to be one of the most important National Security Agency surveillance sites around the world, according to an investigation by The Intercept. According to Martin Parker, Chicago's home insurance building, which is considered the first modern skyscraper, represents the moment when the economic system of capitalism came to be "materialized in steel and glass" – a sign of breaking into a new world. 
Standing in Downtown Cairo, the modern monument known as the 'Cairo Tower' (Borg Al-Qāhira), which is 50 meters above the Great Pyramid, also represents a new chapter in Egypt's history. Some reports state that it represents a well known attempt by former Egyptian President Gamal Abdul Nasser to mock foreign powers and leaders at that time, as part of his plan to alter the balance of Egyptian-American relations, according to some writers.
According to Miles Copland in his book, The Game of Nations: the Amorality of World Politics, the story began during a meeting between Nasser and U.S. intelligence officer Kermit Roosevelt, who attempted to dissuade Nasser from supporting Algeria's war of independence and opposing Israel.
As a means of pressuring Nasser to change his foreign policy, the CIA allegedly decided to donate—or as some would later describe it, bribe Nasser with—a large sum of personal funds, amounting to $1-3 million.
According to Gordon Thomas in Inside British Intelligence: 100 Years of MI5 and MI6, Nasser – who felt insulted by the bribe  – allegedly told him that "I said that one day he [Roosevelt] would have a monument in his honor in Cairo," as a way to mock and rebuke him.
Rather than changing his foreign policy, Nasser decided to use up the CIA cash to construct the Cairo Tower. It was perceived by intelligence officers like Owen Sirrs as a form of defiance by Nasser, an act of resistance to foreign influence in Egypt. "To put it bluntly, Nasser wanted to be the ra'is [Arabic for president] in the region, not a Western-led coalition," Owen Sirrs once stated.
Built by Egyptian architect Naoum Shebib, who oversaw the tower's construction from 1954 to 1961, the design is interpreted differently by many, some postulate that it is meant to resemble the pharaonic lotus plant, an iconic symbol of Ancient Egypt. Others, such as Nasser's aides, nicknamed it el-wa'ef rusfel, Arabic for 'Roosevelt's erection', as noted in Kingmakers: The Invention of the Modern Middle East. At the top of the tower is a circular observation deck and a rotating restaurant with a view of greater Cairo.
At the inauguration of the Cairo Tower, Naoum Shebib delivered a speech, stating "this tower sits among the world's highest concrete towers. Its height reaches 187 meters, 50 meters above the Great Pyramid…We have taken into consideration the most modern methods used in reinforced concrete construction."
"The perimeter of the tower is covered with concrete mesh-shaped diamond patterns that stretch up, giving the impression of an upward movement as the gaze is drawn towards the sky. I want to mention the courage of Egyptian workers and their patience and ability to work at such heights despite their exposure to inclement weather," he added.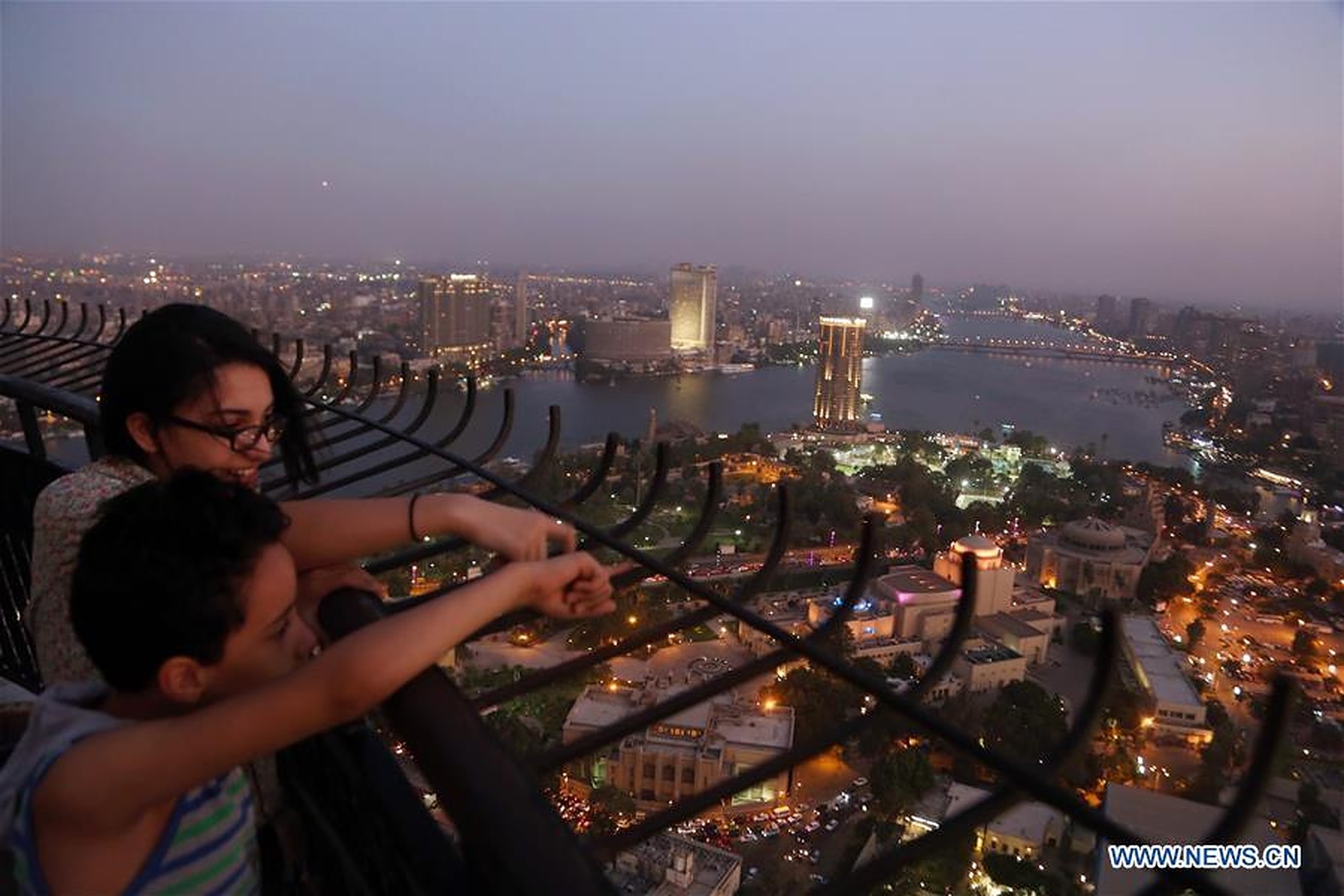 Another unofficial version of the story suggests that the tower was built for national security purposes, as shortly before construction, Nasser sent his confidante Hassan Al Tohami to the United States in 1954 to meet with CIA officials to help establish the Egyptian General Intelligence Services (GIS). The tower supposedly also served as one of the most important telecommunications hubs for the newly formed intelligence agency.
Though that story remains unclear and does not explain why the relationship between US and Egypt continued to sour afterwards, as Nasser didn't receive the $200 million-plus he wanted to build a hydroelectric power station in Aswan—known as the Aswan High Dam.
What is evident, however, is that the tower continues to represent a powerful symbol of modern Egypt and often evokes feelings of national pride for many, as Gehan Selim notes in 'Between Order and Modernity: Resurgence Planning in Revolutionary Egypt', marking the political transition from the monarchy to a modern republic under the presidency of Gamal Abdel Nasser. 
It is also a reminder of a rare moment in history when a leader such as Nasser was able to publicly ridicule foreign leaders and stand up against neocolonialism, changing the power relationship between nations and refusing to trade political independence for economic gifts.
---
Subscribe to our newsletter
---