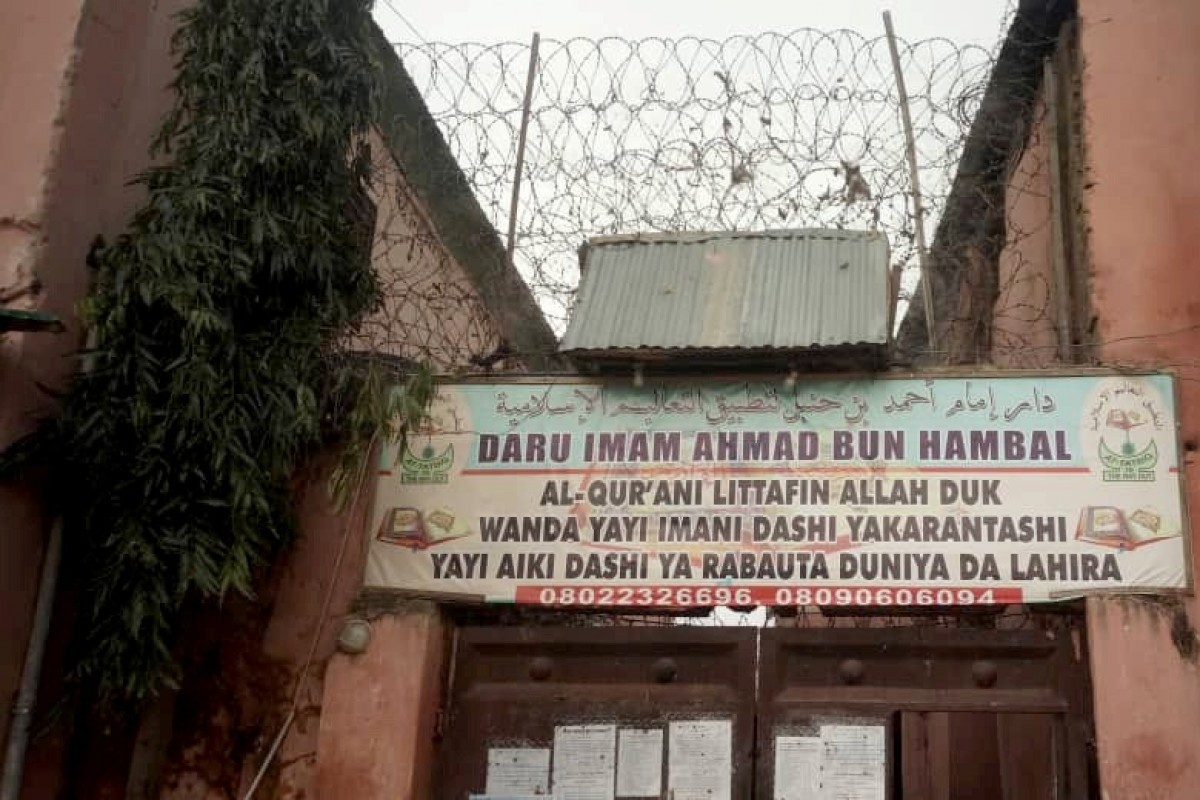 Earlier this year, in the northern city of Kaduna in Nigeria, more than 300 young students were discovered chained in a small room. They had been physically and sexually abused at an extremist Islamic school, which ostensibly recruited them to build their 'resilience', but it was later discovered that the children were being radicalized there to become terrorists.
Although slavery is abolished in all countries, the practice still widely takes place in new forms to adapt to modern changes. A practice akin to it is human trafficking, which involves the recruitment, harboring or transportation of people into a situation of exploitation through the use of violence, deception or coercion, where they are forced to work against their will. In other words, enslaving them for personal gain and profit.
Regarded as the third largest criminal enterprise globally, the victims of human trafficking have been suffering in the shadows for a long time, with approximately 45.8 million people enslaved worldwide.
In Africa alone, which is where a majority of trafficking takes place, an estimated 9.24 million individuals are enslaved. The efforts done to stop it fall short compared to the magnitude of the problem due to little public awareness of the issue and lack of prioritization, which leads to lack of appropriate protection services and support or funding to civil society organizations that provide essential care to the victims.
Racha Haffar, a Tunisian social entrepreneur, is working to change that and shed more light on the issue through her organization, Not 4 Trade, the first anti-human trafficking NGO in Tunisia, and a global movement still in the works, aimed at using education to counter human trafficking by raising awareness of the urgency of the problem.
THE STORY BEHIND NOT 4 TRADE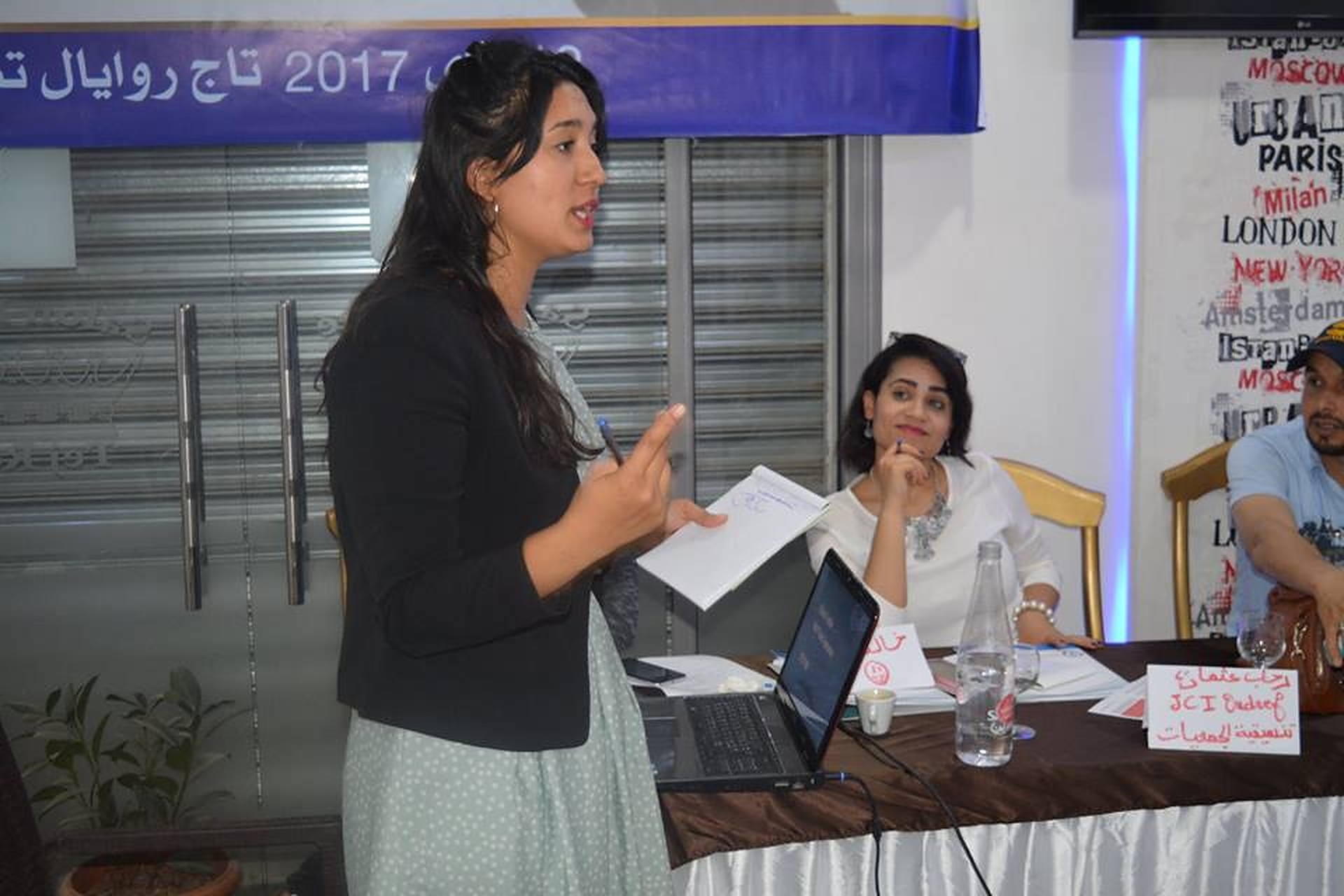 Though she was more aware of the horrors of human trafficking due to her time living in Dubai, which is an epicentre of modern day slavery due to the great numbers of migrant workers, she was able to get a real peek into the world of human trafficking when she was contacted by traffickers herself when looking to apply for a temporary job as a babysitter at 18 years old.
"I was sending my CV out to websites and started receiving offers from families telling me how great my profile is and how fast they wanted to hire me, but when I asked to Skype them to see the parents and the young child[ren], none wanted to show me," Haffar tells Egyptian Streets. "So [it] felt a little sketchy, especially when one of them sent a fake standardized photo, and I realized instantly that this was a lie. After I did some research online, I realized that that's how girls are trafficked into prostitution abroad."
A few years later, while studying for her master's degree in Italy, she met a Nigerian survivor who was trafficked from Nigeria to Palermo as a sex slave, after she accepted a dubious job offer. "They get a fake job promise, thinking they will go for a better life, but once they arrive, these people would take away their passports and threaten them, telling them that if you don't come with us we will send people out to kill your family," Haffar explains. "It hit me that it could've been me, but I was just lucky enough to have access to information, to be educated and have a guts feeling basically."
In her research, which was the first of its kind to be conducted on trafficking of women in post revolution Tunisia, Haffar realized that there were no specialized organizations working against trafficking. "I felt like everything in my life came together and it was my responsibility to prevent other women from becoming victims and help save other lives, so I decided to start the first organization Not 4 Trade," she notes.
As a non-governmental organization, Not 4 Trade struggled to find support and funds to carry out more services, as there was little to no interest from funders to tackle the issue or focus on Tunisia solely. "We decided to focus on prevention and partnership, because in human trafficking there are four pillars you should take into consideration in your work: the first two are partnerships and preventions, protection and providing the services for the victims, and then moving to prosecution," Haffar explains.
Across 12 governorates in Tunisia, the organization focuses on raising awareness through producing written reports, awareness campaigns, workshops, trainings and conferences for youth activities and lawyers, as well as capacity building by strengthening civil society actors who already work on violence, employment and youth development and who can identify victims of trafficking.
We are happy to announce that our organization, Not 4 Trade, has just signed a partnership with the #Tunisian National Commission against Human Trafficking to launch a year of productive work on the national strategy against this crime. #EndHumanTrafficking @Not_4_Trade pic.twitter.com/FdOIofAlVI

— Racha Haffar (@RachaHaffar) July 30, 2018
It also partnered with the Tunisian National Commission against human trafficking to work together.
Despite the ratification of the law in 2016, the practice still widely exists in all aspects of life and victims face challenges in prosecuting their abusers. "There is a huge lack of awareness, and not all judges know about the law since it is still new relatively," Haffar says. "Everywhere I go, I find that I am the only one in the room talking about human trafficking, even though some of the events I went to were on youth and migration and employability, which are topics that are directly related to human trafficking."
HOW TO MOVE FORWARD?
While poverty, lack of education, immigration policy, fractured families, and lack of good job opportunities can contribute to an increase in cases of human trafficking, Haffar adds that the trafficker's greed and willful decision to profit from vulnerable people by forcing them into labour or prostitution is one of the main causes of trafficking.
"A lot of it is also greed and exploiting others to make money. There are a lot of families that are still willing to sell their girls as young as seven to work in rich people's houses as maids and make money out of them. A kidnapped girl from Mexico sold as a sex toy to the US can make [her traffickers] up to one million dollars a year," she says.
In Egypt, Tadamon, an Egyptian multicultural refugee council mainly works against human trafficking of refugees in Egypt, which usually occurs across national borders with Israel, Sudan, and Libya (Sallum). "One example of trafficking is the case of a Somali man who smuggles a group of women to different countries like Egypt to work in terrible working conditions, taking away their passports, subjugating, and [subjecting] them to all kinds of abuse," Mohamed Elmeligi, a project manager at Tadamon, tells Egyptian Streets. "A lot of the cases are done in coordination with state security, who provide a lot of assistance, and through a national committee consisting of the Ministry of Justice and Ministry of Interior and other organizations such as the IOM or others working on child protection, women's rights and refugees."
Yet for Haffar, the fight against human trafficking requires a global effort that is dedicated to raising more awareness and the inclusion of all parties, whether it be the government, youth activists or lawyers. "I am now working at a global level, rather than just a national level, and working to launch a global movement to fight human trafficking and illegal migration, starting with Africa because it needs a lot of work," she says. "We will use education to counter human trafficking through story telling, changing narratives, working with schools, and training all people to help fight trafficking."
Through her organization and her work, Haffar is attempting to eradicate more than just the scourge of slavery and its horrific trauma for survivors long after the fact. To the young social entrepreneur, ending human trafficking is a matter of national security. "A trafficked child today is a terrorist tomorrow, we need to talk about the root causes of human trafficking and how all these issues are linked to it because it is not just one issue," she explains.
Many factors conspire to deliver the world's most vulnerable into the hands of their captors, but Haffar believes that people can be just as effective in bringing an end to modern-day slavery. "I keep telling people to do three things: educate yourself about human trafficking, change misconceptions, teach someone something and join the movement or an organization that works against it," she concludes.
For more information on Not 4 Trade, visit their website here or their Facebook page.
---
Subscribe to our newsletter
---