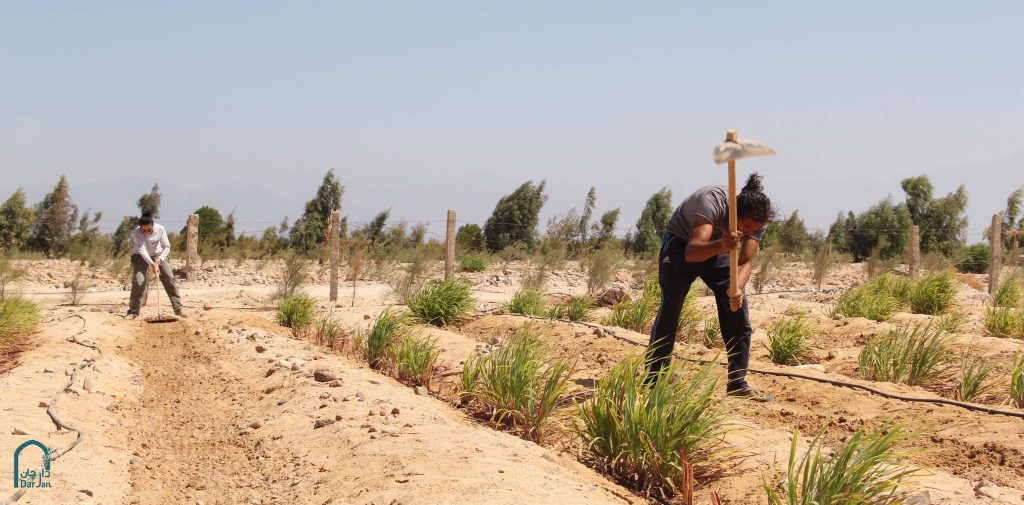 I was stuck physically as well as mentally. My only way was downward and I feared the point of no return from the blackness of my mind and soul. My spark and igniting soul have faded in the process and a surge of disorientation in life overtook me.
During my quest for my path, I have endured a long journey to find a purpose to my existence. Yet, nothing awaited me but a consistent and continuous series of rejections. I no longer felt that I belonged in the city. I, rather, wanted to escape it and its people who did me no justice.
I needed to discover new terrain. I sought to explore new lives to be part of my own. All in an attempt to rekindle my lost spark for life as there seemed to be no way out of this mental prison. I had to go. I had to merge with the universe and let it fix my brokenness.
And so, I got on the bus heading towards the wilderness of Sinai to join a farming and arts volunteering program at Dar Jan.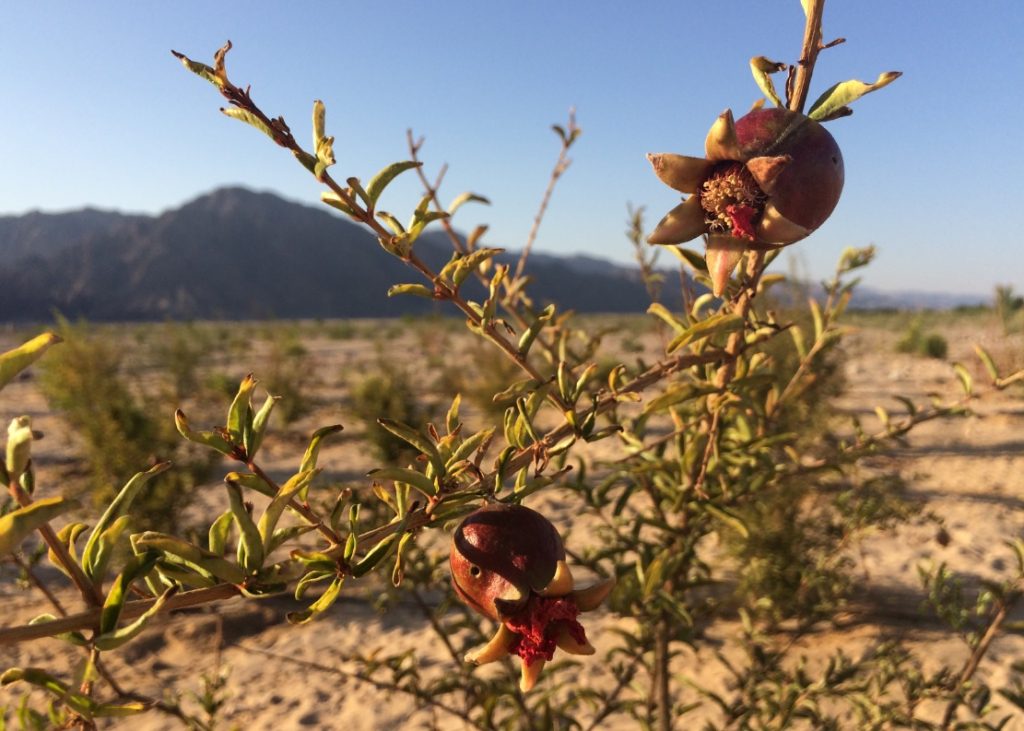 The bus ride through Sinai's marvelous wadis (valleys) that are guarded by majestically entrancing mountain ranges initiated my disconnection from the material world of the city. Mountains shading have a spell-bounding effect on travelers through the desert; as for the wadis, they hold captivating powers.
I was personally most enchanted by wadi Firan, an inhabited wadi located near the town of St. Catharine. The wadi is most known for its remoteness and its bedouin inhabitants, both factors which add a layer of charm to its simplicity.
After spending 500-kilometer on route, I made it to the small town of Nuweiba located on the eastern borders of Egypt.
A disregarded site whose worthiness is only recognized by a few those are, its rightful inhabitants and intentional visitors who dive heart-first into its serenity, spaciousness and unrearranged nature.
My hosts were the wonderful couple Gihan and Khaled. They are the owners of Dar Jan, an organic farm and art space. At a time of their lives, they both had been holding reputable positions at multinational corporations.
They first met each other in Siwa. The moment they saw each other, they clicked and shortly after they got married, quit their jobs, left Cairo and moved to Nuweiba to start their shared dream of Dar Jan. Their inspiring love story planted the seeds of life in the heart of the arid desert.
Through our conversations, I came to realize that their devotion to one another was also their mutual driving force to start their own farm and work on making it grow steadily.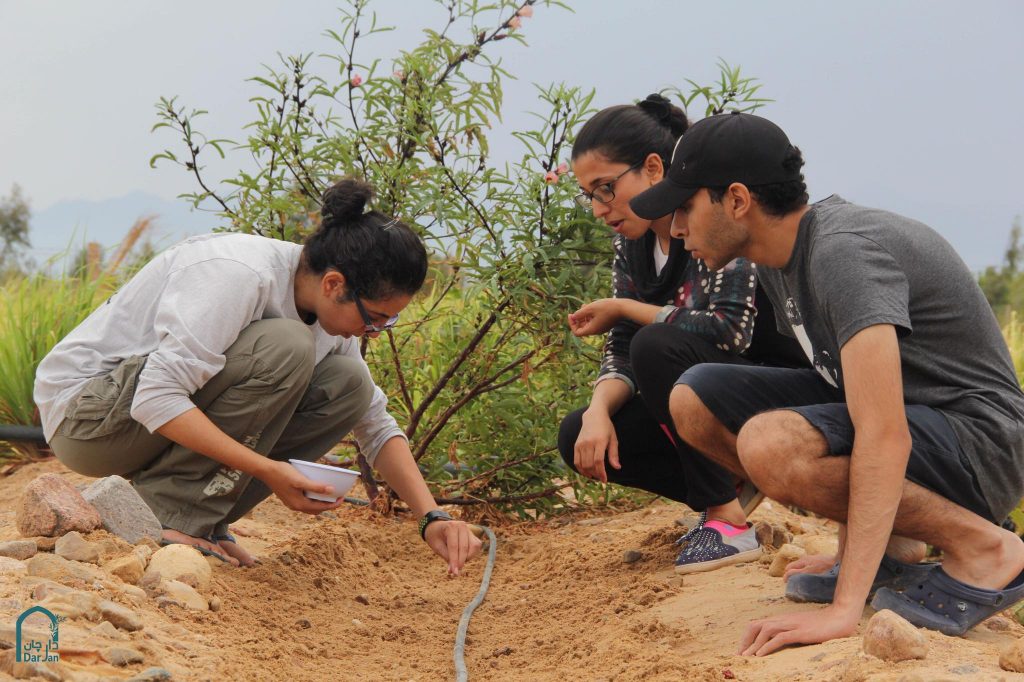 At this point in my life, volunteering my time and effort to the support of a cause felt like the right thing to do. Not to mention that the experience of living in the desert for a couple of weeks was something that I longed to try. I wanted to test my physical and mental abilities to see how fit I am to the desert. Also, my wandering soul was in search for peace, stability and detachment from all that I have come to know and hoped to find it in the comfort of their abode.
On my first night in the farm, I squinted in attempts to see the surrounding mountains in vain. Even though my mind was in a dark place with all that was happening in my life recently, my eyes were still accustomed to the exaggerated brightness of city light. I struggled to see the mountains clearly but this was in no way possible.
As a volunteer, I worked with Gihan and Khaled in Dar Jan and alongside other volunteers who soon became my only family and friends in the harsh desert. Yosef, Laila, Loai, Amgaad, and I were young individuals between the age of 20 to 30. We came from different walks of life and from different cities in Lower and Upper Egypt.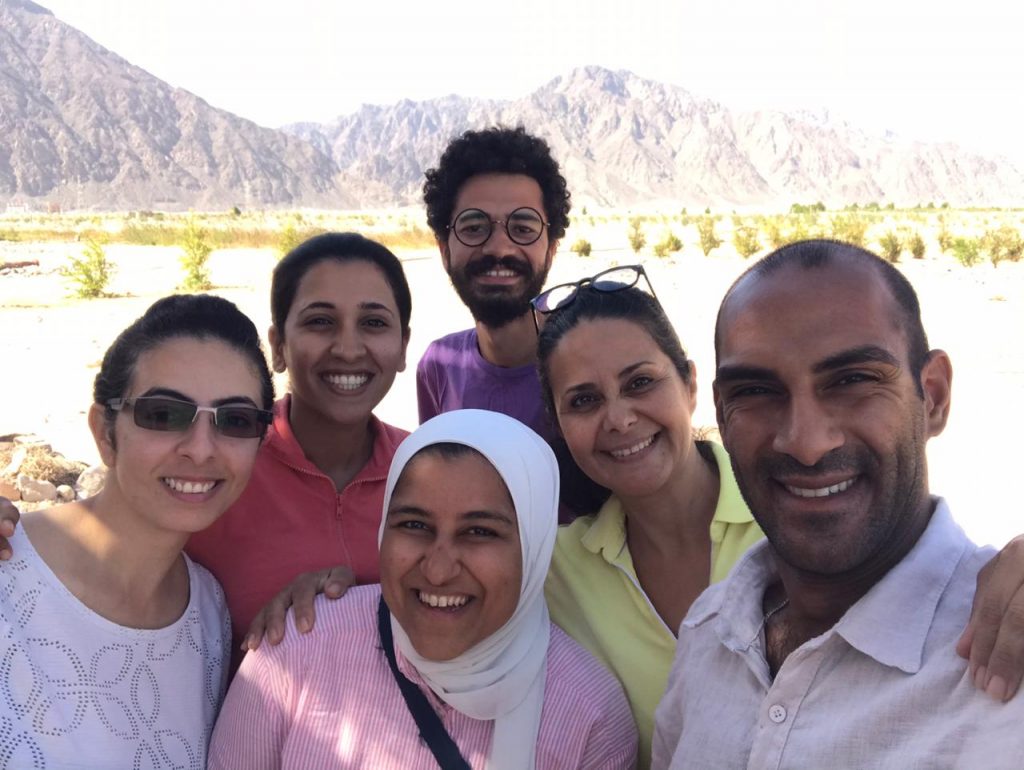 We were each in various stations in our life journeys, but we came to Dar Jan as we all longed for a moment of quietness and reflection each for his or her own reason away from the noisiness of the city and its people.
We were all individually unique yet at the same time similar as such a place attracted the like-minded and peace-longing individuals yearning for a break from the cities.
The experience offered us a chance to be independent yet share and care for/with each other and still create personal connections while learning about the practical life in the desert. Indeed, while plowing the lines, planting quinoa, harvesting eggplants, cleaning the workshop space and cooking dinner, we had conversations about mankind, the world and ourselves.
The whole experience toughened us up and polished the rigidness out of all of us each in her or his unique way.
With time, we realized we were becoming minimalists who were enjoying the simple pleasures of life, such as going out of the farm to get ice-cream every now and then.
Slowly, it shaped the environmentalists inside of us and we became affectionate of this lifestyle where we had to depend on the limited basic resources of water, electricity and food. It put our bodies to test as we pushed the limits of our sedentary-life endurance.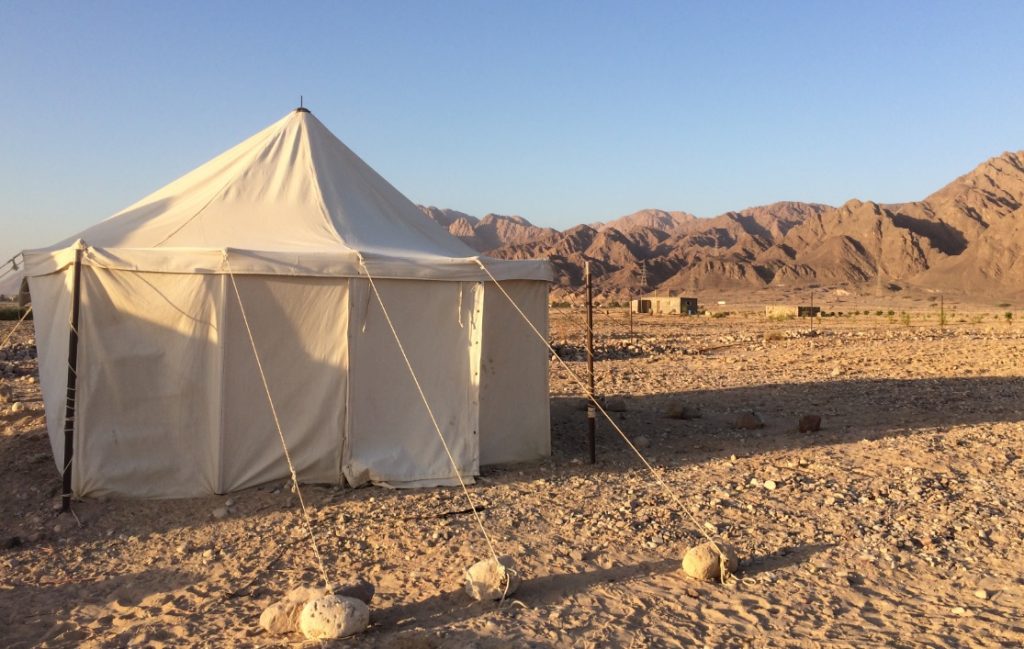 In our moments of break, we connected and interacted with the four rescue dogs, Ray, Ramah, Konbosh and Bingo and five cats as well as with the mountains, nearby wadi Watieer, the sea, the stars and the moon.
Somehow, to me especially, it felt like I was far away from the fake materialism of the contemporary world. At Dar Jan, you simply live the life of a simple human being who walks in a way that leaves behind only the prints of a simple life.
As my volunteering period of two weeks was about to end, the established connection with the surrounding mountains, the soil, the plants, the animals and the people strengthened.
I could feel that the one-on-one direct interaction with natural elements healed my troubled soul and blessed me with a sincere reconnection with myself and my surroundings.
Also, the personal bond created with both the people and the place became intense to the point that it seemed, sadly enough, that I was obliged to leave a piece of me there by the time of departure. This was, however, countered by the newfound vitality which I was able to take back home.
On my journey to finding my true north, I became one with the surrounding darkness of the desert and was able to quiet my mind.
In doing so, I gradually felt capable of clearly seeing through not only my path but myself once again. The moonlight by the mountains ignited my fading soul.
As I became a rigid woman of the desert through this desert-tough yet heart-touching experience, I saw the mountains so clearly distinguished from the horizon by both day and night and, at this moment, I knew that I belonged to the heart of the desert and would, one day, return.
Main image courtesy of Dar Jan.