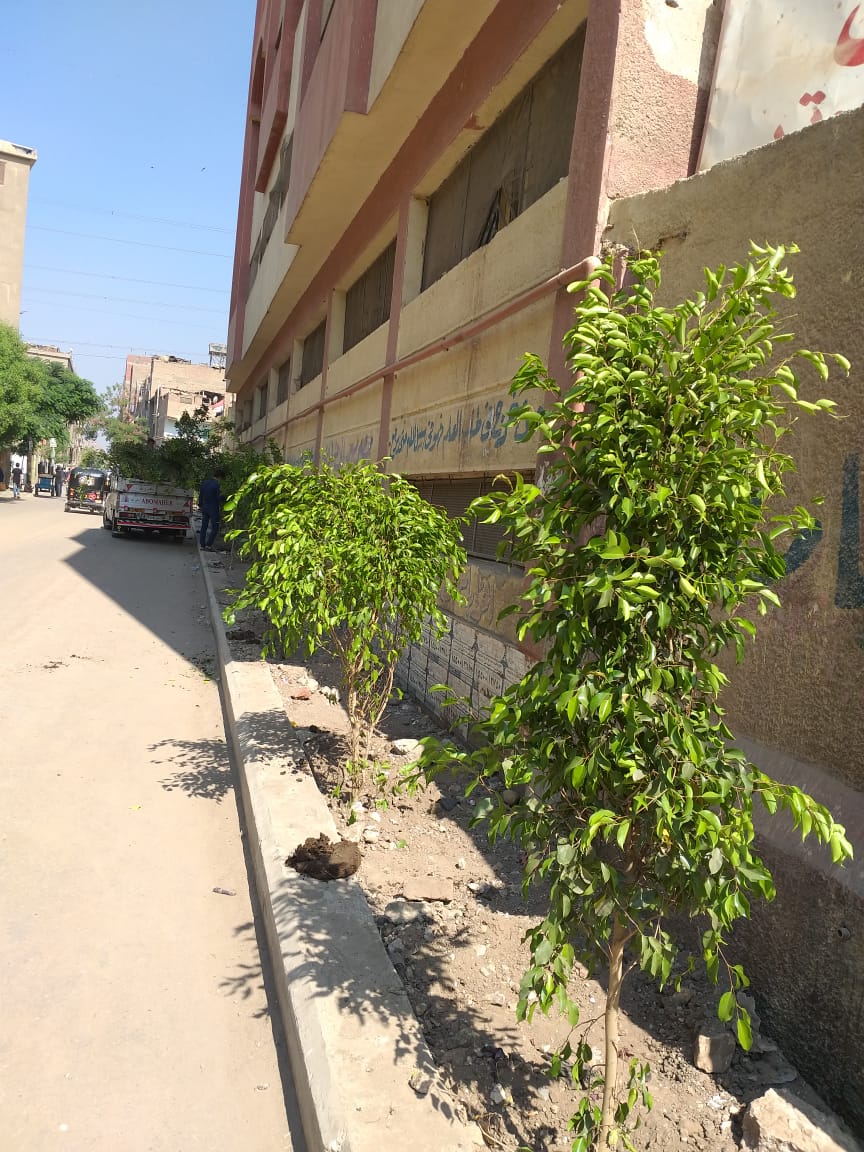 Egypt launched a new initiative to plant one million trees in public gardens across the country over to cover 2,700 feddans, reported Egypt Today citing a statement from the Cabin.
Egypt's Minister of Environment Yasmine Fouad said that the aim of the project is to decrease air pollution in he country. At least 100 feddans will be covered by trees in every governorate.
On Wendesday, the ministry announced on their Facebook page the plantation of 3,500 trees in Qalibiya governorate to absorb pollutants. This aligns with ministry's activities to improve air quality, combat desertification and mitigate climate change and to complement efforts to reduce air pollution.
At least 12,000 feddans have been planted so far with 34 forests in 17 governorates.
The ministry also created a botanical garden -a garden that preserves and display a variety of plans (often rare species) alongside their botanical name- in Sharm Sheikh City, South Sinai.
The Ministry of Environment is also developing an annual program through which one of the most polluted industrial cities is planted to reduce air pollution levels in the light of the competencies of the Ministry of Environment, which aims to provide the right to a safe environment and protect it and take the necessary measures to preserve it in order to achieve sustainable development.
As Egypt is anticipating water scarcity, the country is planning to choose trees based on their water intake as well as their ability to with stand harsh environments. The minister also emphasized that the trees must be able to absorb a great amount of air pollutants.
The Ministry of Environment initiated a similar campaign back in June to celebrate World Environment Day by planting 590 fruitful trees in the eastern Delta.
With several national initiatives taking place to beautify the country, Egypt is also shifting towards a greener look to primarily help combat air pollution.
A report published by Forbes last year named Cairo as one of the most polluted city in the world, while noting that Egypt's pollution levels shorten people's lives by 1.85 years.
Last summer, Cairo's governor Khaled Abdel Aal launched a new initiative on Sunday to plant gardens on all the rooftops on Cairo's buildings as part of the governorate's sustainable development plan.
In August, Egypt announced that it will be home for Africa's first vertical forest in its New Administrative Capital.
---
Subscribe to our newsletter
---