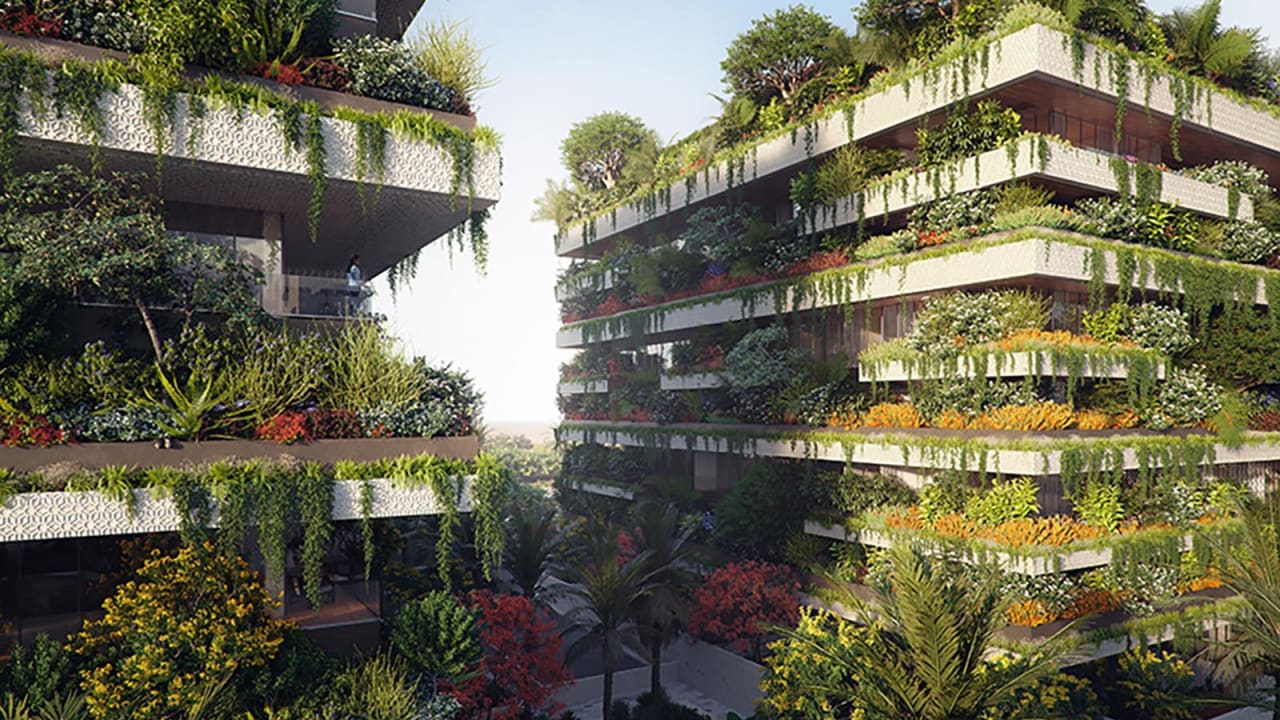 Egypt will be home for Africa's first vertical forest in its New Administrative Capital, located about 48 km east of Cairo in the desert.
Designed by the Italian architect Stefano Boeri, the vertical forest consists of three 30m by 30m cube-shaped apartment buildings covered in planted terraces. The seven story-high trio will be home for at least "350 trees and 14 thousand shrubs of over 100 species," CNN reported.
Boeri's designs often focus on the environmental implications of urban phenomena keen on decreasing the footprint. According to the architect's website, the vertical forest scheme is a "project for the environmental survival of contemporary cities designed to promote the coexistence of architecture and nature in urban areas".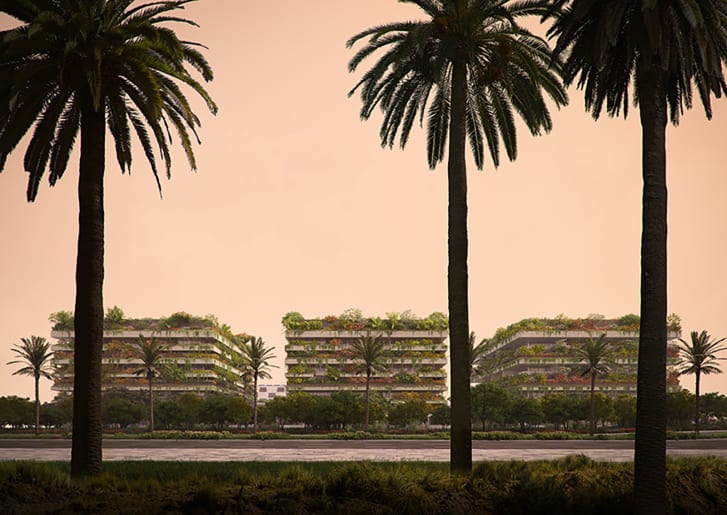 He works alongside Egyptian designer Shimaa Shalash and Italian landscape architect Laura Gatti who are helping him bring thing architectural innovation to life. The project will begin in 2020 and will take two years to construct.
In an interview with CNN Style in 2018, Boeri said "The ability to enlarge green surfaces inside and around our city is one of the most efficient ways to try to reverse climate change."
"So, a vertical forest is one of the possible ways to … enlarge biological surfaces, in the horizontal and the vertical. (The solution is) not only gardens. Why not also the side of the building?"
One building will be a hotel while the other two will be residential buildings; all will be energy sufficient. Each apartment will have a balcony which will be home for various plant species that can survive the local climate conditions all year round.
Aside from its aesthetic appeal, the vertical forest will be both beneficial for the health of the residents as well as the environment; something Egypt has been struggling with for a while.
"Egypt is witnessing a flourishing moment in terms of new planning and real estate development. This is the moment to be present," Shalash told CNN. "We couldn't think of a better start than introducing environmentally sustainable architecture solutions."
In late August of last year, Forbes released an article on a report done by The Eco Experts saying that Cairo is one of the most polluted cities in the world. The data was based on three different types of pollution: air, noise and light.
It is no surprise that Cairo has an excess amount of smog in the air caused by the large number of vehicle exhaust. According to ACS Publications, the amount of pollution in the city's air shortens its resident's life by 1.85 years.
This forest is one of many steps the country has been taking to be become more sustainable. Last month, the capital's governor Khaled Abdel Aal announced a new initiative to plant gardens on all the rooftops on Cairo's buildings as part of the governorate's sustainable development plan.
*Cover photo credit: Stefano Boeri Architetti
---
Subscribe to our newsletter
---