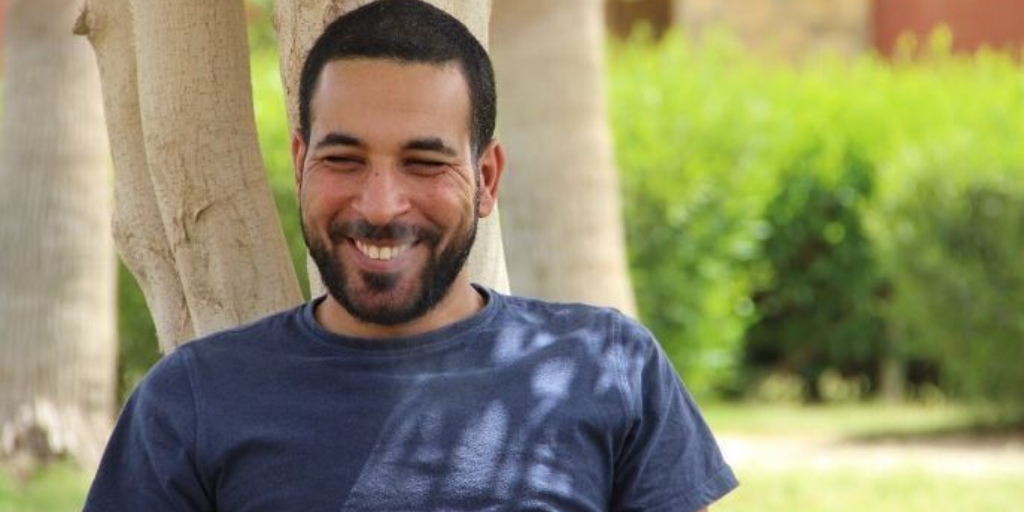 Article updated on 24 November, 11:30PM local time
Hours after security forces raided the Cairo offices of Mada Masr, journalists and editors Lina Attalah, Mohamed Hammama, Randa Mamdouh and Shady Zalat were released from custody.
Shady Zalat, an editor at independent Egypt-based media organization Mada Masr, was detained in the early hours of Saturday 23 November, a day before security forces raided Mada Masr's offices.
On Sunday 24 November, security forces raided Mada Masr's offices, confiscating personal devices (mobile phones and laptops), preventing 16 Mada Masr staff and freelancers in the office.
According to a statement published on Mada Masr's website, two members of a France 24 crew who had arrived to film an interview with Attalah about Zalat's detention were also questioned before they left with French embassy representatives.
Mada Masr reports that a while later, Attalah, Hamama and Mamdouh were taken to Dokki Police station. The three were then placed in a police truck for further transportation, before the truck turned around and returned to Dokki Police station, where the three were released.
Around the same time, Zalat informed colleagues he had also been released from detention.
Shady's arrest
According to a statement published on Mada Masr's website, unidentified security forces entered Shady's apartment on Saturday morning and detained him. Security forces also confiscated a number of documents related to his work, along with laptops belonging to Shady, 37, and his wife.
Another statement released by Mada Masr 18 hours after his arrest said that Shady's whereabouts remained unknown. According to Mada Masr, security forces had told Shady's wife that he had been taken to the Giza Security Directorate. However, Mada Masr and Shady's family have been unable to locate him at the Directorate.
In a statement, Mada Masr's Editor-in-Chief Lina Attalah said Mada Masr would continue to fight for Shady's safety.
"Journalists have no protection other than the integrity of their work and the value that others place in it," said Attalah.
"We are all in danger, and if we do not stand up, we will all be their prisoners. As Shady's colleagues, our only option now is to fight for his safety and for our ability to continue to do our jobs."
Shady has been working at Mada Masr as an editor since 2014. Mada Masr was founded in 2013 after the shutting down of Egypt Independent in 2013 by former journalists that worked in the old newspaper who decided to launch their own independent platform.
In 2017,  Mada Masr was among a number of publications that saw their websites banned in Egypt. The independent media organization, which has an office in Cairo, has continued to publish reports through a mirror website and on social media.
---
Subscribe to our newsletter
---