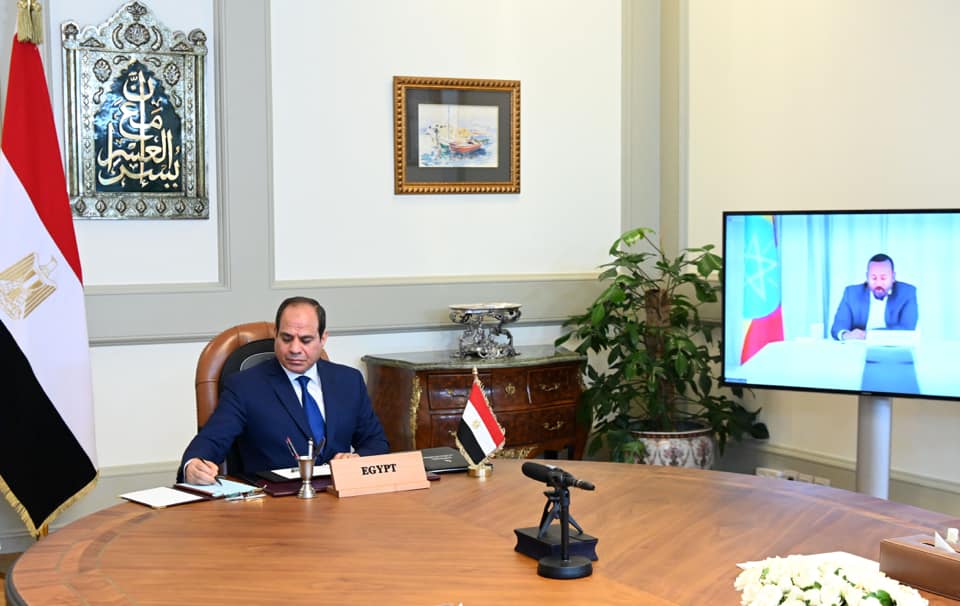 Egypt, Sudan and Ethiopia have agreed that Ethiopia will not start filling its new hydroelectric Grand Ethiopian Renaissance Dam in July and will instead return to tripartite talks aimed at reaching a final binding agreement.
The announcement on Friday evening that Ethiopia will not proceed to fill the $US 4.8 billion GERD, despite its earlier statements this month that filling will commence despite the existence of any agreement, came after the three countries participated in an emergency African Union summit.
The summit, which was held virtually, saw the leaders of the three countries – President Abdel Fattah Al-Sisi, Prime Minister Abdalla Hamdouk and Prime Minister Abiy Ahmed – agree to restart stalled negotiations and form a committee of experts to finalise a binding agreement over the controversial dam within the next few weeks.
The committee will be provided with support from the leaders of Kenya, Mali the Democratic Republic of the Congo and South Africa. International observers – the United States of America and the European Union – will also provide support.
During the emergency summit, Egyptian President Al-Sisi emphasised Egypt's willingness to reach a just and balanced agreement that would enable Ethiopia to achieve its desired economic development goals and increase its ability to generate the appropriate levels of energy it requires. At the same time, President Al-Sisi said that the agreement must take into consideration the interests of the two downstream countries, Egypt and Sudan, without any infringement of their rights to the Nile's waters.
In its own statement, Ethiopia said that though the parties had agreed to not take unilateral action, construction of the GERD will continue and that Ethiopia expects to reach an agreement within two weeks, after which it will commence the filling of the dam.
All the points that were agreed during the summit will be sent to the United Nations Security Council (UNSC) for its consideration during its session discussing the GERD dispute this coming Monday 29 June, said the Egyptian Presidency in a statement.
Last week, Egypt sent a letter to the UNSC urging its intervention in the dispute. France, which for the month of June is the President of the UNSC, said earlier this week that the issue would be discussed in an open session on Monday which will be attended by representatives from Egypt, Sudan and Ethiopia.