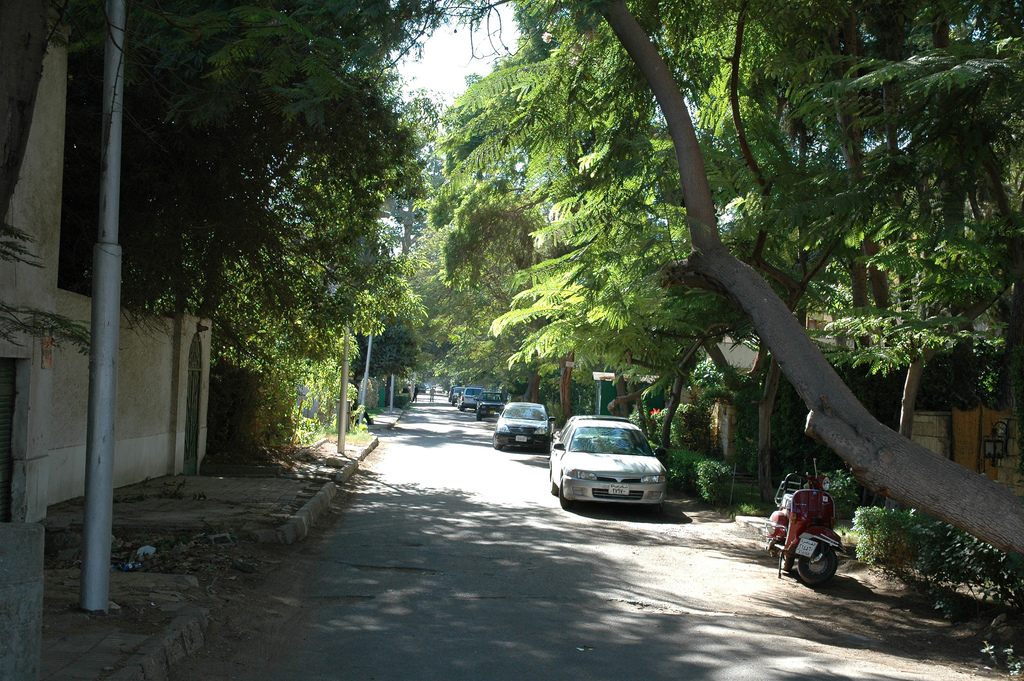 Update: Egypt's Public Prosecution issued a statement late Wednesday, 14 October 2020 announcing that the woman, identified as '24-year-old Maryam' in the statement, was killed after an attempted robbery. This article has been updated on 15 October 2020 at 5:00AM local time to reflect this new information.
Egypt's prosecution has ordered the arrest of three men who allegedly killed a woman following an attempted robbery. According to a statement released by Egypt's Public Prosecution, witnesses report that men in a white microbus grabbed the woman's handbag while she was walking in Cairo's Maadi in an attempt to steal it.
The woman, identified by the Public Prosecution as 24-year-old Maryam, died after sustaining head injuries after being dragged by the perpetrators' car. According to the Public Prosecution, Maryam was wearing the handbag and as a result of the attempts to steal it, she was dragged by the perpetrators' car until she hit a parked car, leaving her with serious injuries. An ambulance arrived 30 minutes after the incident, following which Maryam died.
Egypt's Public Prosecution announced that it had obtained blood and other forensic evidence from the scene and CCTV footage showing the incident. The Public Prosecution is also receiving testimonies from witnesses and will continue its investigations.
Not sexual assault or harassment?
Initial local media reports, including by Egypt's state media Al-Ahram and private Egyptian media outlet Youm7, indicated that the victim was sexually harassed and assaulted before she was killed as a result of being dragged by the microbus.
According to an earlier Youm7 report, police investigations concluded that the suspects chased the victim—who was leaving her workplace—with their car. Meanwhile, Ahram Online, the English version of Egypt's state media Al-Ahram, reported that the victim was dragged and killed after she resisted being sexually harassed and assaulted. Ahram Online added that the Public Prosecution had issued an arrest warrant for the three perpetrators "charged with sexually harassing, dragging and killing a woman in Cairo's Maadi suburb".
However, the latest statement by the Public Prosecution does not mention sexual harassment, sexual assault or any other form of assault. As investigations are still underway, it remains unclear whether the crime did involve any sexual crimes or whether it was purely a robbery.
The death of the young woman sparked anger in Egypt, with many shedding light on the issue of sexual crimes which continue to occur widely in Egypt.
This comes as Egyptian society reckons with a series of horrific incidents of sexual violence towards women, namely the Fairmont Crime, which refers to the gang rape of a young woman by a group of men who filmed and shared the crime, and the allegations against serial sexual predator Ahmed Bassam Zaki, who has been accused by over 50 women and girls of crimes, ranging from rape, sexual assault and child sexual abuse, to sexual harassment, extortion and blackmail.
Sexual harassment and violence against women have been deemed an epidemic by women's rights activists and feminist leaders who have been at the fore of a growing anti-sexual harassment movement that has been sweeping Egypt since the allegations against Zaki became public earlier this year.
---
Subscribe to our newsletter
---