1- Egyptians Love Netflix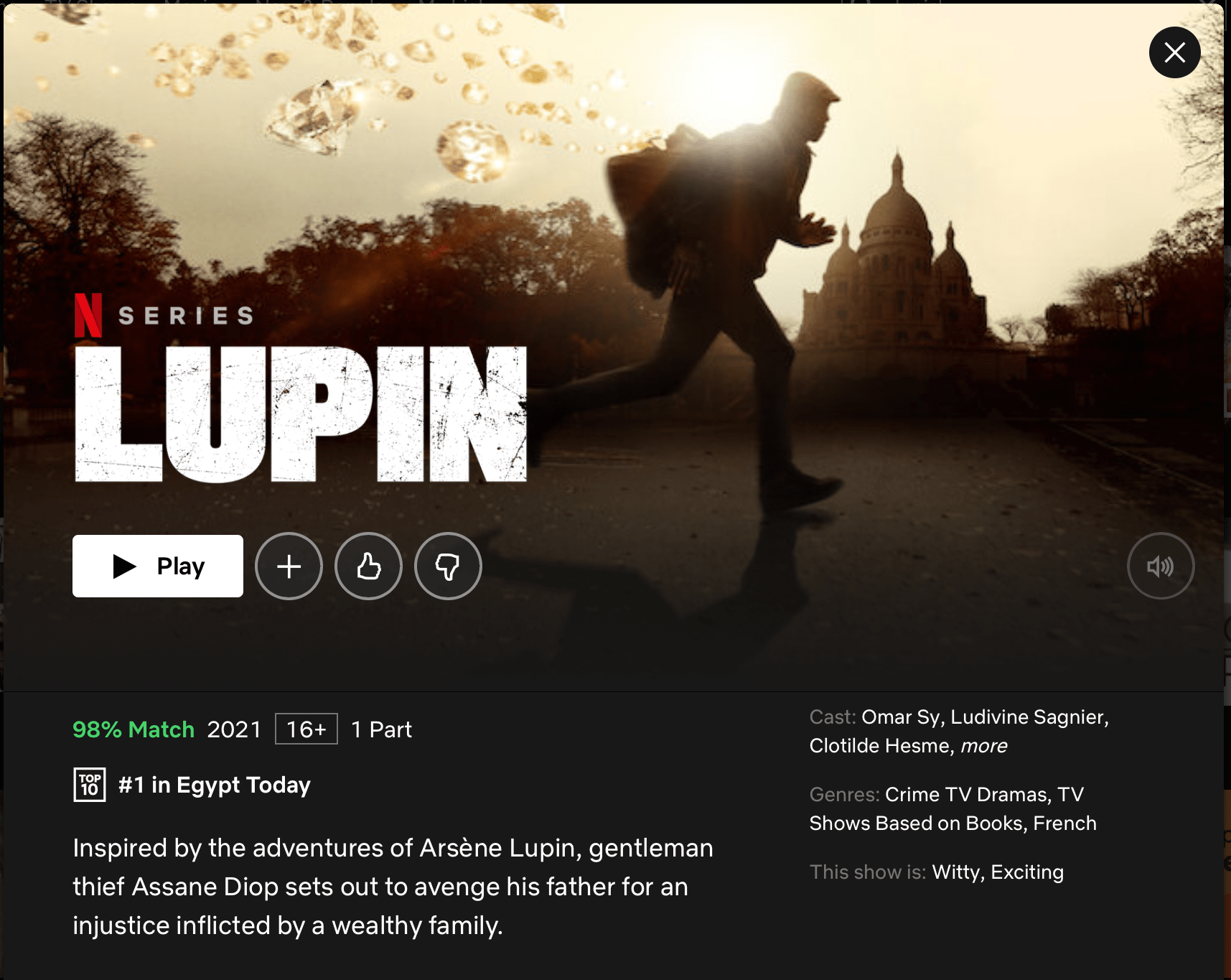 Of the five most notable observations on the way Egyptians consume TV is that Egyptians love Netflix. All five of the most popular shows we determined Egyptians love are either Netflix originals, or available on Netflix.
With Netflix being available to Egypt since 2016 and readily offering services for fairly cheap and easily shareable accounts, it's easy to understand why Netflix is a popular streaming preference among the people.
The most popular show among Egyptians currently is Lupin, a freshly new release from earlier this January that retells a story of a famous French thief called Arsène Lupin. Interestingly enough, the series is French.
---
Subscribe to our newsletter
---