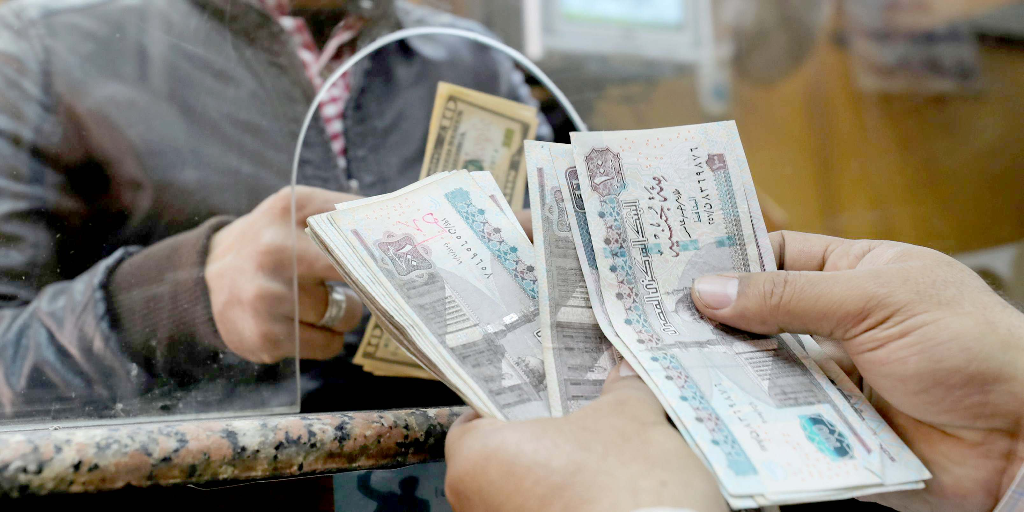 The Egyptian pound reached a new low of EGP 30 to the US Dollar on the morning of Wednesday, 11 January, according to the exchange rate of the Central Bank of Egypt (CBE). As of the date of this article, the Egyptian Pound is trading at EGP 31.75 against the US Dollar.
Less than a week prior, the Egyptian pound dropped to 27.25, marking the most severe devaluation since October 2022. This is yet another indication of the country's severe scarcity of foreign currency.
This series of new devaluations follows the International Monetary Fund's (IMF) agreement to lend Egypt USD 3 billion (EGP 81.7 billion). The loan criteria stipulates that Egypt adopt a free exchange rate regime with a flexible monetary policy; the pound has since dropped by approximately 6 percent against the dollar, a total of over 26 percent in the fiscal year 2022/23.
On 9 January, Egypt's Prime Minister Mostafa Madbouly ordered the postponement of any unstarted projects that require foreign currency until the end of the fiscal year (FY) in June in order to cope with shortages in foreign currency and rising inflation.
Most government ministries must now seek the Ministry of Finance's approval on foreign currency expenditure. Additionally, ministries have been asked to delay funding for non-essential spending. The decree bans state bodies from dealing with foreign currency unless they obtain approval from the Ministry of Finance in coordination with the Central Bank of Egypt (CBE).
Travel, marketing, and conferences, as well as grants and training for government employees, were listed as non-essential and can only be implemented following approval from the prime minister. Exempted from this decree are the Ministries of Health and Population, Interior, Foreign Affairs, and Defense, as well as authorities supervised by them, and bodies responsible for food commodities, petroleum, and gas products.
Also in an effort to curb the effects of the ongoing state of economic turmoil, Banque Misr and the National Bank of Egypt (NBE) announced on Wednesday, 4 January, that they will be offering a one-year maturity savings certificate with a 25 percent interest rate as a move to contain rising inflation and encourage savings. This is the highest yield on record for both banks, and comes as the local market anticipates further devaluation of the pound.
---
Subscribe to our newsletter
---