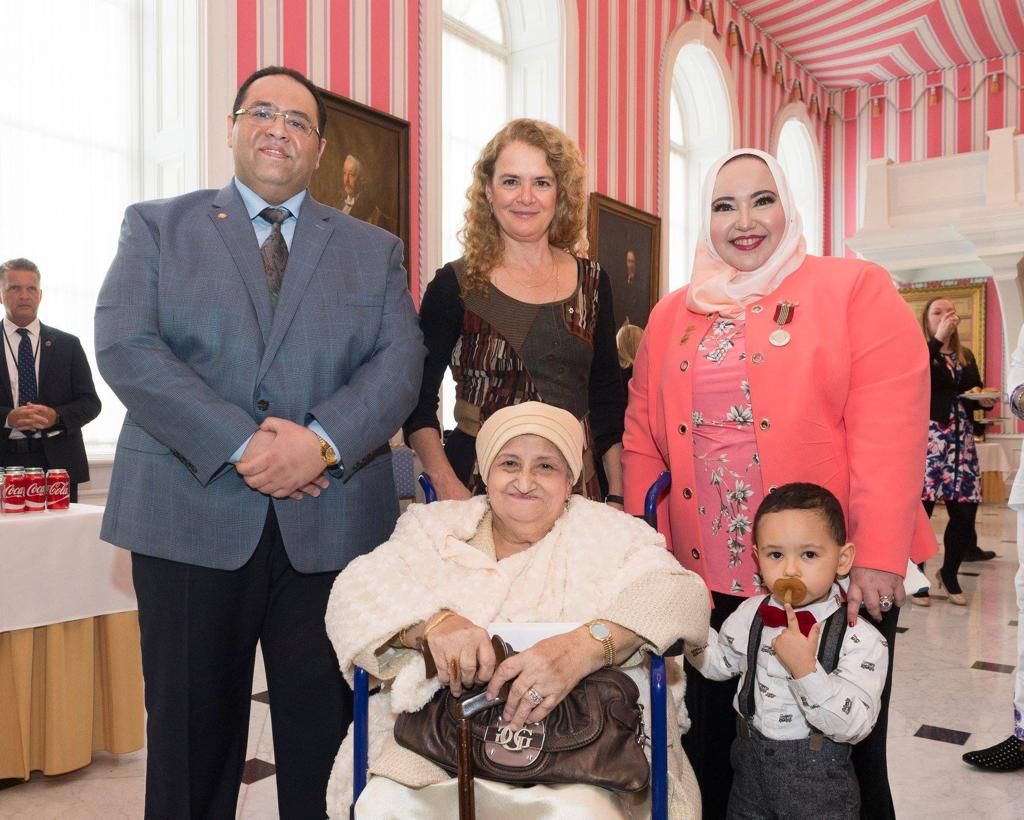 For Dahlia Mostafa — an award-winning Egyptian-Canadian community leader and professional counselor at Canadian Life Transformation Academy — the key verb that she most resonates with is 'educate'. Pursuing education and sharing her knowledge with others has always been a lifelong passion, and she spared no effort to educate herself and those around her.
Dahlia was awarded the Sovereign's Medal for Volunteers in 2018 for her community counseling efforts and, more specifically, for her work in helping immigrants and refugees integrate in North America through her radio program 'Sabah Al Dahlia' (Good Morning Dahlia).  Most recently, she also received the Queen Elizabeth II's Platinum Jubilee Medal, which is regarded as the highest honor for humanitarian work in Canada and around the world.
Immigrants, particularly young immigrants, experience conflicting values more frequently and intensely. Conflicting values can result in feelings of rejection, an inaccurate perception of oneself and others, and in some situations, family conflict and weaker relationships. A number of studies have explored the relationship between cultural identity conflict and psychological well-being, which have shown that cultural identity conflict was linked with lower psychological well-being.
While there are countless success stories of Egyptians living abroad, Dahlia's work illustrates the value of fostering belonging in any community; it does not paint artificial expressions of belonging, but provides it through real service and solidarity.
From tragedy, to hope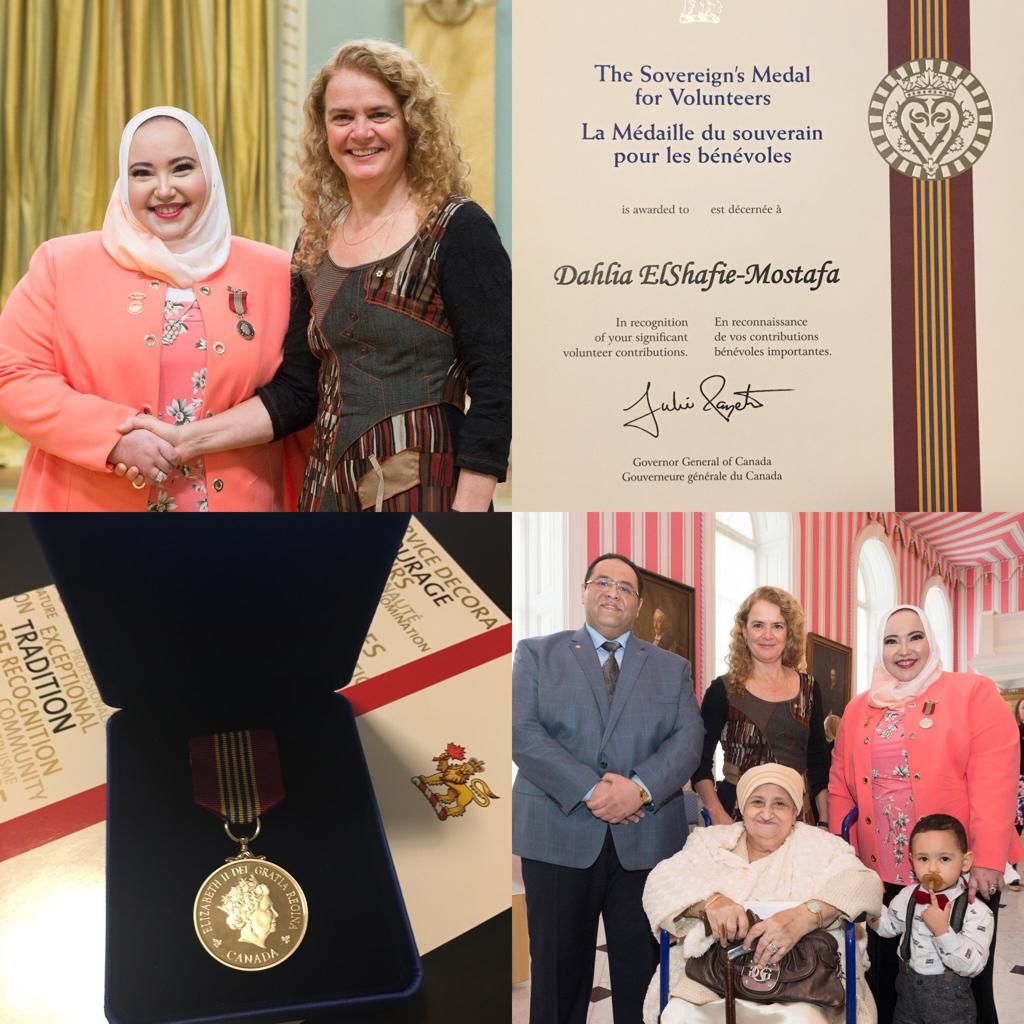 As a child, Dahlia was diagnosed with juvenile rheumatoid arthritis (JRA), which causes joint pain and inflammation in the hands. She remembers quite vividly the moment her father heard her diagnosis – itstill lives in her memory to this day.
"I remember it being the first time ever seeing my father cry, but he taught me a really valuable lesson at the time," Dahlia tells Egyptian Streets.
"He told me to close my eyes and visualize myself finishing high school, finishing university, getting married, having children, and having a beautiful life. And every day, he would make me promise him the same promise over and over again: that no matter the circumstances, nothing should ever stop me."
As she utters these words, she suddenly pauses, as though she had heard her father's words ring through her ears once again. Then she speaks with a gentler tone, as she recalls her parent's unconditional love and support.
"They gave so much love, so much unconditional love, and that's very important to mention. Lots of unconditional love, lots of care, lots of attention, lots of tools, and lots of coping mechanisms."
Often, people's fears around moving abroad stem from the absence of belonging, but for Dahlia, finding a new sense of belonging was her motivation, rather than a fear.
Growing up a student at Notre Dame, a well-known French school in Alexandria, Dahlia was always fascinated by French culture and longed to continue her studies in a French-speaking country, whether it be France or Canada. However, due to the controversy around hijab in France, Dahlia resorted to completing her PhD in Montreal.
In 2006, amid the confusing emotions of excitement, panic and stress that came with applying for a PhD and moving abroad, Dahlia's lifelong plan came to a halt after the sudden news of her mother's severe sickness.
"All doctors told me that it was a hopeless case, and that she was going to die within 48 hours," she recounts.
The next couple of days in Dahlia's life swiftly pass by, unexpectedly. Though she had originally planned to move to Montreal by the end of that year, Dahlia travelled much earlier so that her mother can undergo her surgery in Canada. Six months before her PhD began, Dahlia's mother had to undergo multiple surgeries that required a large sum of money, prompting Dahlia to come up with a business idea to pay for her mother's medical bills.
For Dahlia, nothing is a mere coincidence.
The story of how she opened up her first business in Canada was an accumulation of the lessons from her past experiences, which were all connected indirectly or directly. Having struggled with a diagnosis of a severe disease, and supported her mother during her illness, Dahlia turned her experiences into a lifelong career in personal coaching and counseling.
To do so, she decided to open a daycare center. She qualified for her license to become a counselor (Canadian Certified Counsellor (CCC), and then hired employees to manage her daycare center.
"I bought everything," she explained.
"I furnished the daycare. I made interviews to hire qualified people, and I was just managing everything, which eventually helped me cover my mother's expenses."
Dahlia was coaching families, supporting her mother, and was a PhD student all at the same time. Even as a student, she applied her father's advice wherever she went, which is to continue working while aspiring for greater things.
She became the Vice President of the Postgraduate Student Society, and conducted an impressive project across Canada: after surveying the needs of her fellow students, she advocated for maternity leave for pregnant academic researchers, which is now fully implemented across various universities in Canada.
"In the past, when a woman asked for maternity leave, the university would completely abandon her even if she is on a scholarship," she says.
Her success was not impervious to criticisms and racism. When Dahlia ran for re-election, her supervisor asked her to remove her hijab. Startled, Dahlia responded that this was an inappropriate request; she affirmedaffirming that the chosen attire should no't influence anyone's perception about her, especially professionally.
"He told me that I was going to win more and achieve way more without my hijab," she says. "But I said, 'No, this is my identity, this is how I feel. I'm very proud of who I am. So please accept me the way I am,' I was very happy that I was able to set boundaries, and be comfortable in my own skin."
Changing directions 
Trusting her own thoughts and feelings has also helped Dahlia be open to greater possibilities and goals.
Driven by her curiosity to understand why Egyptian marriages usually fail, she began searching for courses to learn more about the dynamic of love and relationships.
"I came across a course that was right by my house; it was at a church and it was only for couples," she explains. "So I called them up and I said, by the way I'm a Muslim and I wear a headscarf and I'm single, but I'm really interested to learn about relationships, and they had no problem with that."
The course spanned over 4 weeks, but it allowed Dahlia to learn more about relationships for the first time, such as how can one set boundaries and how one can talk about finance.
This course planted the seed for Dahlia's next journey to rise as a leader and a personal development coach in her own community.
"There was a lot of pressure to continue in the usual steps that Egyptian parents always encourage: to continue in academia because of my PhD, and to ignore all other opportunities until I received it, but this is not always the right approach," she says.
"So many people graduate with a GPA of 4 or 3.99 or above 3.5, right?" she says. "But in North America, what they really care about is your skills, such as your short-term and long term planning, how do you carry yourself with other people, your decision-making process, your communication skills, emotional intelligence, your ability to convince others, handling conflicts, because all of these soft skills are really very important."
After seeing the success of her daycare center, Dahlia later switched her PhD from electrical engineering to counseling psychology. While writing her thesis, she was exposed to topics to research on such as LGBTQI+, atheism, special needs, as well as depression and anxiety.
"Because I wanted to become a counselor, I wanted to know more deeply about these issues that exist here that may not be as visible or well-known in Egypt."
Visible and hidden identities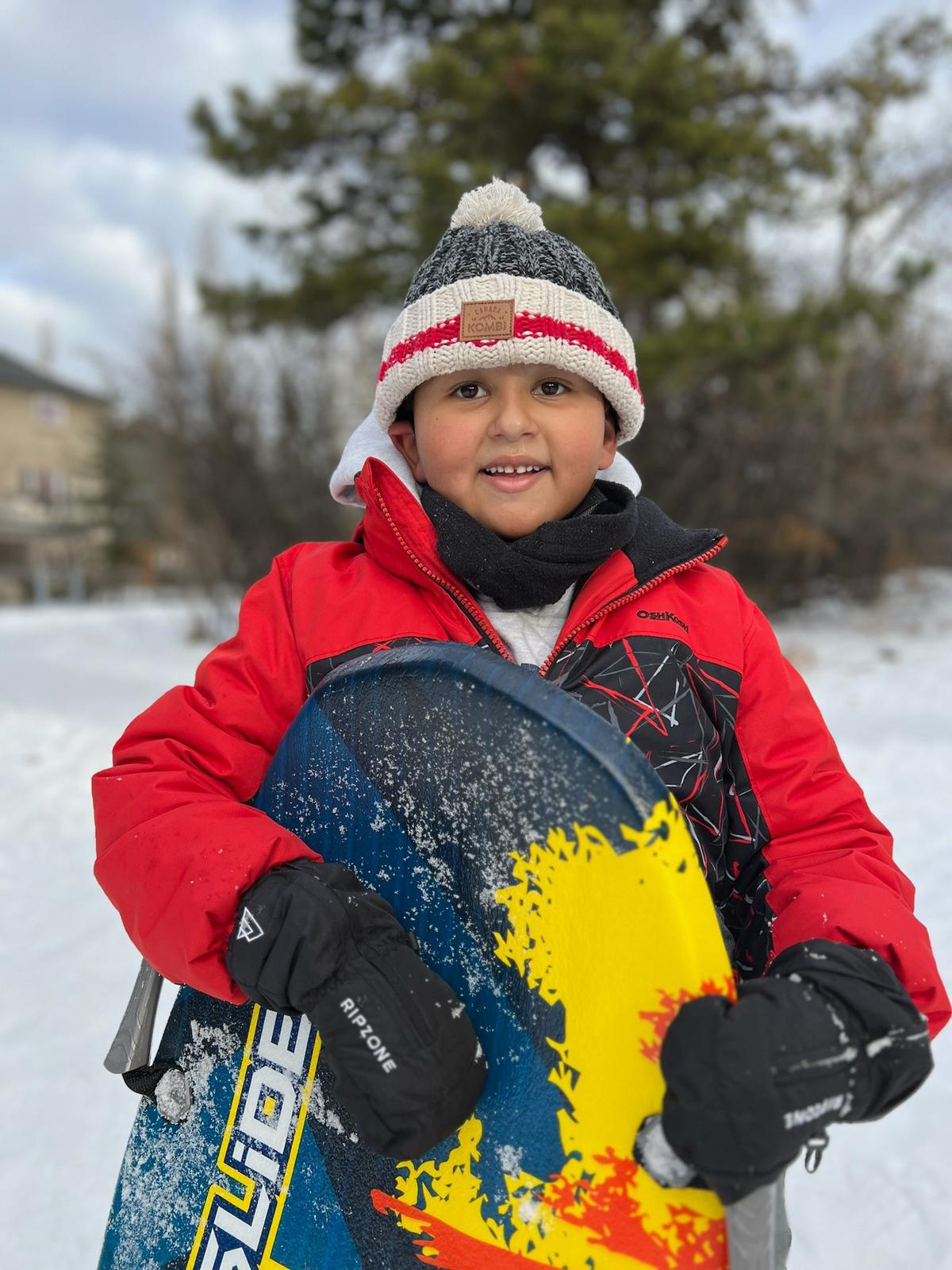 Today, Dahlia is now the CEO of the Canadian Life Transformation Academy, where she supports spouses, wives, children, and community members.
Her coaching and counseling methods are adapted to each individual's needs, backgrounds, cultures, morals, and ethics to help them realize their dreams, repair their relationships, and advance their growth. She is also committed to helping refugees, newcomers, and immigrants in settling down and integrating into North American society.
Integrating into a foreign society can be extremely difficult for many people, which is why Dahlia also places a lot of emphasis on the importance of consolidating one's identity and developing a sense of self-worth.
"A lot of my Egyptian and Arab clients have multiple identities. Some of them have an identity with their families and another identity with their friends at school. Some of them even have an identity with the mother and a completely different one with the father," Dahlia explains.
To tackle the issue of identity, Dahlia launched the radio program 'Sabah Al Dahlia' (Good Morning Dahlia) in the hopes of providing solutions and lessons for Egyptians and Arabs in North America. The program delves into a variety of topics, namely marriage, career, relationships, mental health, and how to find one's place as an immigrant.
She provides personal guidance and helps to make information more accessible for immigrants and refugees, creating a space for them to connect, network and learn from their experiences.
"I want to encourage a new generation of Egyptians and Arabs to be more open minded, to go to a marriage counselor or a couples therapist and work on the issues that they have," she says.
"People need to know that if you're going to be in a relationship with someone, you need to know their identity and who they really are. You need to also know their values and their beliefs before falling in love with them."
This does not just apply to relationships, Dahlia adds, but also in all areas of life.
Though she is now located in Calgary, Canada, Dahlia hopes to expand her work to reach Egypt, and particularly work on programs for children with special needs.
"Every Egyptian living abroad is an ambassador for Egypt. Like when people see me, I'm an ambassador for myself, for my parents, for my country, and for my beliefs too," she says. "We've made a lot of progress. People really were under the impression that there are only camels in the streets of Egypt. Now, after 20 years, the picture has definitely changed."
---
Subscribe to our newsletter
---