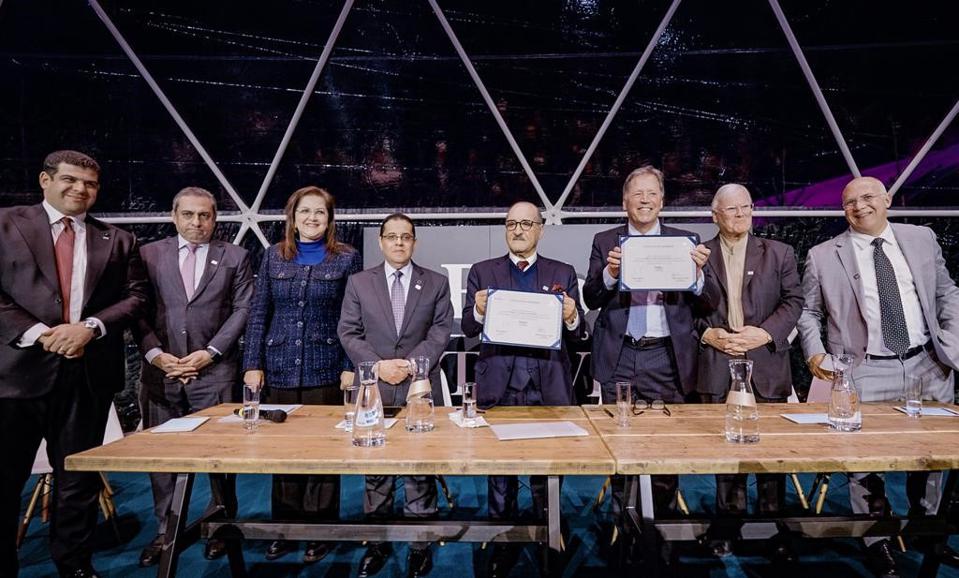 On Thursday, 19 January, Forbes and Magnom Properties announced their partnership in building an 'environmentally-responsive' tower in the heart of Egypt's New Administrative Capital.
According to ResearchGate, environmentally-responsive architecture achieves utmost thermal and visual comfort with little or no use of non-renewable energy sources.
Branded as the 'Forbes International Tower', this new zero-carbon commercial tower, which marks Forbes' first-ever branded structure, will include a solar panel rooftop, smart building technology, and responsive soaring glass and steel.
Designed by Adrian Smith + Gordon Gill Architecture, and built by Magnom Properties, the tower will consist of 55 floors of office space and two stories dedicated to retail.
"Forbes continues to create impact around the world, whether it be our trusted brand of journalism, summits to promote women's rights or the power of entrepreneurial capitalism, to endeavoring to build a cutting-edge and responsible tower where businesses can thrive in the heart of one of the most iconic cities in the world," said Mike Federle, Chief Executive Officer of Forbes in an official statement.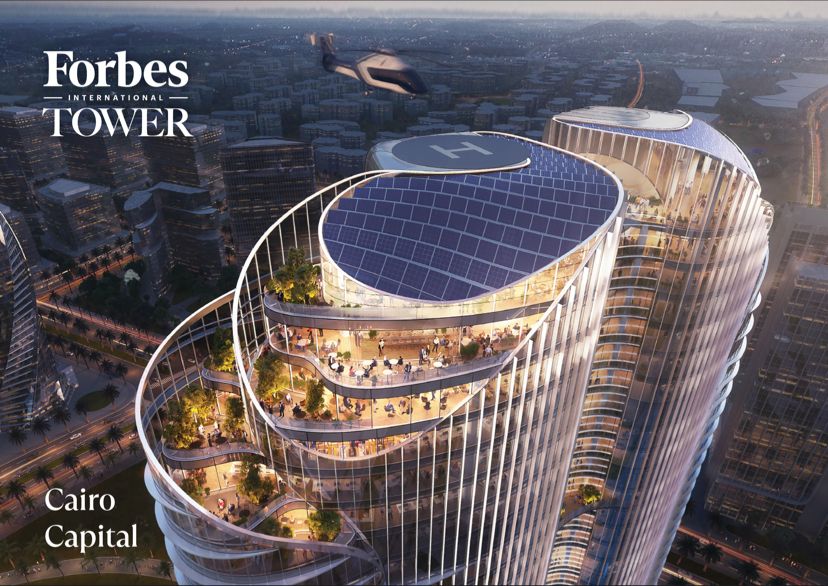 The partnership, which was announced and signed during the 53rd Annual Meeting of the World Economic Forum (WEF) in Davos, Switzerland, supports promoting real estate as a key driver of economic growth and investment in the Middle East and North Africa.
Subscribe to the Egyptian Streets' weekly newsletter! Catch up on the latest news, arts & culture headlines, exclusive features and more stories that matter, delivered straight to your inbox by clicking here.
---
Subscribe to our newsletter
---