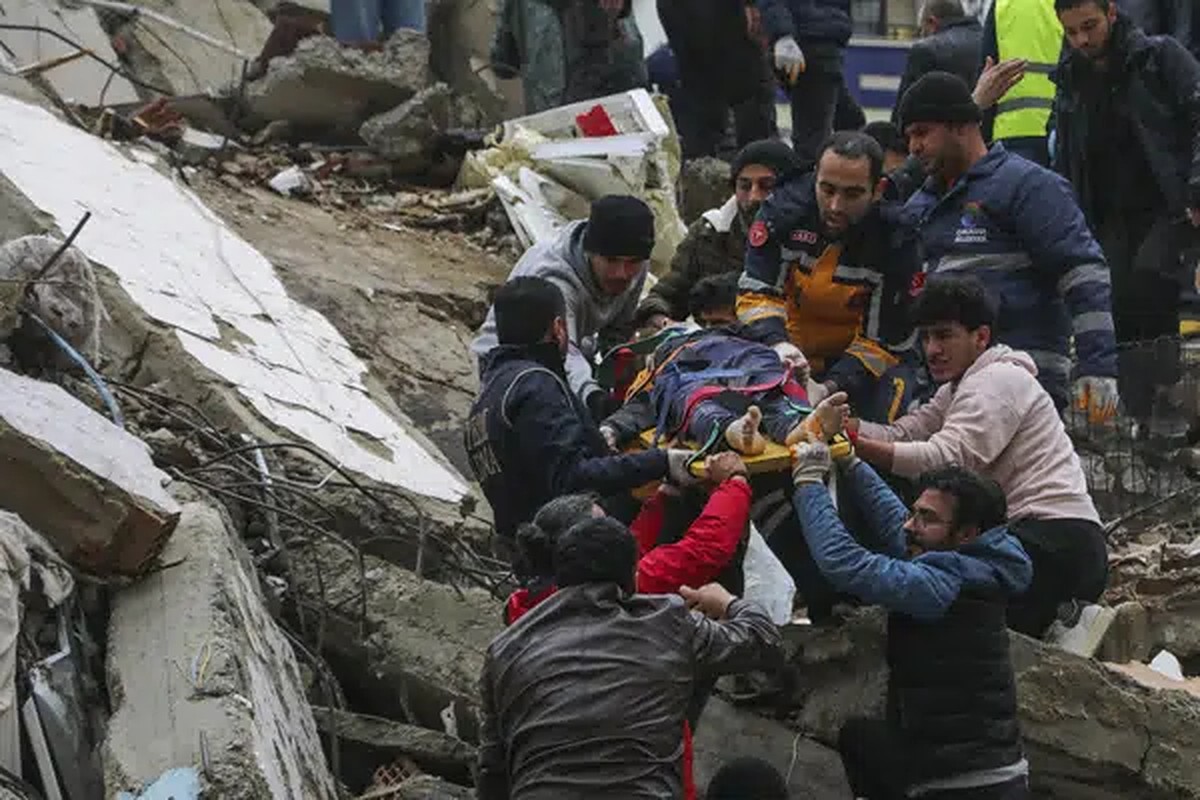 More than 1,300 people have died as a result of a strong 7.8 magnitude earthquake that struck southern Turkey and northern Syria early on Monday morning, reported the Associated Press.
Egypt's Ministry of Foreign Affairs extended condolences to Turkey and Syria, affirming its solidarity with both countries through providing emergency assistance for victims that were impacted by the deadly earthquake.
In a statement, the Ministry said that "Egypt expresses its sincere condolences and solidarity with both Turkey and Syria for the victims of the devastating earthquake that hit other countries in the eastern Mediterranean region."
Turkish authorities said that there were at least 20 aftershocks, one of which had a magnitude of 7.5.
The death toll is expected to rise further as hundreds of people remain buried beneath the rubble, as many buildings have collapsed. The Associated Press reports that patients, including infants, were evacuated from a number of facilities in Syria so far, and a hospital collapsed in Turkey.
The earthquake, which was felt as far away as Cairo, had its epicentre north of the Turkish provincial capital of Gaziantep. It occurred in a territory that has been affected by Syria's civil conflict for more than ten years on both sides of the border.
Many neighboring countries, including Lebanon, Cyprus, Greece, Jordan, Iraq, Romania, and Israel, felt the earthquake as well.
According to Vice President Fuat Oktay, about 900 building structures were damaged in the Turkish provinces of Kahramanmaras and Gaziantep. In the Mediterranean seaside city of Iskanderoun, a hospital collapsed, although there were no early reports of injuries, he said.
Turkey has one of the world's most active earthquake zones. In 1999, a 7.4 magnitude earthquake killed more than 17,000 people.
---
Subscribe to our newsletter
---