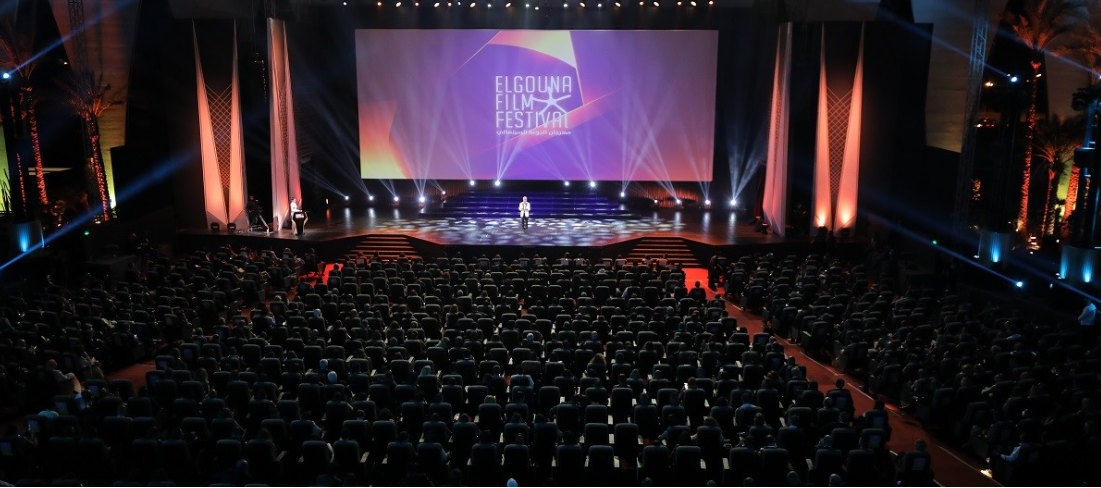 Egypt's El Gouna Film Festival (GFF) announced its return after a year-long hiatus, in a statement released on Wednesday, 22 February on the festival's website and social media accounts. GFF's sixth edition will be held from 13 to 20 October 2023.
The news comes after last year's cancellation had served to cast uncertainty over the festival's future, as GFF's fifth edition was marked by several mishappenings and controversies.
In July 2022, the festival had released a statement explaining that its sixth edition would be postponed due to "current global challenges" and a "consequent need to develop an integrated strategy that will live up to the growing expectations of the festival as a leading platform for film, art and culture."
Variety Magazine attributed the cancellation to competition between Arab film festivals, which are mostly concentrated in the year's fourth quarter, Egypt's economic crisis, volatility in the real-estate market, and the Russia-Ukraine war's impact on tourism in the Red Sea.
Launched in 2017, the international film festival has held five editions in the Red Sea Resort of El Gouna, widely attended by industry professionals from the region and beyond. The festival has since grown into a key regional event and has notably been praised for its role in supporting the work of new Egyptian and Arab work through its CineGouna Platform.
This year's edition will be held under the leadership of long-time director, Iraqi actor and film programmer Intishal Al Timimi, who has held the position since GFF's establishment. The festival will continue to be held under the patronage of Samih Sawiris, founder of El Gouna, and with the support of his brother and fellow business magnate, Naguib Sawiris.
GFF has also appointed festival co-founder and entrepreneur Amr Mansi as its Executive Director, replacing Amal El Masri, who had held the position during the festival's fourth and fifth editions.
In today's statement, the festival management assured that the one-year break had allowed it to "reflect on the artistic and organizational aspects of the festival and to focus on consolidating the role GFF has played so far in the development of the film industry regionally and internationally."
The statement further reiterated the festival's commitment to providing its "delegates, guests and participants with a productive experience which in turn will grow and strengthen its role as a catalyst for the development of the industry in the region."
---
Subscribe to our newsletter
---