A hidden tunnel inside the Khufu Giza Pyramid has been unveiled by archaeologists, as announced by Egyptian archaeologist Zahi Hawass and Minister of Tourism and Antiques Ahmed Issa on Thursday, 2 March.
The tunnel—which is nine meters (30 feet) in length and two meters (six feet) in width—was discovered by the Scan Pyramids project, an international program that uses modern technology, such as radiographic muons, infrared thermography and 3D reconstruction techniques to probe the internal structure of the pyramid.
The team of scientists were able to find the tunnel using non-invasive techniques that detected an empty space behind the northern face of the Great Pyramid, about seven meters above the main entrance, an area where there is a stone chevron structure.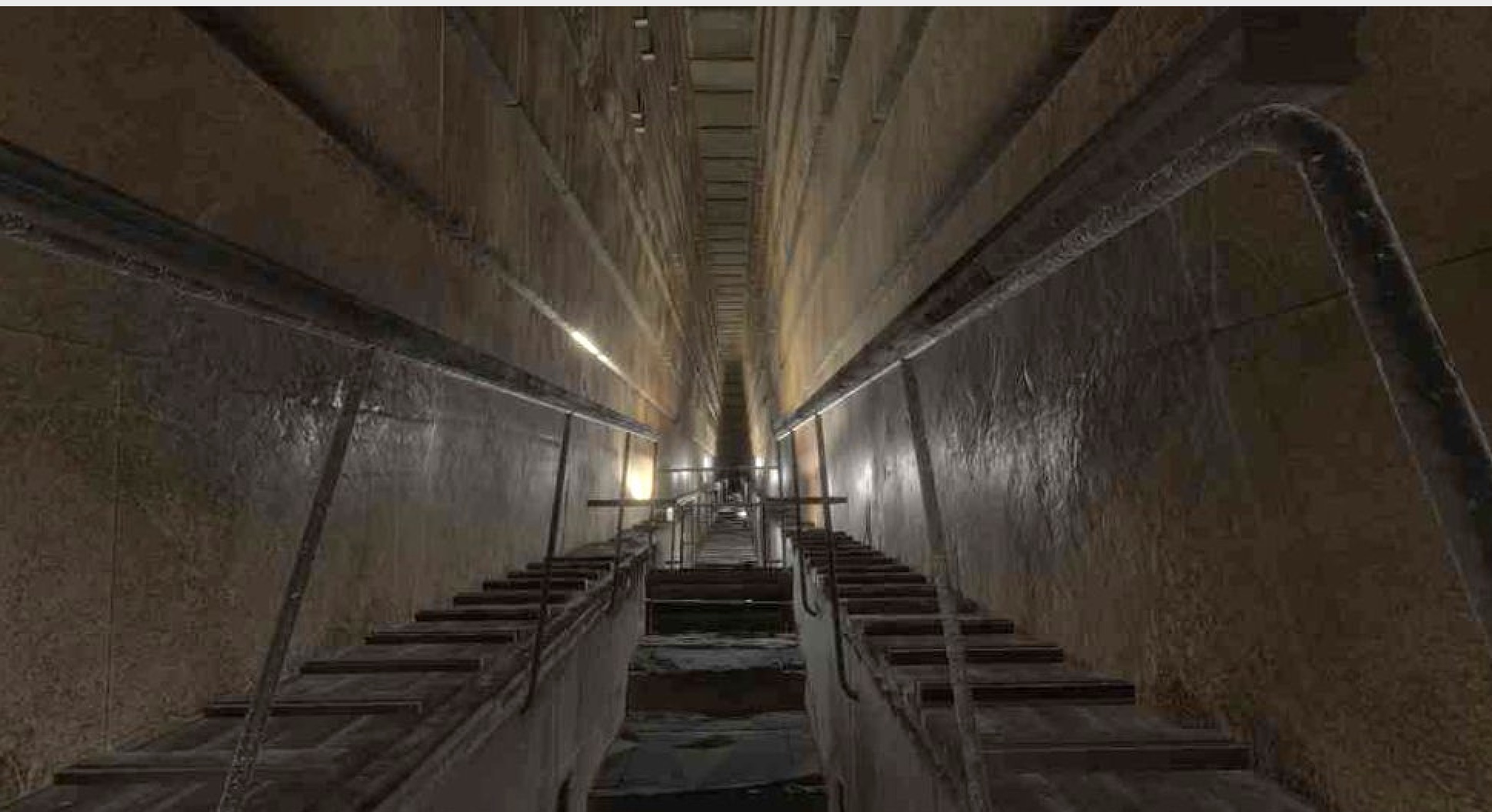 There were also further tests carried out with radar and ultrasound before the endoscope was fed through a tiny joint in-between the stones that make up the chevrons.
Footage from the unveiling showed an empty corridor with walls made out of roughly-hewn stone blocks and a vaulted stone ceiling.
The gabled ceiling of the unfinished corridor was likely built to lighten the load on the pyramid's structure, suggested Mostafa Waziri, head of Egypt's Supreme Council of Antiquities.
"We are going to continue our scanning so we will see what we can do to figure out what we can find beneath it, or just by the end of this corridor," Waziri told reporters after a press conference in front of the pyramid.
Egyptian archaeologist Zahi Hawass said the tunnel represented a "major discovery."
He also said that there might be "something important" in the space below the corridor. "I am sure in a few months from now we can see if what I'm saying is correct or not."
In 2017, a larger void inside the pyramid was detected using muography by the same team of scientists, which they said was the first major inner structure found in the Great Pyramid since the 19th century.