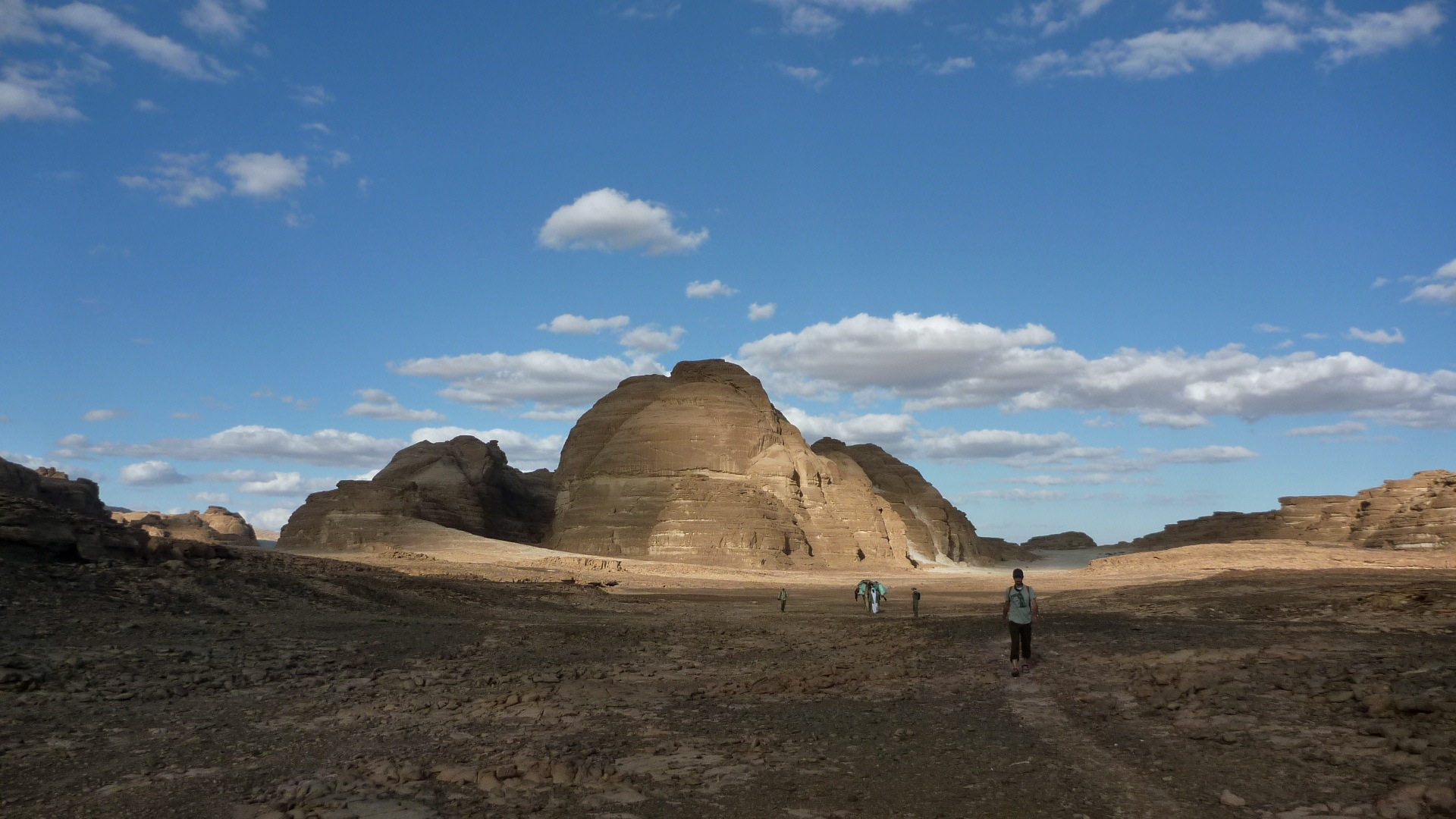 As Ramadan comes and goes, so, too, does weight fluctuate. With the delicious iftar spreads that are difficult to resist, a general lack of exercise for most of the day and constant trips to and fro the kitchen throughout the evening, it almost becomes inevitable to put on a few kilograms during the holy month. While gaining and losing weight are to both to be celebrated, reduced body movement can put a strain on health.
All hope is not lost, though. Across Egypt is an array of options catering to those who want to keep their serotonin levels up and their weight down. Generally, working out has been extolled for its benefits in boosting one's happy hormones (serotonin and dopamine), and relieving stress. Studies have also linked exercise to lowering the risks of developing heart disease and diabetes.
Here are four activities for those looking for a serotonin boost this Ramadan.
Hiking
Eco Egypt Experiences is a campaign that is working towards spreading ecotourism and promoting ecological conservation in Egypt. It does so by organising fun activities in protected areas and ecological sites across the country. Eco Egypt Experiences sets up camping trips, diving excursions, stargazing and bird watching experiences, among other activities. The campaign comes as a collaboration between Egypt's Ministry of Environment and United Nations Development Programme Egypt (UNDP).
View this post on Instagram
This year for Ramadan, mountaineer and ultra-trail runner Sherief Elabd is heading hikes in Wadi El Degla as part of the campaign. The hikes aim to shine a light on the impact nature has on mental health.
With two hikes per week, each one covers six kilometres, and lasts about two hours. Hikers are required to bring a packed meal as the fun begins before iftar.
To register, visit Eco Egypt Experiences' Instagram page.
Kayaking
Kayaking boasts a number of health benefits including the improvement of cardiovascular health. The sport works out the whole body, and allows for a break from the daily grind with a moment of respite in nature. The Nile Kayak Club is an organisation that puts together kayaking races, excursions, and offers training for stand-up paddle boarding (SUP). It has branches in Cairo, Alexandria and Aswan.
View this post on Instagram
The inception of the Nile Kayak Club all started when three adventurous souls decided to explore a route from Aswan to Luxor, via a kayak.
To follow in their footsteps, visit the website.
Bouldering
For those looking for a challenge without the pressure of competition, or having to brave the outdoors, then bouldering is a good option.
Bouldering as opposed to rock climbing, sees its participants climb blocks without a rope. There is a crash pad beneath climbers, however, to break the landing. The sport, which has recently gained popularity in Egypt, holds a number of benefits. It's a full-body workout that exercises the biceps, triceps, glutes, thighs and abdominal muscles; and it enhances balance and flexibility.
View this post on Instagram
Ascent, an indoor climbing gym which offers bouldering and rock-climbing training, is open from 1:00 PM to 5:00 PM, and 7:30 PM to 12:00 PM during Ramadan. This year, it is organising Ramadan challenges for beginner, intermediate and advanced climbers.
To book a session, call +20 102 0858064 or visit the Instagram page.
Pilates
For something a little bit more relaxed that still works out the core, pilates is a good go-to. It's a low-impact exercise that works out the whole body while helping develop flexibility, and improving postural alignment.
View this post on Instagram
Reformer Pilates Studios offer pilates, spinning and reformer. Reformer uses the basic pilates movement on a reformer machine.
The studio has branches in Zamalek, Beverly Hills and New Cairo.
To book, call one of their branches.
---
Subscribe to our newsletter
---