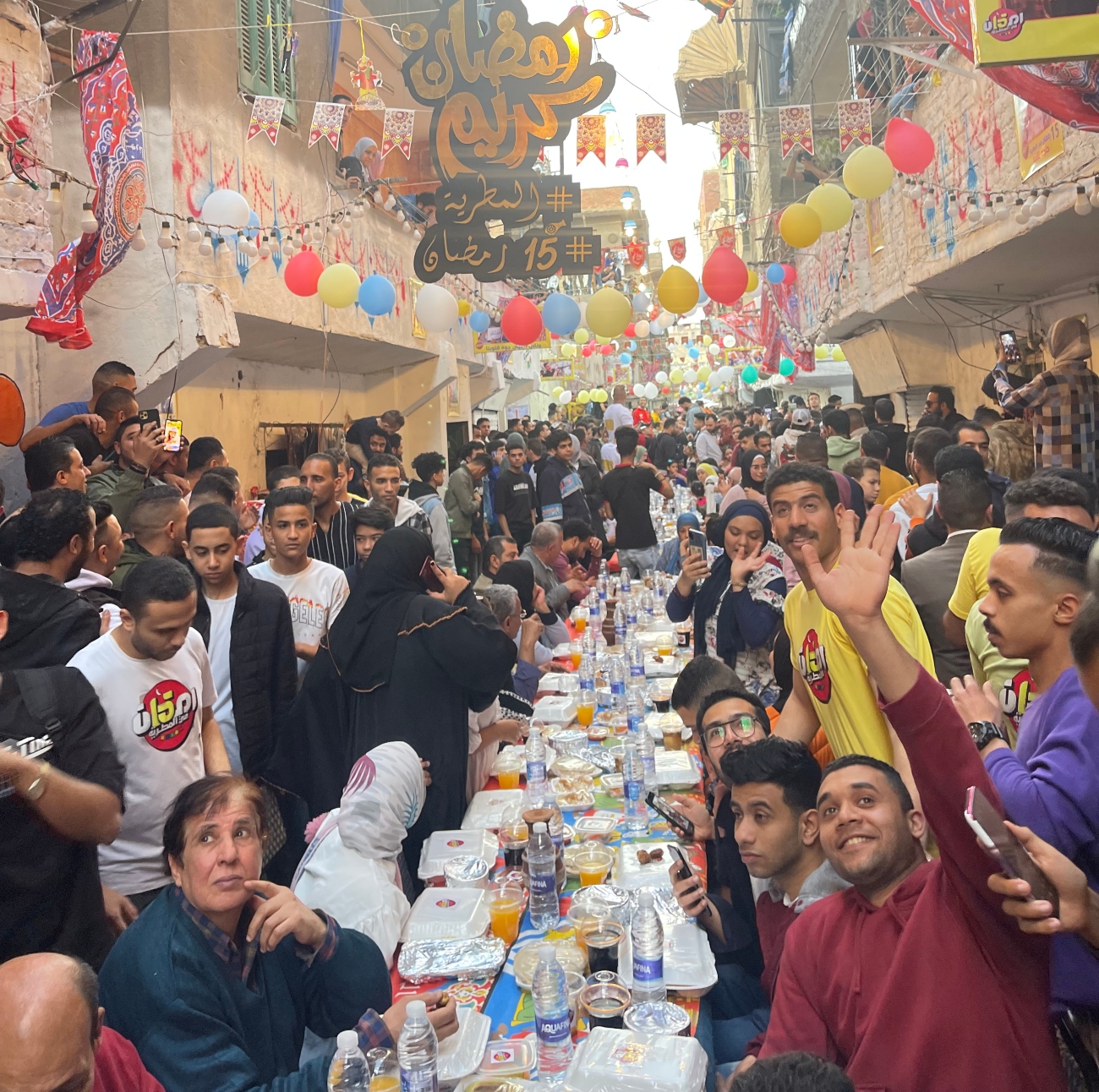 "Ramadan in Egypt is something else" — this is the first line in a viral song by Emirati singer Hussein El Jassmi. Although Ramadan is celebrated in many countries across the globe, there are many traditions and rituals that are only observed in Ramadan in Egypt. From decorations adorning every street to the mesaharaty's voice every night for suhoor, the Ramadan experience in Egypt truly is different.
One of these traditions that make Ramadan in Egypt special is the annual Matariya Mass Iftar.
Surrounded by balloons, lights, and color, the residents of Matariya, a neighbourhood located in northeast Cairo, celebrated the 15th day of the month of Ramadan, on Thursday 4 April, by organising a mass iftar event. With a long iftar table stretching throughout Ezbet Hamada street, the event was attended by over 3,000 people.
As the event is self-funded, Matariya community members contribute to organizing the iftar table with whatever they can provide, whether food or money, depending on their financial ability.
The community ritual, which started nine years ago, was applauded by nonresidents of the Matariya neighborhood and public figures such as South Korean ambassador to Egypt Hong Jin-Wook, and popular Emirati blogger Ibrahim Bahzad, both of whom attended the event, as well as Egyptian artists Amir Karara and Ramy Gamal.
Here are a few photos of the Matariya mass iftar table by Egyptian Streets photographer and videographer Fat'hia El Sisi.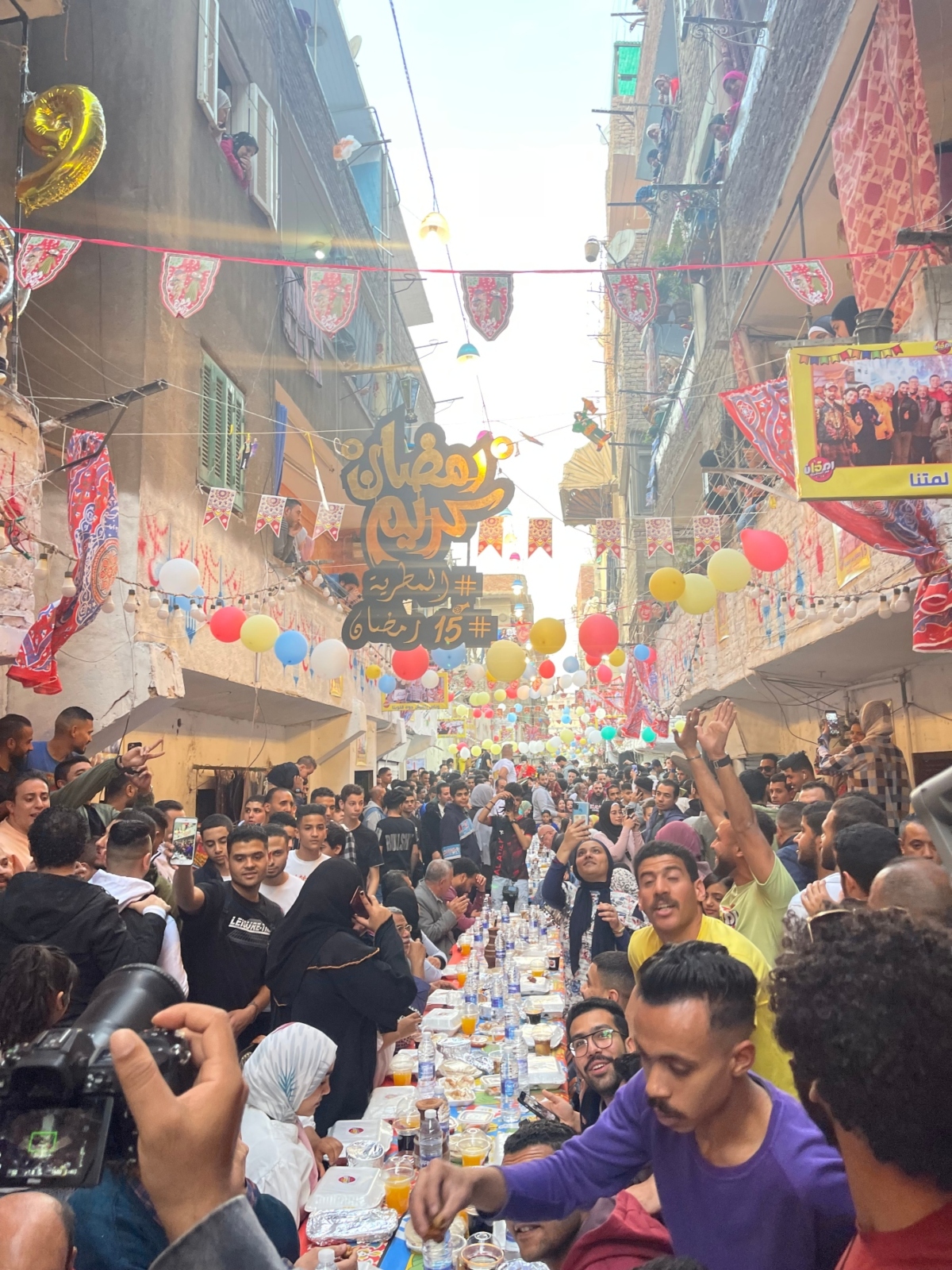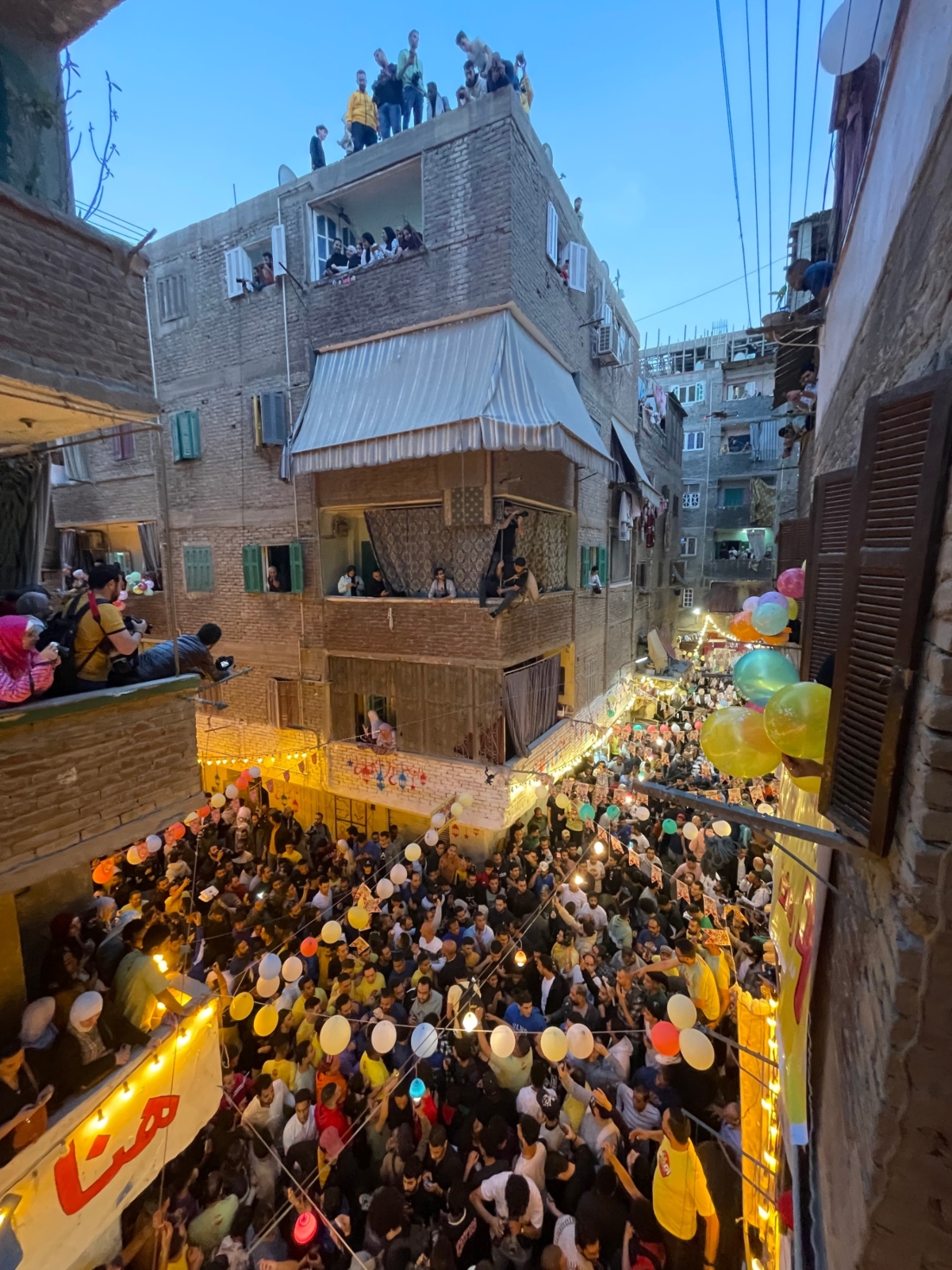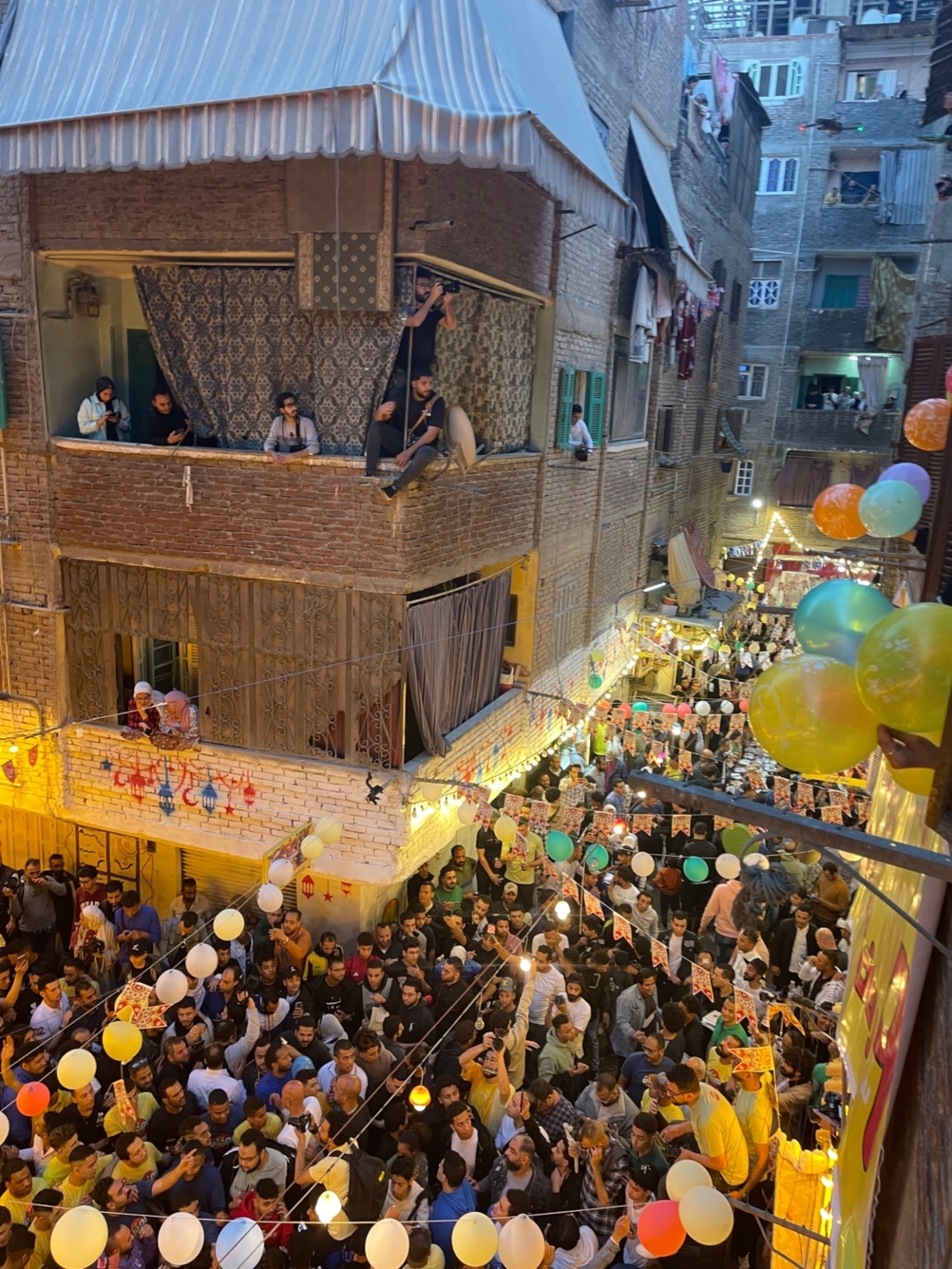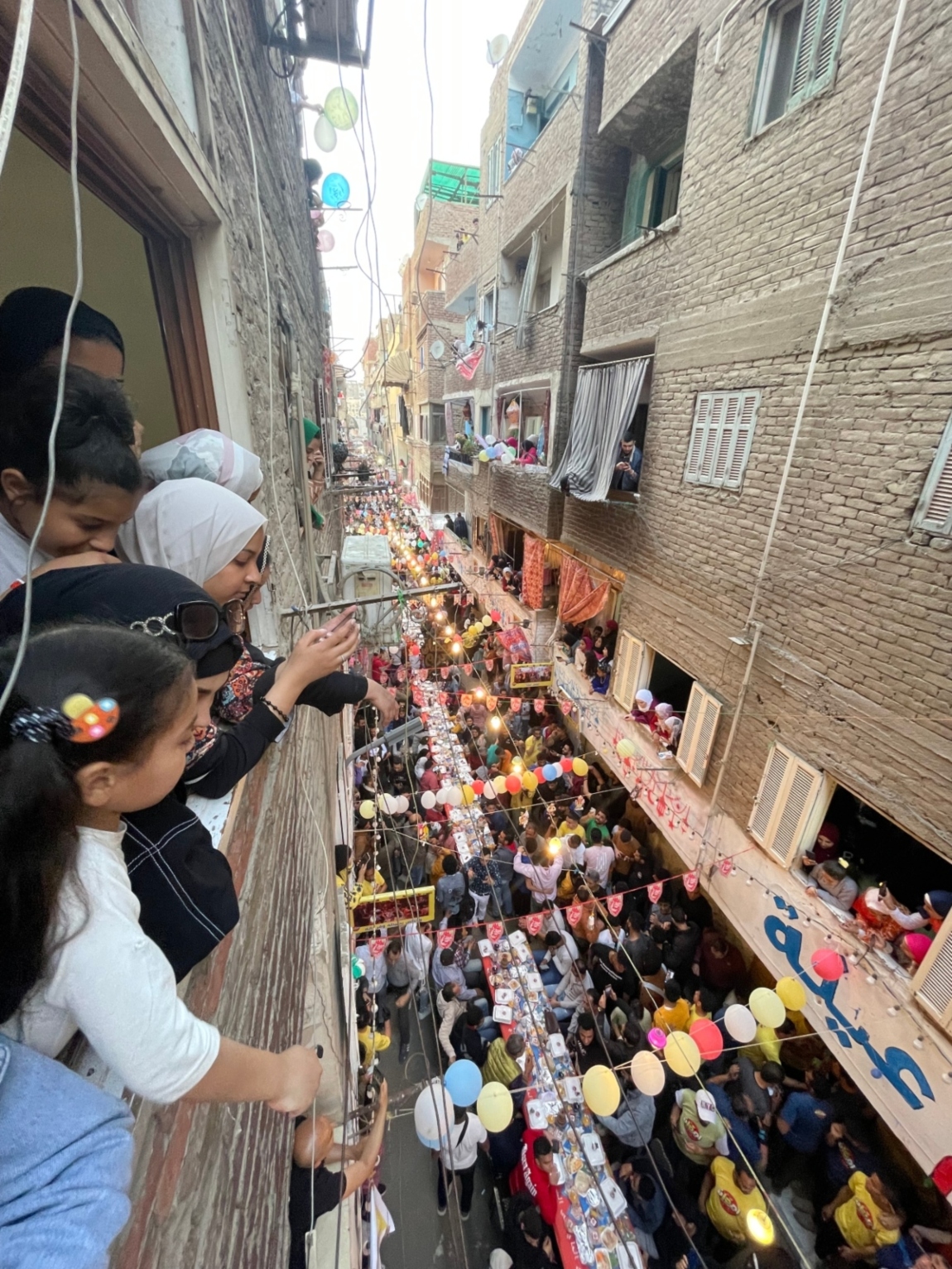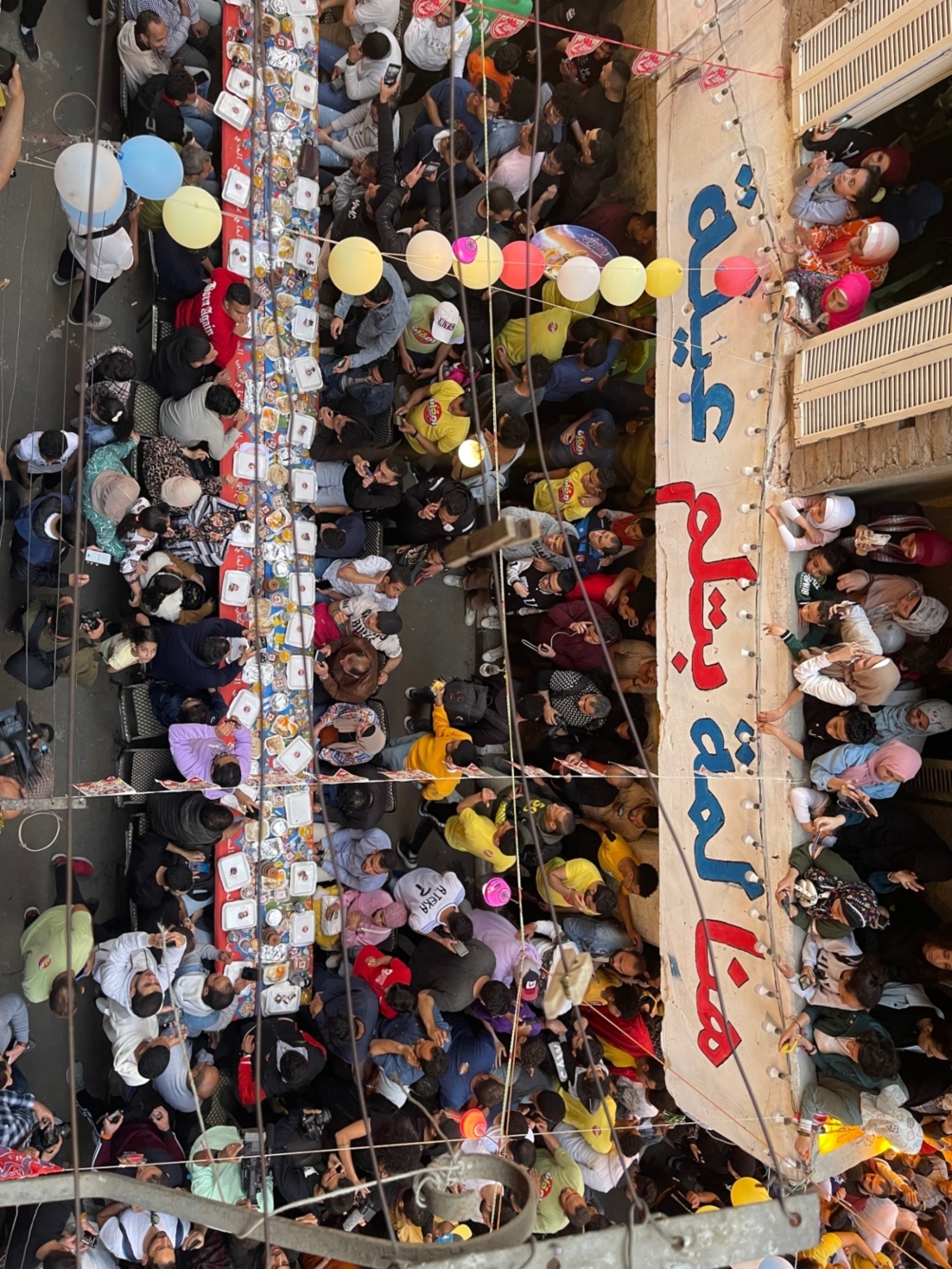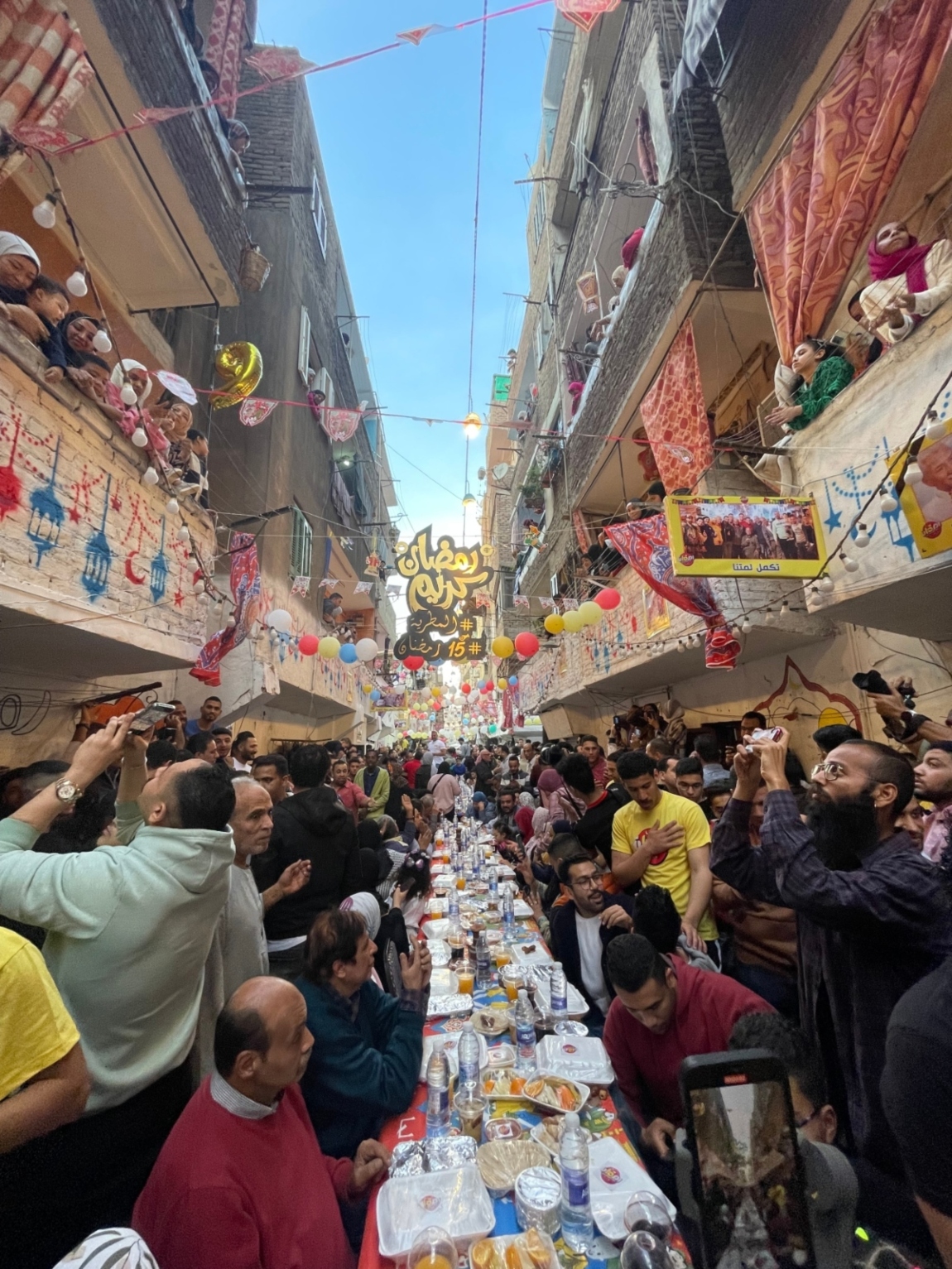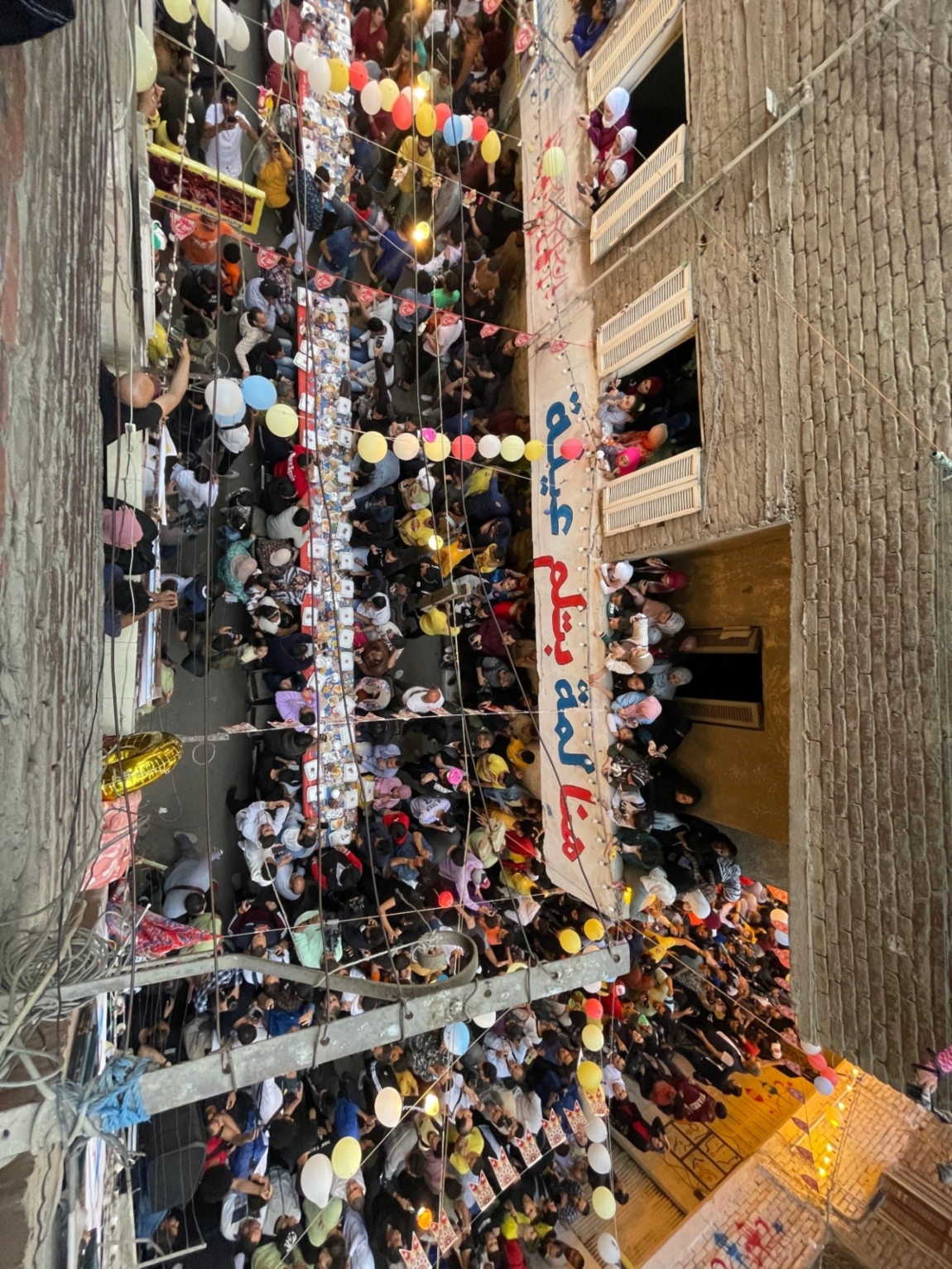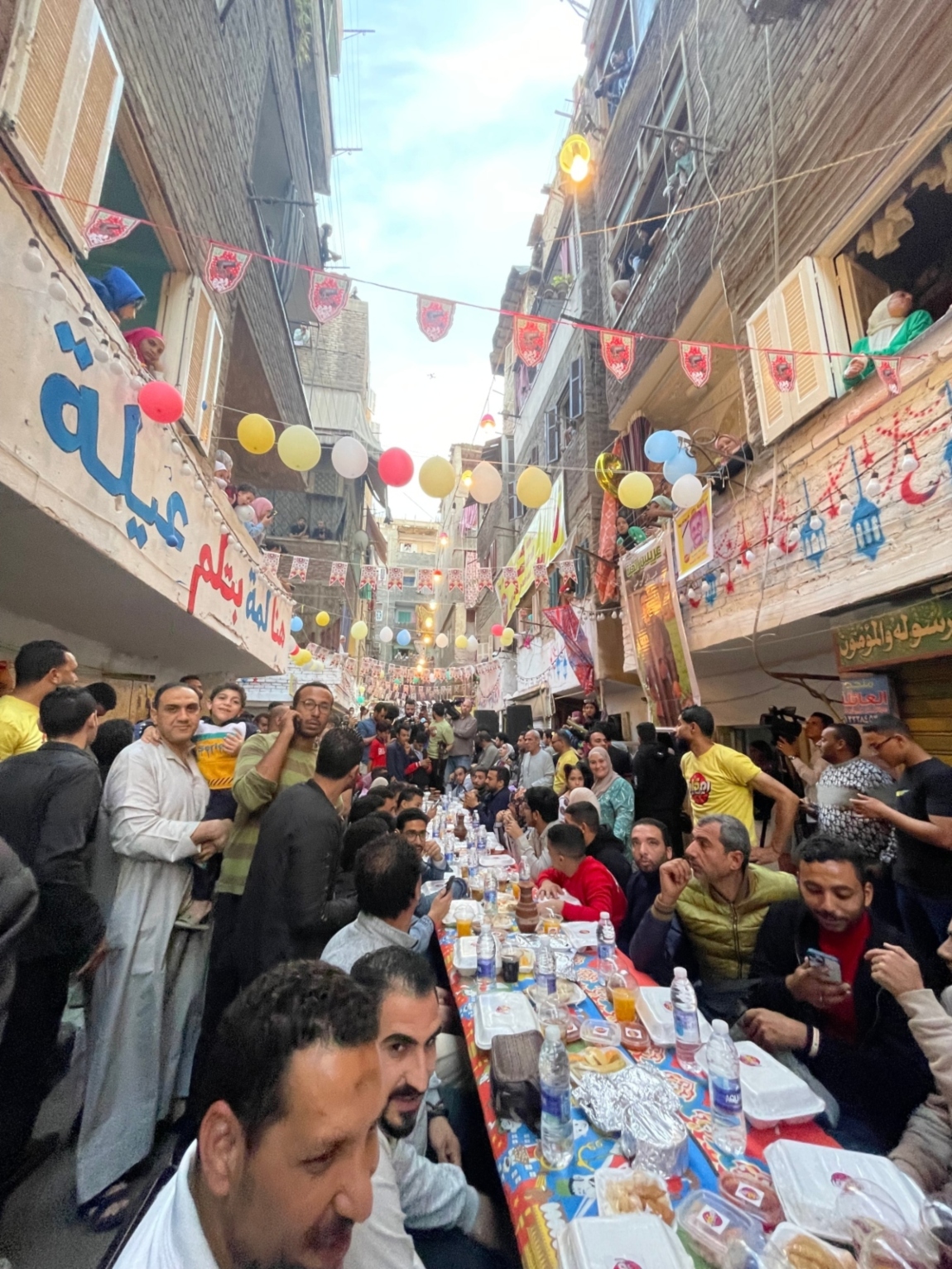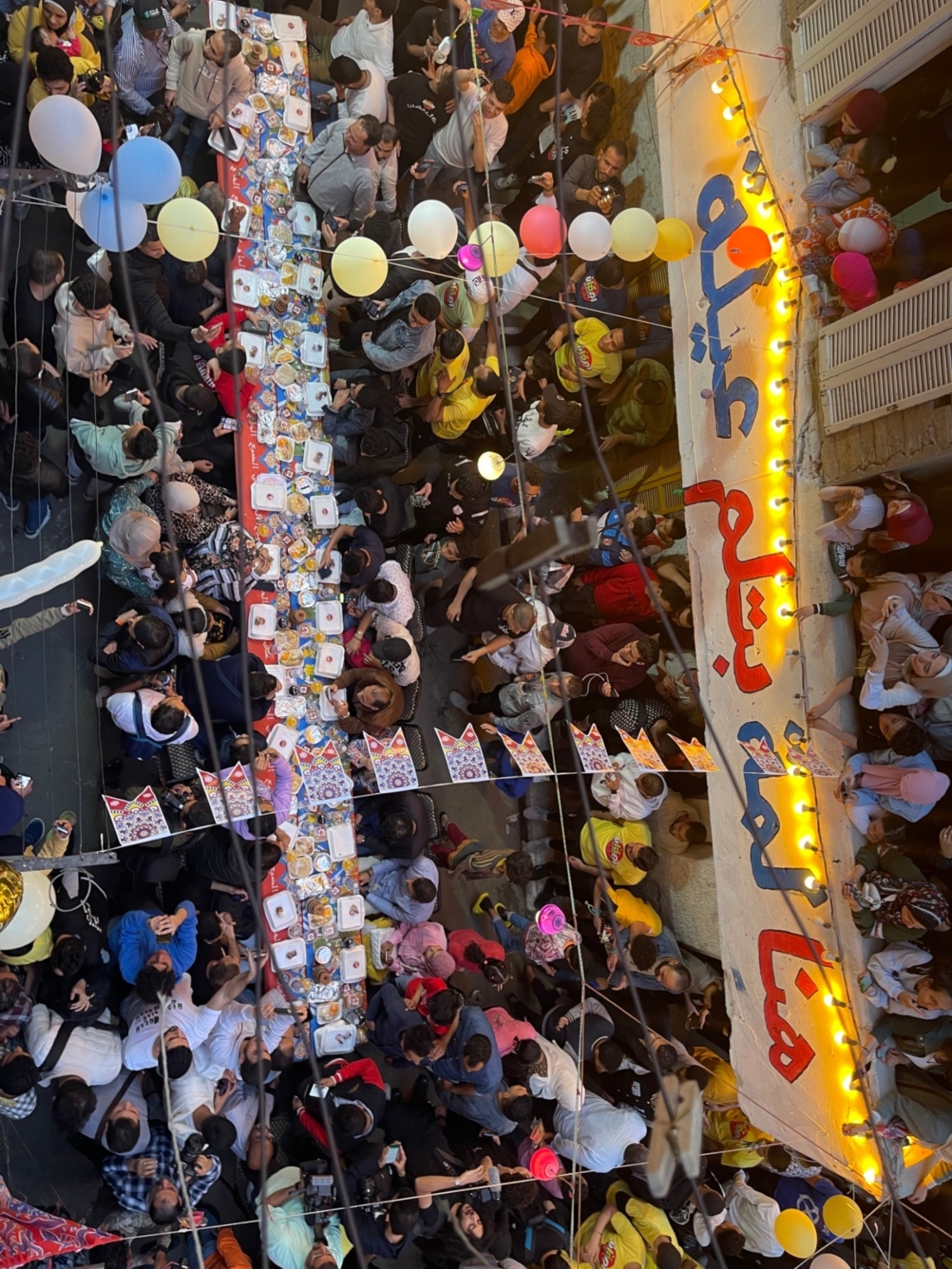 ---
Subscribe to our newsletter
---