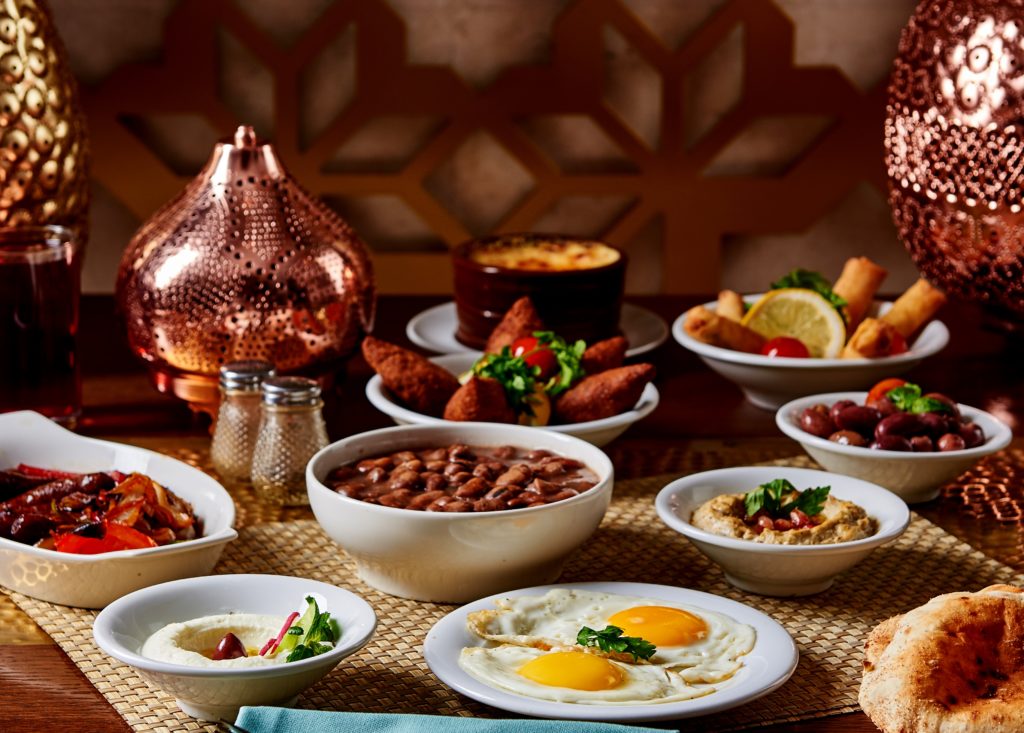 Every year in Ramadan, Egyptians are bombarded with endless options for iftar outings. From iftar buffets to Ramadan tents, there are many places one can pick to have a fun iftar gathering while indulging in delicious food. On the other hand, suhoor, the meal consumed before beginning to fast, is often neglected.
While many prefer to avoid disrupting their sleep and completely ignore the meal, others like to consume a light suhoor mainly consisting of eggs, yogurt, and fruits to stay hydrated.
But since Ramadan only takes place once a year, suhoor gatherings with friends and family are an essential part of the holy month.
Here are a few spots for a memorable suhoor experience in Cairo.
Sa7orty
Located in Ghernata Garden in Heliopolis, Sa7orty has a wide range of suhoor favorites: all types of fuul (beans), potatoes, eggs, and even pickles. Since the weather is getting warmer, this outdoor spot will be ideal for a memorable Ramadan night. They are open everyday from 10 pm onwards.
Don't miss their small pergolas for a little privacy!
View this post on Instagram
El Soltaneya
For those residing on the other side of Cairo, El Soltaneya is located in Agouza. With a relatively affordable menu, El Soltaneya offers traditional suhoor food items with a spacious seating area and Ramadan music in the background.
Bosco
"You'll come in for the vibes, and stay for the food." This is Bosco's slogan. With a branch in Riverwalk in New Cairo and another in Heliopolis, Bosco offers tasty suhoor platters and a warm ambiance for visitors looking for a special Ramadan night.
Istibaha
Located in El Sheikh Zayed, Istibaha has mouth-watering classics and an oriental live performance. A place for authentic Egyptian cuisine, their suhoor menu is offered from 9 pm to 4 am.
3m Shakshakk
To many Egyptians, having suhoor out of their houses immediately translates to having it at 3m Shakshakk. Chili fries with minced meat and fuul with sausage are just some of the untraditional items on their suhoor menu. Located in Heliopolis, their suhoor begins at 10 pm.
Don't miss taking a picture with 3m Shakshakk himself!
View this post on Instagram
---
Subscribe to our newsletter
---