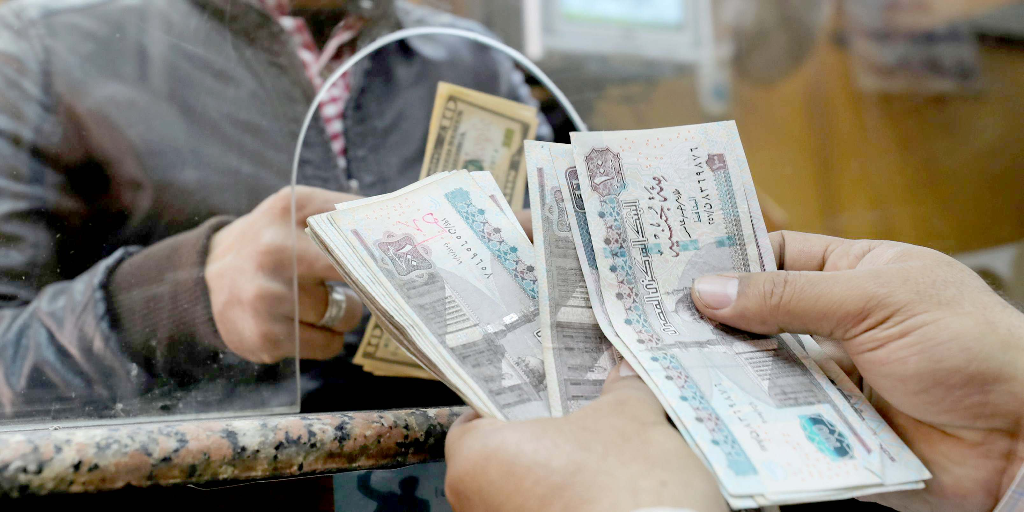 Fitch Ratings, one of the 'Big Three' credit rating agencies, downgraded Egypt's sovereign credit rating – an assessment of a country's ability to meet its foreign currency obligations – from B+ to B for the first time in a decade. Fitch's decision, announced on 5 May, reflects the agency's pessimistic outlook on the Egyptian economy.
Credit rating agencies are companies that rate a state's ability to pay back its debts and assess its risk of default – affecting the debtor's chance of receiving loans or investments, which implicitly indicates how much interest they should offer to entice lenders. Fitch's rating downgrade follows those of Standard & Poor (S&P), and Moody's, the other members of the 'Big Three'.
Finance Minister, Mohamed Maait, accused the Big Three of being biased against Egypt during a live interview with TV presenter Amr Adeeb on 6 May. "There is prejudice [against Egypt]," Maait said, adding that a single day could see eight new economic reports on Egypt.
Fitch's rating downgrade, arriving seven months after changing its outlook on Egypt from 'stable' to 'negative', indicates its concerns about the country's growing foreign currency problems and its difficulty in meeting its foreign debt obligations.
"Uncertainty around Egypt's ability to meet its external financing needs has increased, reflecting still constrained prospects for market access and the lack of market confidence in the Central Bank of Egypt's (CBE) new exchange rate regime, which has held back foreign currency inflows," the report explains.
The lack of significant reforms – Fitch cites the government's delay in fulfilling its privatization program – and several currency devaluations have adversely affected the country's economy.
Egypt has devalued its currency three times since Russia's invasion of Ukraine in February 2022, a decline that saw it lose over 70 percent of its value. Consequently, the country's inflation rate has soared to record levels, reaching 32.7 percent in March.
Fitch also notes a "marked deterioration in public debt metrics, which poses a risk to the country's medium-term debt sustainability." The analysis coincides with the International Monetary Fund's (IMF) outlook, published on 3 May, which predicts Egypt's gross public debt to reach 92.9 percent of its GDP.
Fitch believes Egypt remains at risk by not implementing a flexible exchange rate as urged by the IMF, which could further weaken investors' confidence and delay the IMF program.
The IMF is yet to carry out the first review of an EGP 68 billion (USD 3 billion) financial lifeline for Egypt, which was expected in March. The first review, along with Gulf nations delaying investment pledges, has deepened worries in the country, which continues to grapple with its worsening economic situation.
---
Subscribe to our newsletter
---