Whether it's at a sleepover or around a campfire, exchanging scary stories has almost become a rite of passage – and it's not surprising, either. Humans have historically had this obsession with all things that go thump in the night. While some may have outgrown this childhood habit of believing in monsters and ghouls, others still retain a fascination with the supernatural.
Each culture has its own legends and folklore revolving around ghosts, evil spirits, and unexplained occurrences. In China, the Hungry Ghost festival — held in the summer — is an event that sees a series of ceremonies taking place to appease angry ghosts. In Egypt, while there aren't any festivals held for ghosts, there are certain ghosts or hauntings specific to the country — one of which is El-Naddaha, (the caller). A jinn who emerges from the depths of the Nile, El-Naddaha is said to prowl the night in search of her next victim to ensnare with her sorcerous voice.
Stories of ghost sightings and weird sounds coming from abandoned buildings still persist in the country today, with some spots more haunted than others. Or so the stories go.
Here are the tales behind four of Egypt's infamous haunted houses.
Ezzat Abou Aouf's Villa
Egyptian actor Ezzat Abou Aouf's family villa has been the source of haunted sightings, with its living residents claiming to have a ghost among them. During an interview, actress and friend of the family, Essad Younes shares some of the tales that have surrounded the house, saying that members of the Abou Aouf family describe the ghost haunting their humble abode as a tall apparition with white hair. He usually appears holding a fanoos (small lamp).
One of the stories Younes shared — as retold to her — was on a day when the head of the family, Ahmed Shafik Abou Aouf, was composing a melody. However, he had forgotten to record it. Picking up his instrument, at a later time, in an attempt to recall the composition, he heard it being whistled back to him.
It is believed that the ghost haunting the mansion — located in Zamalek — is that of a previous resident, Morino Shekoreel, who was murdered on the site years back. Shekoreel was the wealthy owner of one of Cairo's most popular clothing stores, founded in the early 1900s. The story goes that in 1927, burglars broke into his house, drugging his wife and stabbing him over 11 times.
Baron Empain Palace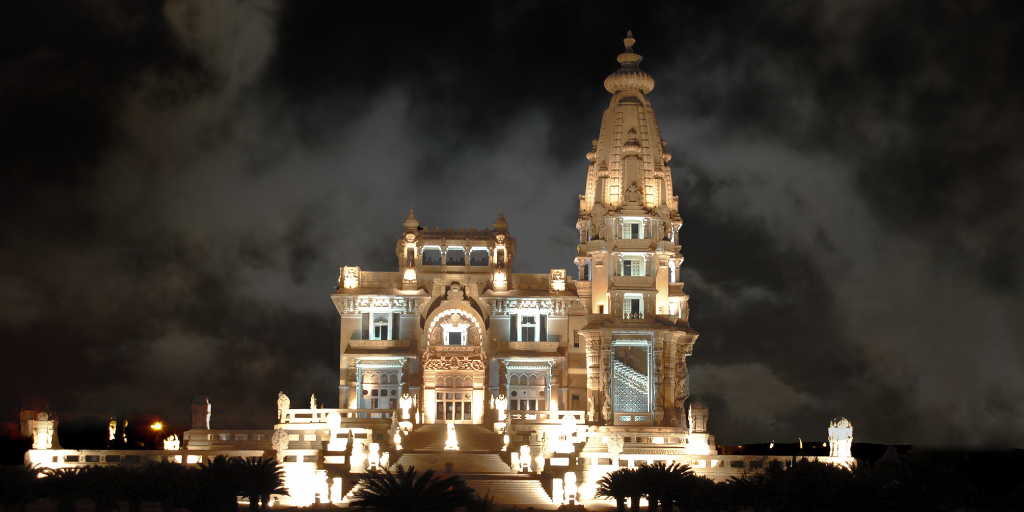 The Baron Empain Palace is one of Heliopolis' historical landmarks. The palace is an extravagant work of art with its Hindu temple-inspired design and intricate architectural details. However, its past is bone-chilling.
The legend behind it though is one of misery, death, and suffering. It all began when Belgian industrialist Baron Edouard Empain lost his wife under mysterious circumstances on the palace grounds. His wife, Helene died in one of the palace's elevators.
The suffering continued when his daughter, Mariam met her death falling down one of the palace's spiral staircases. The baron himself would later contract a mysterious disease that would take his life in 1929.
Moreover, in 1946, years after the tragic death of the baron family members, his son, Jean would also meet his death on the same site.
For years, the palace has been associated with unsettling energy with its exterior almost mirroring its story.
Today, however, it has been restored and is seemingly rid of all the negative energy. Turned into a tourist site to be marvelled at, the palace now hosts weddings and events. No mysterious sights or ghosts have been spotted since the renovation.
Helwan Hospital Egypt
Helwan Hospital was once known for being the living quarters of King Farouk's family, and then later turned into a morgue to house their bodies following death. After being turned into a morgue, the former palace structure is rumoured to have been a site for ghosts, with residents of the area surrounding it sharing that they had seen flickering lights and heard creepy voices.
One of the accounts follows a group of kids who broke into the abandoned morgue and started shrieking once they had realised that all the structure's doors had disappeared, leaving them in a vast space of darkness and eeriness. The residents heard the kids screaming and called for help, following which the police arrived, according to statements made by the trespassers' parents.
The Roushdy Building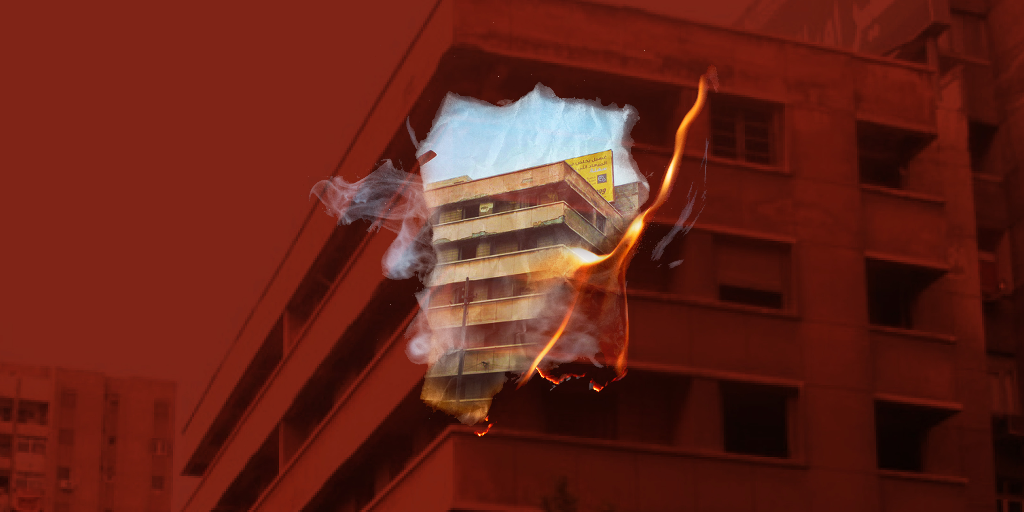 Located in Alexandria, the Roushdy building is dubbed by Alexandrians "the ghost house."
The building inspired several ghost stories over the years as it remained partly-constructed for decades. Construction on the Roushdy building first began in 1961, and was only completed in 2021.
While some of the residents in the surrounding area say it is haunted, others simply described it as having bad vibes. Some neighbours are said to have heard chilling screeches at night.
One of the legends surrounding the building is that it was built over a burial site for people who had died under mysterious circumstances. Whether that is the case or not, one will never know.
While accounts differ on the structure's origin story, today it has been completed and is part of the modern architecture of the Roushdy area of Alexandria. Perhaps the ghosts have given up, or perhaps they're waiting for an opportune moment to strike. Either way, they do not seem to have been sighted in a while.