The second season of Rivo, an original WATCH IT series, took viewers on a captivating journey that lives up to the love fans had for the first season. After leaving audiences on a shocking cliffhanger, Rivo 2 premiered on 21 June, picking up the story right where it left off.
Note to readers: the following section contains major spoilers for season 1 of Rivo and minor spoilers for season 2.
In the first season of Rivo, directed by Yahya Ismail, Maryam (Rakeen Saad) discovered her father's unfinished screenplay about the band Rivo from the 1990s. Determined to complete the screenplay and honor her father's memory, Maryam becomes increasingly involved in the world of Rivo and the mysterious bandleader, Shady (Amir Eid).
At the end of Season 1, Maryam learns a surprising truth: Shady's mother, Laila (Lashina Lashin), who is battling Alzheimer's, is her mother as well. This revelation deepens her connection to Shady and fuels her desire to uncover the secrets surrounding his life in Season 2.
While working on her father's screenplay, Maryam's motivations shift; she not only wants to fulfill her duty to her father but also seeks a better understanding of her own life and her secret-laden family. Throughout her journey, she encounters new characters who may hold crucial information.
Exploring themes of identity, family bonds, and memory, Rivo 2 takes viewers on an emotionally charged exploration of the interconnected lives of its characters.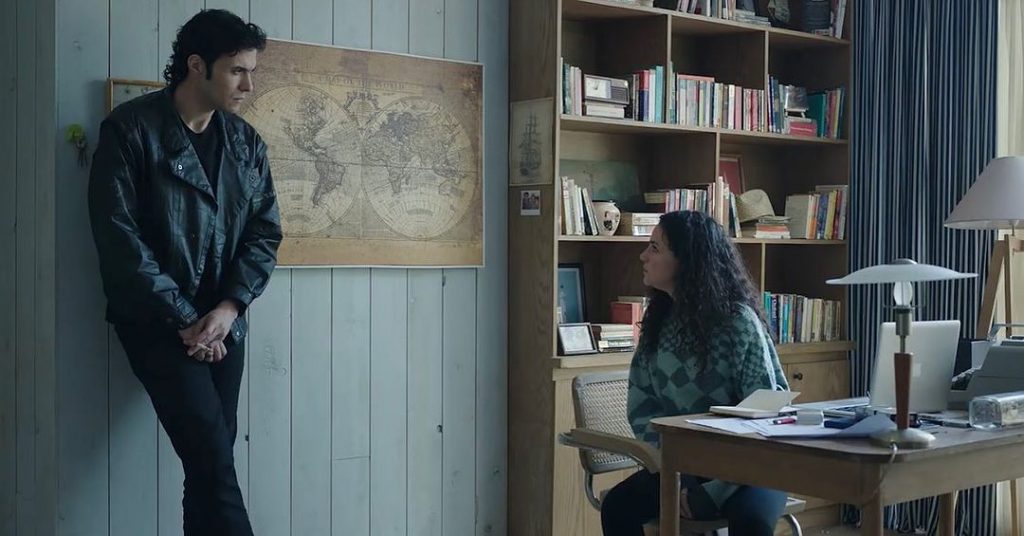 Rivo is a true artistic experience in every sense. Fearlessly experimenting with various art forms, the show incorporates songs and recorded tapes into its storytelling. Symbolically decorated locations and the exploration of different timelines add depth and richness to the narrative, while the stunning backdrop of Agami surprises Alexandrians with its prominence in crucial scenes.
The script of Rivo Season 2 is highly poetic. Written by Mohamed Nayer, it captivates viewers with engaging dialogues. The conversations, particularly when Shady speaks, effortlessly hold listeners' attention without the need for a rushed resolution. This attention to detail speaks to the exceptional scriptwriting evident throughout the series.
From creative blocks and feelings of inadequacy to themes like high-level corruption and exploitation, Rivo Season 2 takes on the task of authentically portraying the struggles and journey of an artist. The series pays attention to the smallest details, such as Shady's unpublished songs and his act of discarding his work, reminiscent of Kafka burning his writings. Eid's experience as a musician allows him to bring a genuine understanding of the artist's vulnerabilities to his performance.
The season introduces new well-rounded characters and engaging side stories, and it manages to seamlessly explore these narratives alongside the main plotline centered around Shady's story, which remained unresolved for two seasons. However, revelations about Shady's story coming sooner could have enhanced the pacing and enriched the overall viewing experience.
The impact of Rivo 2 is set to resonate with fans beyond the screen; the introduction of new songs within the series, along with the mix of nostalgic favorites, creates an album-like experience that will serve as a constant reminder of the show's impact.
Subscribe to the Egyptian Streets' weekly newsletter! Catch up on the latest news, arts & culture headlines, exclusive features and more stories that matter, delivered straight to your inbox by clicking here.


---
Subscribe to our newsletter
---