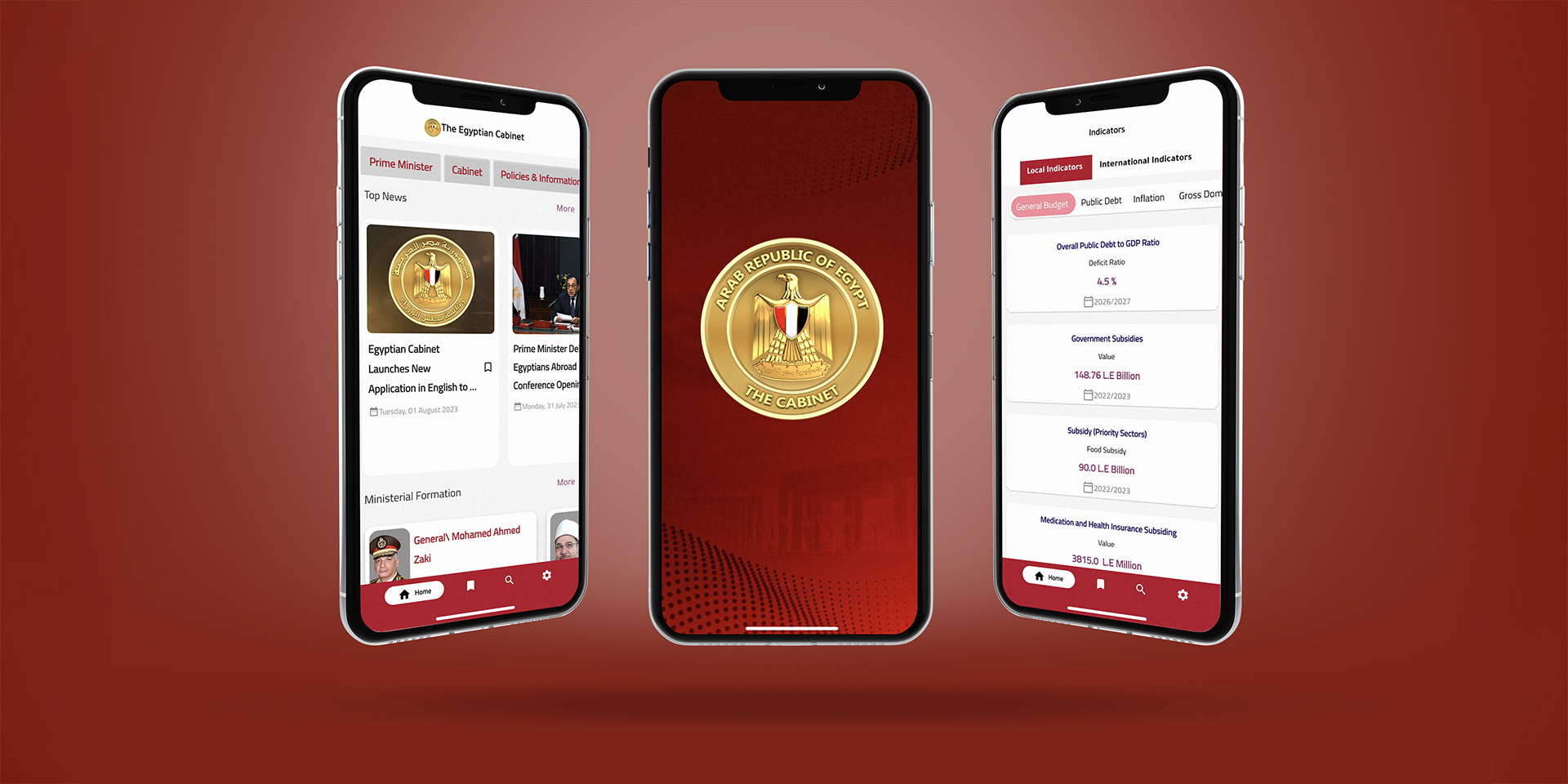 Egypt's Cabinet has launched an English-language application that provides news, updates, and insights on the Egyptian government – available to both Apple and Android users.
The launch, announced on the Cabinet's Facebook page on 1 August, aims to provide English-speaking Egyptians and expatriates with digital access to information from the government.
"This initiative is part of the ongoing efforts to facilitate communication channels between the government and different segments of citizens, as well as to enhance engagement with international communities," Cabinet spokesperson Nader Saad was quoted as saying in the social media post.
The Cabinet's Chairman of the Information and Decision Support Center, Osama El-Gohary, also highlighted that the app will particularly focus on providing news about Egypt's economy and investment market.
THE NEW APP AT A GLANCE
The new application is divided into several sections, starting with a homepage that features top government news and an overview of the Cabinet's ministers. At the top of the homepage are tabs that lead to the application's multiple sections.
The first section, 'Prime Minister', is dedicated to overviewing the Prime Minister's career mandates, and speeches.
The second section, 'Cabinet', features two subsections – one lists all of Egypt's previous prime ministers; the other lists contact information for affiliated government bodies (e.g. the Suez Canal Authority or the General Authority for Investment and Free Zones).
The third section, 'Policies & Information', highlights key state policies such as Egypt Vision 2030, the State Ownership policy, and the Government Action Plan – with accompanying PDFs of the policies in English. An additional subsection provides access to the government's annual report in English.
A special section is dedicated to explaining Egypt's Golden Licences initiative, introduced in late 2022 as a way to encourage investment and beneficial projects to the Egyptian economy while removing several bureaucratic procedures.
The application's last section, 'Indicators', reveals both local and international economic indicators such as the general budget, public debt, inflation, and the gross domestic product.
The application and its features are a continuation of the Cabinet's efforts to integrate English into government communication, following the launch of an English-language version of its official website in May 2023.
Subscribe to the Egyptian Streets' weekly newsletter! Catch up on the latest news, arts & culture headlines, exclusive features and more stories that matter, delivered straight to your inbox by clicking here.

---
Subscribe to our newsletter
---