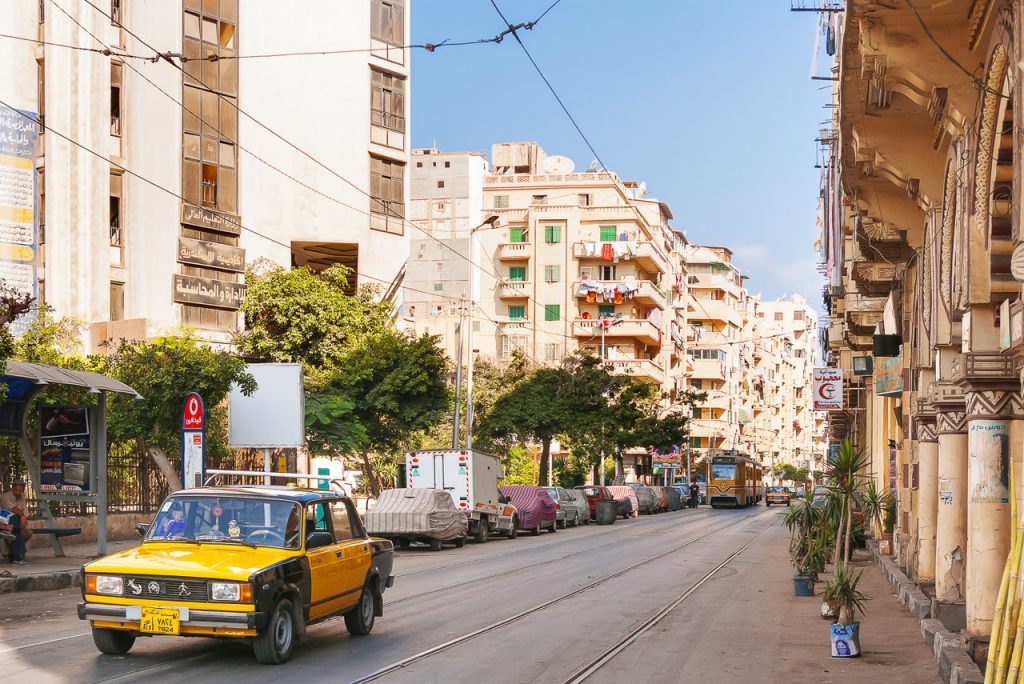 Through the span of my bachelor studies in Europe, every return to Alexandria feels like a warm embrace, where I effortlessly slip back into my pace. The sea breeze, for which I'll never find anything comparable. The calls of the street vendors on the corniche. The bustling chaos of the city, which logically should overwhelm me, but never does. The ahwas (cafés) where people laugh their hearts out. People who know how to pronounce my name correctly.
Yet, it is very likely this very sense of familiarity that leads me to believe that my city is the most beautiful in the entire world, even though I'm well aware that today's Alexandria isn't. It's rather a place whose nostalgic inhabitants helplessly watch it being torn apart by eager construction companies. Yet, one that holds us so tightly that we cannot seem to find a cure for our nostalgia.
Gradually, I've become accustomed to seeking comfort in the words "Alexandria used to be more beautiful back then." Older generations tell us how much the city has changed. Beaches were once accessible to the public, and you could simply sit by the sea without unnecessary cafes and restaurants blocking the view.
Once a "pleasure that [made] no distinction between the rich and the poor," as penned by Nahla El Nemr in her zenith magazine feature, the sea's accessibility to individuals with lower incomes has gradually diminished over time. The pedestrian zone along the Corniche – the street stretching the entire length of Alexandria along the Mediterranean – has gradually been reduced by expanding the roadway. In addition to this, historical buildings are being demolished to make way for modern developments.
While some become estranged from their hometown due to this abuse by construction companies, pushing them to the suburbs or to the capital city of Cairo, many somehow manage to see through the layers of disorganized modernization and recognize the true Alexandria. We love our city in a wistful way, longing for what it could have been, not for what it has become.
When I come back home for vacation, I photograph the sea like a naive tourist since I don't know if the view will remain the same until my next return. It will probably be obstructed by a new, bulky apartment block with glass windows. Or a shisha cafe. Or perhaps a new luxury hotel owned by uncompromising stakeholders.
Fighting Through Documentation
In a manner reminiscent of how Egyptians, absorbed in the hectic pace of their lives, appear to lack momentum to launch fervent discussions or reactions concerning the trafficking of invaluable pharaonic relics, a noticeable absence of coordinated resistance can be observed against the deterioration of Alexandria and its coastline.
This mirrors the fading energy of initiatives like Save Alex. Previously leading the charge to safeguard the city's character, now it is hindered by inadequate volunteer support, a fragmented sense of commitment to the cause, and, most importantly, unresponsive institutions.
Our only resistance is documentation. We photograph, draw, and film everything that hasn't yet fallen into the hands of the construction mafia. Perhaps we can somehow show that the 'beautification projects' have only made our city uglier.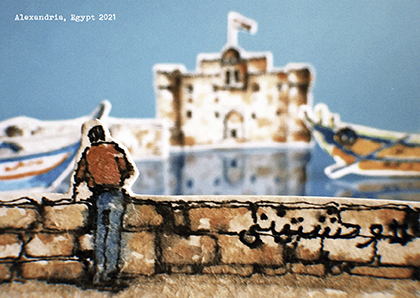 And yet photos and drawings on their own don't convey the true essence of a place with all the memories and intricate stories it carries, so we continue to write. We write reports, we write poetry. We write love letters to Alexandria, or should I say, eulogies.
The opinions and ideas expressed in this article are the author's and do not necessarily reflect the views of Egyptian Streets' editorial team. To submit an opinion article, please email [email protected].
Subscribe to the Egyptian Streets' weekly newsletter! Catch up on the latest news, arts & culture headlines, exclusive features and more stories that matter, delivered straight to your inbox by clicking here.
---
Subscribe to our newsletter
---