Photo credit: Jakada Tours Egypt
The Egyptian Ministry of Tourism and Antiquities recently announced the completion of restoration work in one of the oldest Jewish temples in Egypt and the world: the Ben Ezra Synagogue.
Located in the religious complex in Old Cairo, Ben Ezra Synagogue was named after Abraham ben Meir Ibn Ezra, a Jewish scholar and philosopher from Spain, known for his extensive contribution to medieval art, sciences, and theology. The synagogue was first built in the 12th century and rebuilt in the 19th century. The building was also restored several times throughout history.
According to the Ministry of Tourism and Antiquities, the temple was originally a Coptic Orthodox church, known as the al-Shamma'in Church. However, it was later sold in 882 AD to the Jewish community.
Aside from its cultural significance, the temple houses documents offering insight into the lives of the Jewish community in Egypt. The temple is also known for being home to the 'Cairo Genizah', a collection of books, scrolls, and manuscripts about the Jewish community, accumulated over a span of 850 years. It also chronicles the intermingling of Jews with Christians and Muslims, mainly in Cairo.
Today, the Taylor-Schechter Cairo Genizah Collection at Cambridge, the largest and most important collection of medieval Jewish manuscripts in the world — now digitized — has nearly 193,000 fragments.
From architectural restoration to the ceiling and the walls, to lighting maintenance and renovations to the library, the historic temple has undergone a comprehensive rehabilitation process.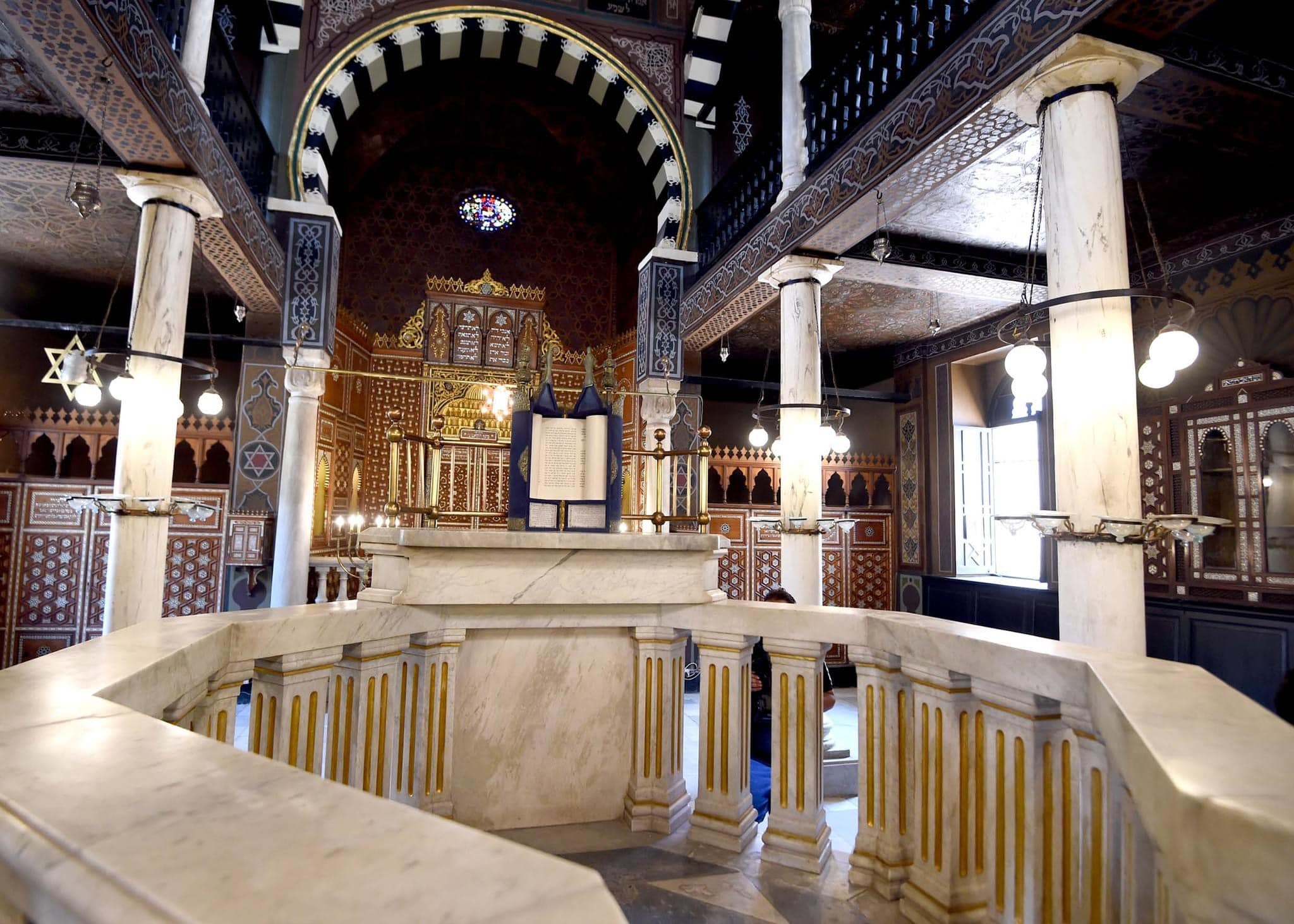 To prevent its collapse, the Egyptian Ministry of Tourism and Antiquities began renovations to the temple in April 2022, after it had been untouched for nearly three decades. At the time, Egypt's Supreme Council of Antiquities stated that these historic sites are "Egyptian monuments that must be protected".
Once a hub for Jewish celebrations, gatherings, and prayers in Egypt, the temple has transformed into a tourist attraction after millions of Jews left the country in the 1950s, when the Israeli invasion of Palestine prompted sectarian tensions and a popular distrust of the Jewish population – resulting in mass exodus.
Today, Egypt is home to less than ten Jewish individuals, and the Ben Ezra Synagogue is one of only twelve temples that are still present in the populous country.
Subscribe to the Egyptian Streets' weekly newsletter! Catch up on the latest news, arts & culture headlines, exclusive features and more stories that matter, delivered straight to your inbox by clicking here.