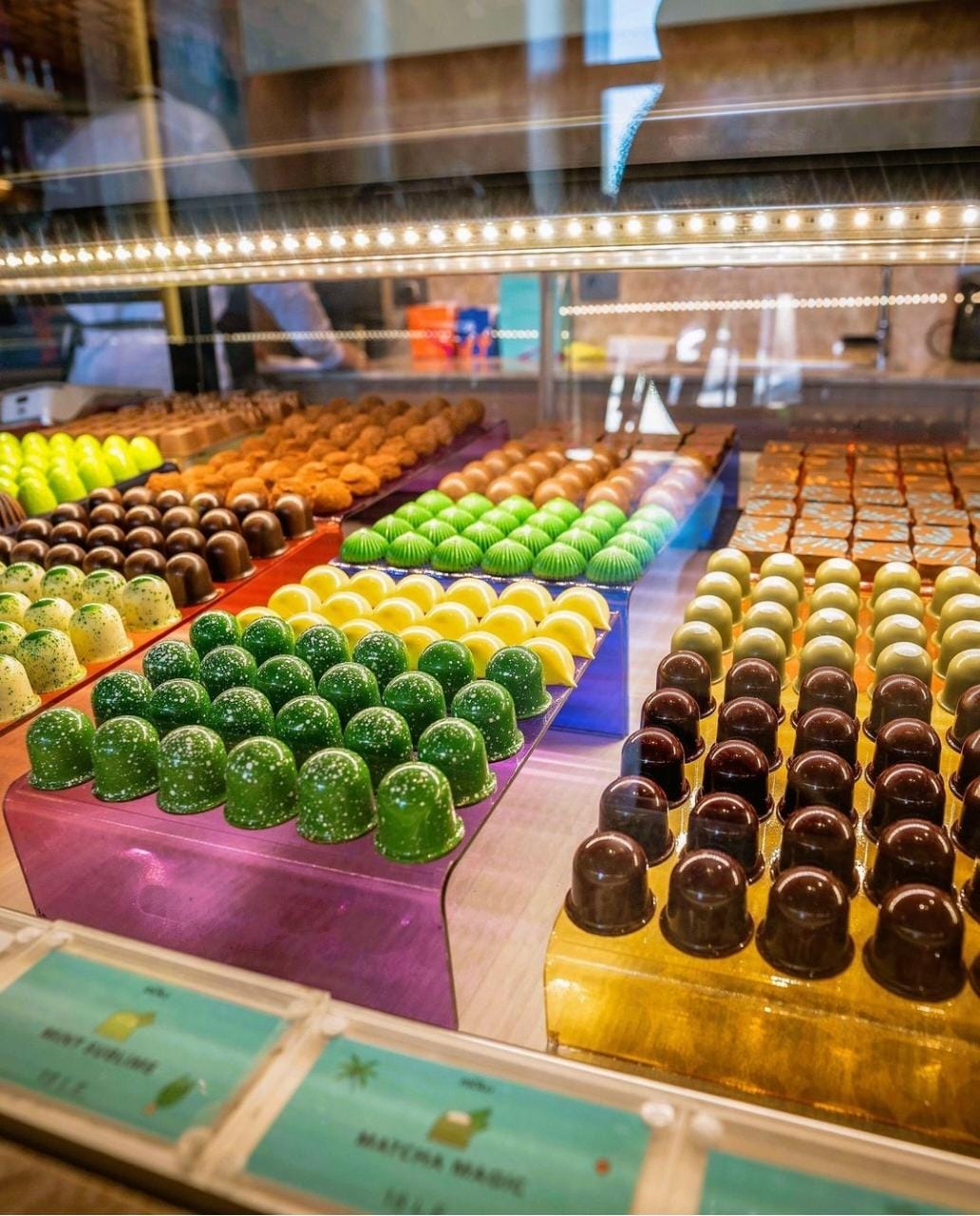 Within the first few seconds of the film 'Charlie and the Chocolate Factory' (2005), audiences sail into the underworld of a grand chocolate factory, where the intricate details of factory work and the behind-the-scenes of making a simple bar of chocolate are displayed.
Making chocolate is far deeper than just creating impeccable taste. As the famous opening scene reminds us, it is also about the immense creativity that is needed to create something delicious.
Much like that opening scene, the story of Moko Chocolates — an artisanal chocolate brand hand-crafted in Cairo, Egypt — is about more than just serving chocolate. It is also about weaving joy into people's lives, one bite at a time.
"We wanted to make chocolate that appeals to literally everyone to make it part of people's ordinary life so that they can consume it at any time of their day," founder Mahmoud Barakat tells Egyptian Streets. "The custom traditions we have in our culture is to serve chocolate in events and weddings, or as a gift for others, but Moko Chocolates is also about the individual's relationship with their chocolate."
Building the brand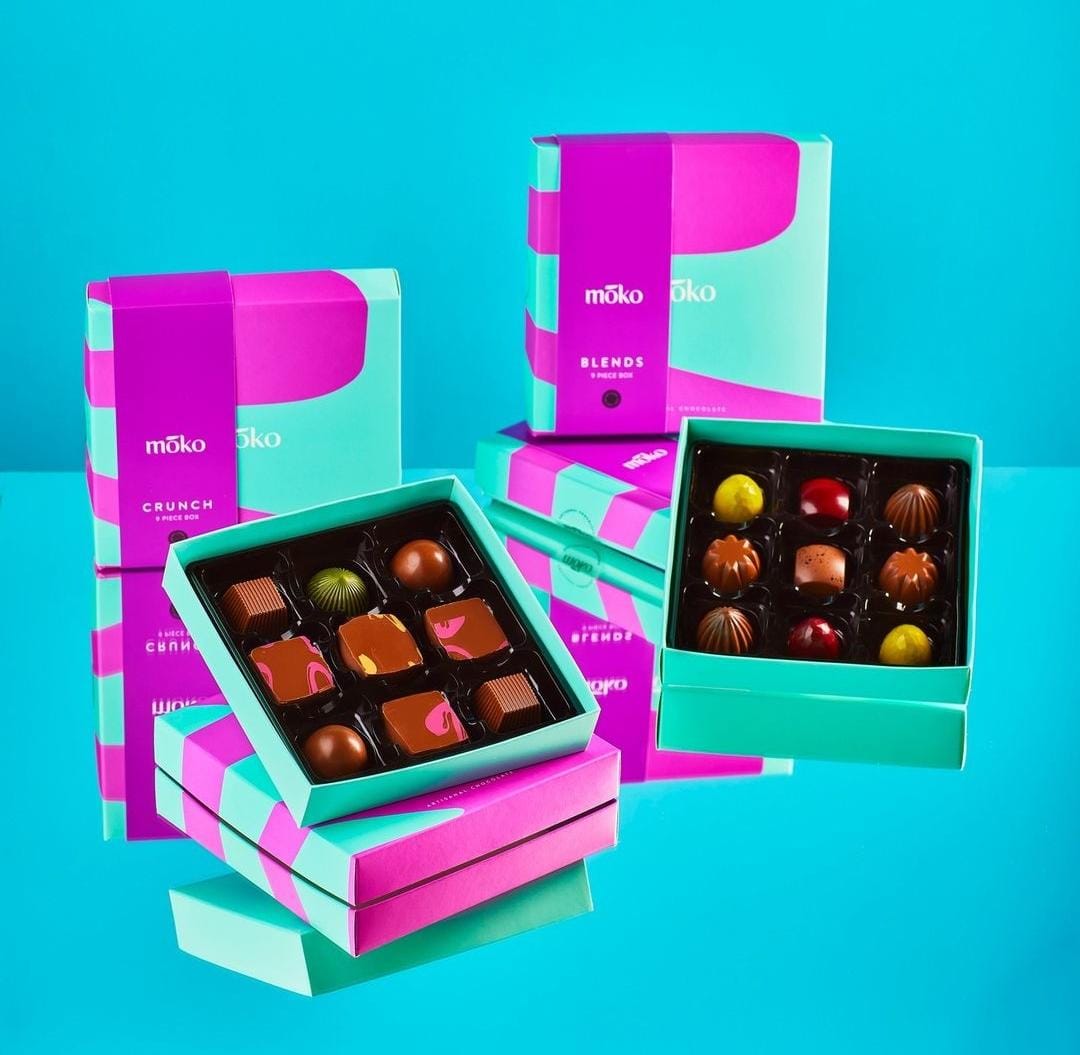 The unintended beauty of chocolate-making is that it is a product of humans' quest to produce something new and innovative. It is essentially a symbol of human ingenuity and imagination, and this is exactly what Moko Chocolates focuses on – innovation.
In a market that is oversaturated with commercial chocolate, there was a space for homemade chocolate that uses natural local flavors, such as Tahini, Karkade, and Halawa.
"We have a lot of flavors in Egypt that are unique but are not sold in the market, which is exactly why we decided to create a unique and authentic Egyptian chocolate brand," Barakat says. "Our main ethos is that you get to taste all of Egypt's authentic flavors through our chocolate."
Crafting fine chocolate is a true art, but becoming an entrepreneur is a strenuous responsibility. To be able to look through a tunnel and turn their concept into a profitable reality, entrepreneurs often have to keep up with the latest standards in production and creativity.
Living in Canada, Barakat inherited his grandmother's factory, which mainly produced baked goods. "The brand, although very successful at one point, needed a fresh start," he explains. "I aimed to set new standards for health, safety, management, and strategy, emphasizing quality and originality while introducing something new and unique to Egypt."
Along with being creative, successful entrepreneurs are also adaptable and willing to change when it is necessary for their enterprise. Matching adaptability with strong planning, and trial and error ultimately led to the creation of Moko, Barakat says.
"We tested a variety of goods, including chocolate, and found that it began to sell effectively even without the right packaging or promotion," he recounts. "We continued to market it under the now-defunct Meringo brand at the time, then we decided to create a new brand from scratch after realizing its potential, which eventually became Moko."
Armed with a strategic mindset, Barakat used a variety of tactics to remain ahead of shifting consumer tastes and market trends. When faced with a specific task, resourceful entrepreneurs build a network of people they can rely on, which is what he initially built.
"We frequently go to trade exhibitions to learn about regional and global competitors and industry trends. We also employ consultants yearly to help us with our innovation activities," he explains.
In the early stages, the purse strings for any business are usually as tight as they will ever be, but Moko Chocolates' distinguished and colorful branding was a breath of fresh air for many consumers, which is why it grew exponentially over time.
"What sets us apart from the competition is our approach and style. We have vibrant and eye-catching packaging, offer unique flavors that were not available in the market, and most importantly, we prioritize quality and attention to detail," Barakat says.
Moko Chocolate increased the number of stock-keeping units (SKUs) in their product range in just two years, currently selling more than 200 SKUs through both their own retail stores and supermarkets. "We also make a constant effort to innovate and develop new items. We produce 15 – 20 new products annually on average," he adds.
The new generation of Egyptian chocolates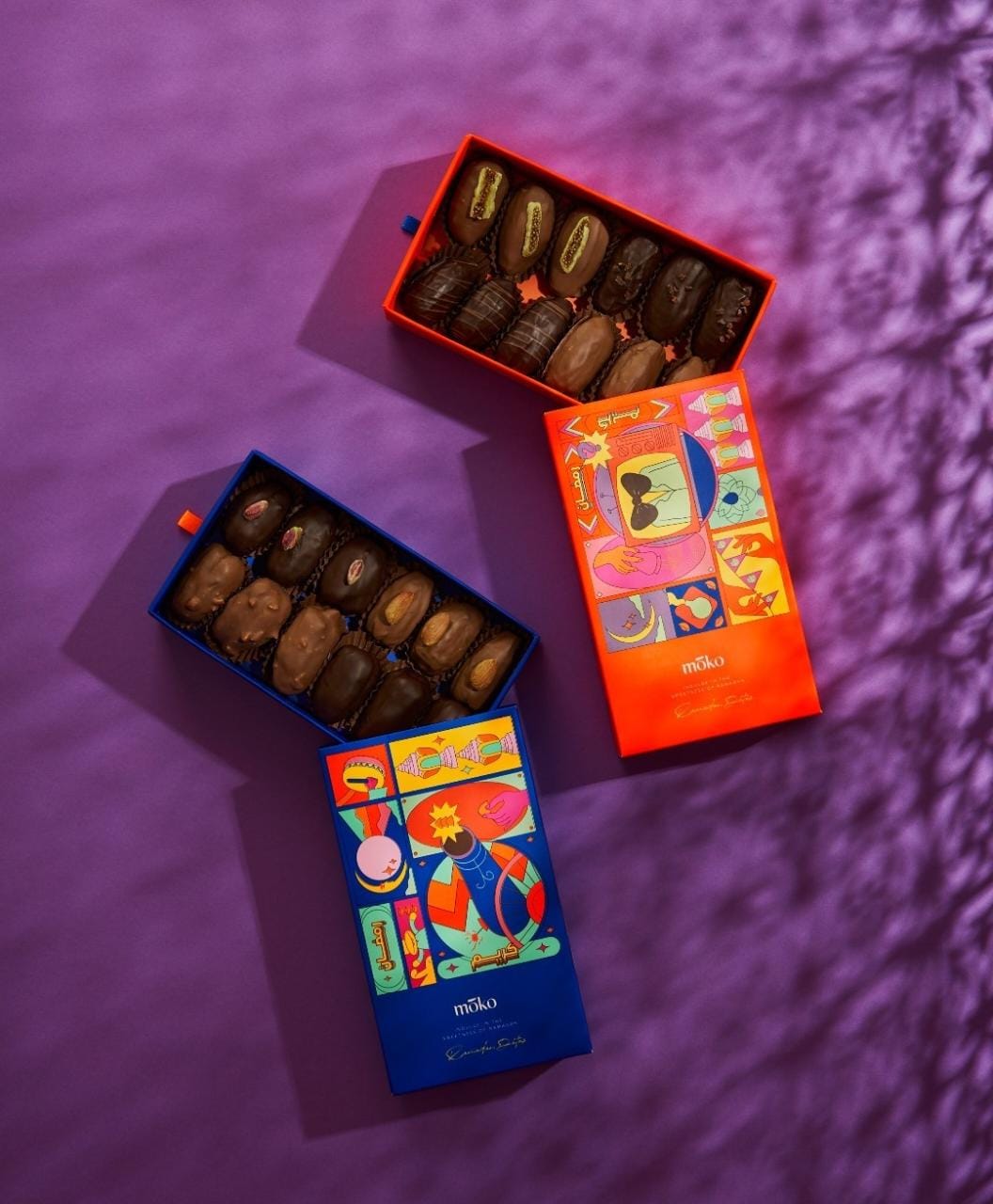 Just as Barakat was part of a new generation in the chocolate industry in Egypt, he also hopes to nurture the next generation of chocolate chefs through his internship programs at Moko Chocolates and training trips with expert chefs.
Barakat says he sends a lot of his chefs to learn in pastry schools in Egypt. Instructors that Moko chefs have worked with include chef Mervat Dissoky, an iconic Egyptian chocolate and pastry instructor, who learned to make chocolate and pastries in some of the best chocolate academies in Belgium and the United Kingdom.
Barakat strives to elevate young chefs' creativity, as he is constantly inspired by exciting new flavors. "We offer over 70 different flavors. Some of my personal favorites among the innovative flavors we have created over the years are Wasabi, Matcha, Strawberry Cheesecake, Karkade (hibiscus local flavor), Tahini, Halawa and Egyptian Lime," he says.
Moko Chocolates' success opens up a host of new ideas for future chocolate businesses. While the market in Egypt is still gradually growing, Moko Chocolates resonates strongly with a new generation of Egyptian chocolate consumers, Barakat says.
Its vibrant color and unique taste are already calling for new expansion plans across the region. "We have plans for expansion in the GCC and MENA regions. Additionally, within Egypt, we are set to open five more locations in the coming year alone."
In the past, chocolate in Egypt was typically seen as an exotic delicacy that people only purchased as expensive gifts. But today, with the success of Moko Chocolates, a new breed of young chocoholics is creating an industry that values authentic, natural, and more personal flavors.
Subscribe to the Egyptian Streets' weekly newsletter! Catch up on the latest news, arts & culture headlines, exclusive features and more stories that matter, delivered straight to your inbox by clicking here.
---
Subscribe to our newsletter
---