A man holds an injured child of cameraman Mohammed Al-Aloul following an Israeli strike on the Al-Maghazi refugee camp in the central Gaza Strip 5 November 2023. Credit: AFP
Ten thousand Palestinians have been killed by Israeli bombs in less than four weeks. Nearly half of those killed are children, many of whom were too young to understand what was happening, why the ground shook, why the sky fell.
Thousands of other men, women and children are under the rubble of what the UN Secretary General has called a 'graveyard for children'. Desperate fathers have been filmed crying for their trapped sons and daughters – hoping for one more 'I hear you', 'I love you', 'I'm okay' each time before their cries are replaced with echoes.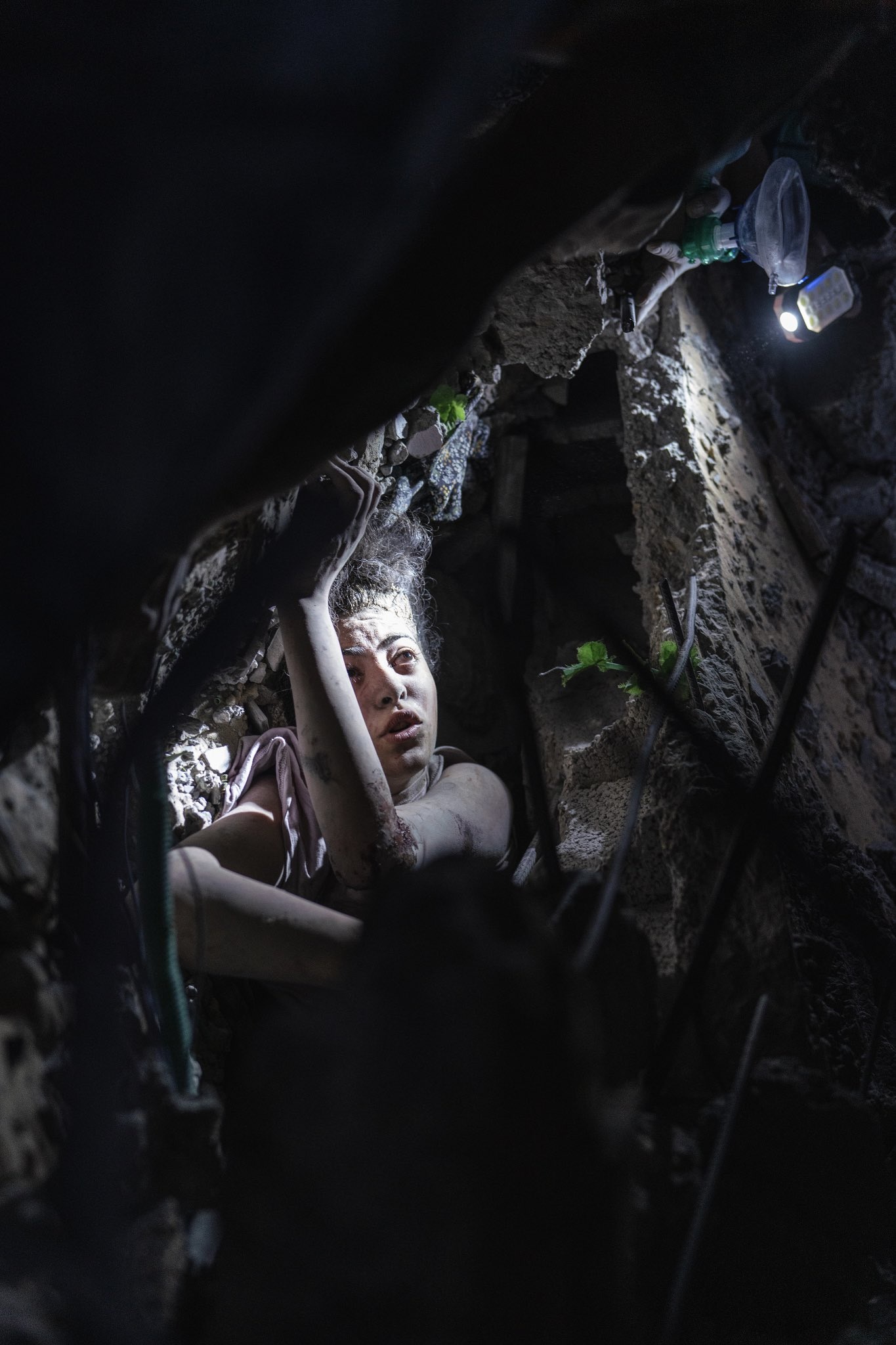 Tens of thousands of Palestinians have been physically and psychologically injured in ways no words can describe. Orphaned children have overnight become parents to their baby siblings. White bandage wrapped around his wounded head, one child covered in grey dust is recorded comforting his toddler brother who is shaking uncontrollably from traumatic bombing they endured and survived. The toddler looks at his little, bloodied hands, confused as to why they are shaking. This is a scene that has been repeated time and time again over the past four weeks.
View this post on Instagram
And there is no where that is safe. Destruction, at a scale never before seen, is raining down across all of the Gaza Strip. More than half of homes in the Gaza Strip have been destroyed or damaged. Almost all of the two million Palestinians living in Gaza are now displaced with no home, no safety to return to.
Israel claims it is targeting Hamas. But where is the Hamas that Israel is targeting? Were they in the car in Lebanon that Israel struck with a missile – the car that was being driven by a civilian woman and which was carrying her three children? Were they in the ambulances returning from the Rafah crossing to take more injured Palestinians for treatment in Egypt? Or were they in the densely packed schoolyard of a UN-run shelter?
No state, certainly no 'democratic' state, has ever exercised the horrors committed by the Israeli government in the name of self-defense. Yet, Israel is getting away with it.
The US, UK, Canada, Australia and other countries that are meant to be role models for human rights are refusing to call for a ceasefire. They have given Israel a blank cheque to fill with the blood of Palestinians. A glimmer of light is nevertheless being seen on the streets of those countries, where hundreds of thousands of people have been protesting for a ceasefire.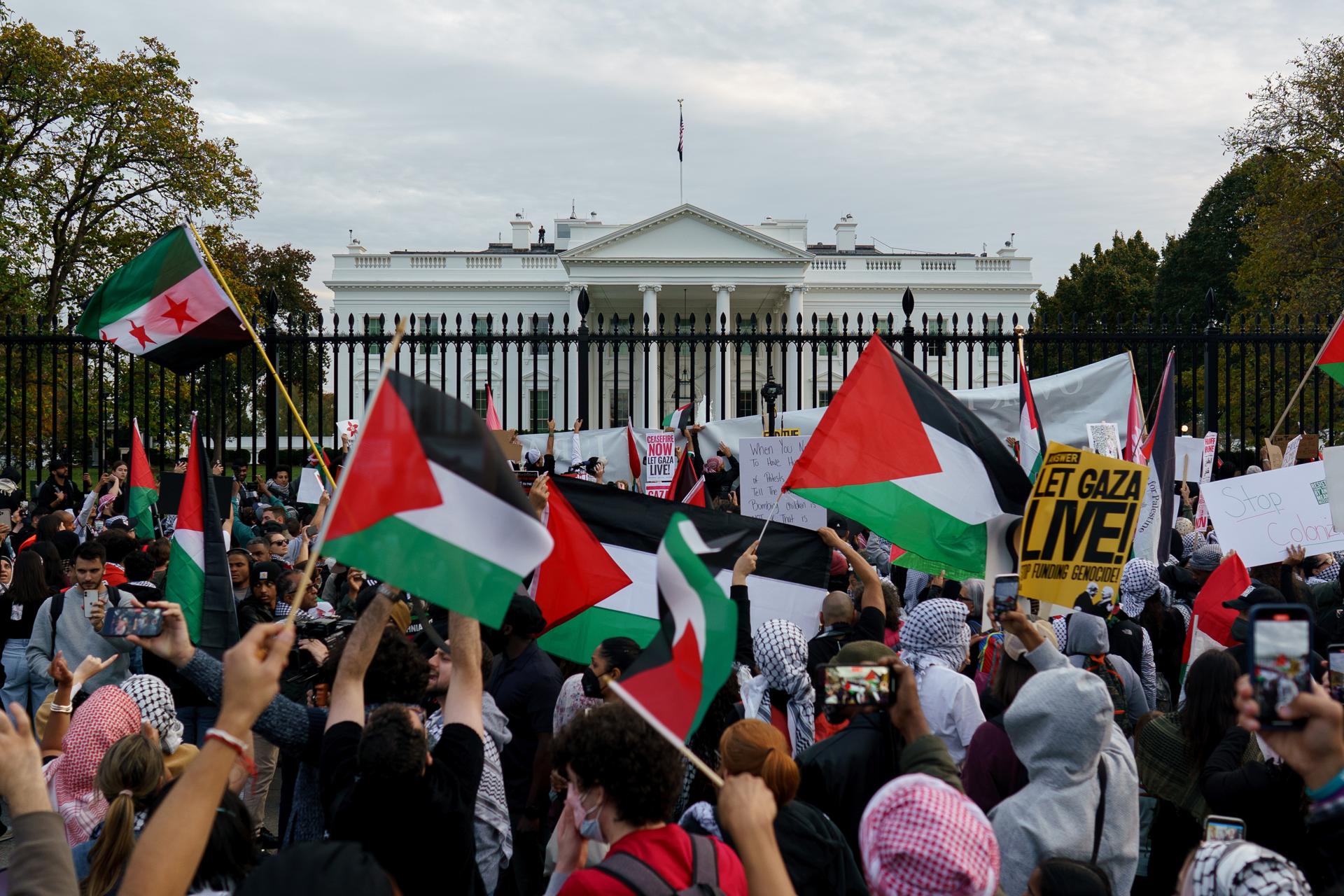 Still, a ceasefire, these countries say, will benefit Hamas and enable it to regroup and launch attacks on Israel. Hamas is a rag-tag militia that committed an atrocity that it never should have been able to commit were it not for severe Israeli intelligence and security failures. They used homemade paragliders and balloons to breach Israeli defenses.
No evidence has been released by Israel that shows Hamas as having anything beyond rudimentary weapons, equipment and facilities. You could build a better arsenal by visiting Walmart in the US. Yet, these countries, with the most advanced militaries in the world, keep telling us that the best available option is to continue killing scores of innocent Palestinians. Collective punishment is okay as Palestinian lives, Brown lives, don't matter. Genocide is okay as long as it's being committed under a blue and white flag.
Ten thousand people have been killed, tens of thousands more traumatized and millions displaced. They will not forget how certain leaders and governments across the world failed them and even supported their oppression. They will not forget those who said 'oh but'. They will not forget those who could not be bothered to educate themselves. They will not forget those who chose to remain silent; those who didn't share a single story, attend a single protest, sign a single petition.
They will always remember how you failed them. How you failed humanity.