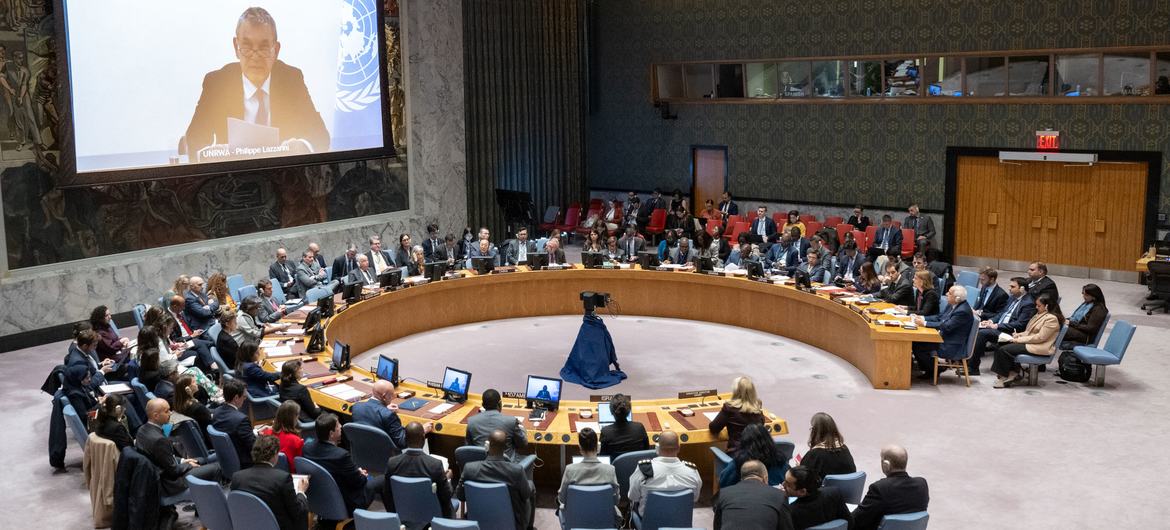 As the war on Gaza enters its 41st day, there are reports of progress in the negotiations for an agreement between Israel and Hamas on the release of hostages, mediated by the United States and Qatar.
Update 6: Israel issued orders for Palestinians to evacuate four towns in southern Gaza, raising the possibility that it would extend its military campaign against Hamas where citizens have been informed it was safe to remain. 
Israel dropped flyers from aircraft carriers telling Palestinians to get out of the towns of Bani Shuhaila, Khuzaa, Abassan, and Qarara. 
Update 5: Israeli military spokesperson Daniel Hagari claimed that Israeli fighter jets hit the house of Ismail Haniyeh, the leader of Hamas' political bureau. 
In a video he published on Twitter, Hagari claimed that rockets were found inside a child's bedroom inside the house of the Hamas leader. Israeli forces also uncovered explosive devices and rockets.
Update 4: US President Joe Biden communicated to Israeli Prime Minister Benjamin Netanyahu that occupying Gaza would be "a big mistake" and that the two-state solution is the only solution for the Israel-Palestinian conflict.
Biden added that the war will not end until a two-state solution is reached. 
Although he is not planning to send in US forces, Biden assured reporters that he was doing everything within his power to free hostages held by Hamas in Gaza.
Update 3: The UN Security Council adopted a resolution on "humanitarian pauses" in Gaza, which was sponsored by Malta. 
Twelve member states voted in favour of the resolution, while the United States, Russia, and the United Kingdom abstained. No member state voted against it.
The serious disagreements that had kept the council from adopting the four prior resolutions, which included the wording for humanitarian pauses and the decision to demand a ceasefire, were resolved by the resolution. The resolution was criticised for not demanding a ceasefire and adopting a softer tone of language. 
Update 2: Israel killed nine and injured others by carrying out deadly airstrikes that destroyed a mosque in the al-Sabrah neighbourhood of central Gaza, two residential buildings in the Nuseirat refugee camp and Gaza's central petrol station, according to the Palestinian news agency Wafa, on Thursday, 16 November.
The airstrikes resulted in several injuries and nine deaths so far. 
According to eyewitnesses, Israeli forces installed electronic gates and face recognition cameras in Al Shifa medical complex's courtyard. This is the second time the Israeli forces raid the medical complex within 24 hours. 
Update 1: Following their visit to Israel, U.S. House Representatives Mike McCaul,  and Gregory Meeks,  announced on Wednesday, 15 November, that a hostage agreement was approaching, which may also lead to a brief cease-fire. 
"They're actually very close to a potential deal, particularly with women and children, to be able to get them out of Gaza – and it would entail a potential short cease-fire, but I think that was the most encouraging news we had," McCaul stated on MSNBC's "Andrea Mitchell Reports" on Wednesday, 15 November.