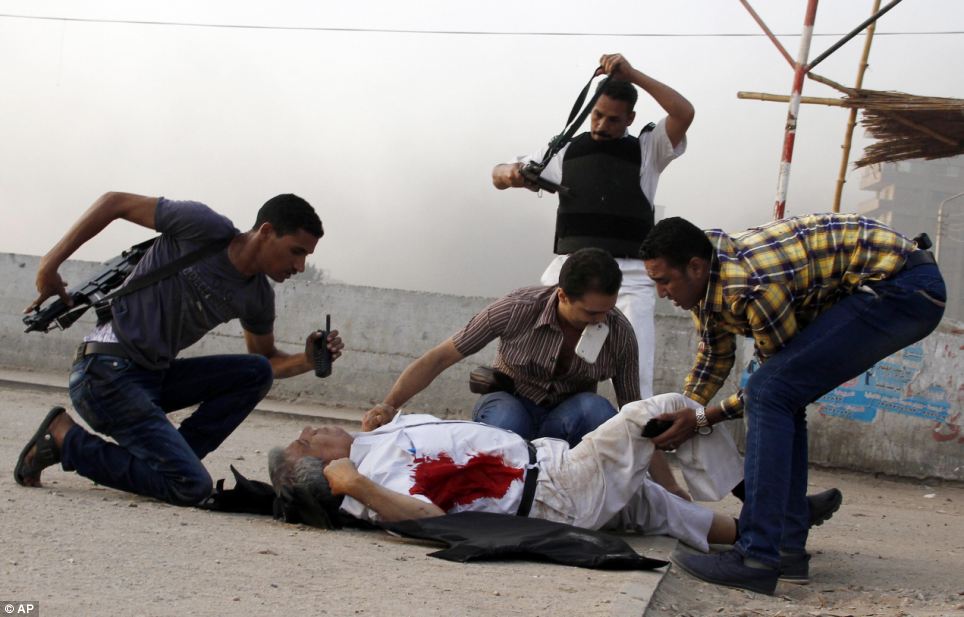 CAIRO, June 18 (Aswat Masriya) An Egyptian court referred the files of 12 people out of 23 to the Grand Mufti on Wednesday on charges of killing a police general in Giza's Kerdasa neighborhood last year.
Egypt's Mufti is the one to decide on death sentences. The final verdict will be announced on August 6.
Upon hearing the verdict, "Allahu Akbar" (God is great) was shouted inside the courtroom.
The authorities had raided Kerdasa last September to capture fugitives when Nabil Farag, Giza's deputy security chief, was killed and nine others, from the police and army, were wounded.
The operation had followed an attack on Kerdasa police station on August 14 that took place as the authorities dispersed two sit-ins supporting ousted President Mohamed Mursi of the Muslim Brotherhood.
The defendants were charged with murder, attempted murder, arms possession, resisting and attacking the authorities and using unlicensed communication tools to threaten national security.
They were also charged with forming and managing an illegal terrorist group that aims to carry out unconstitutional activities, prevent state institutions from attending to their duties and attack the freedoms of individuals, among other things.
The Brotherhood was declared a terrorist organization towards the end of last year.
---
Subscribe to our newsletter
---